Glucon D is a brand owned by its parent company H. J. Heinz Company, popularly referred to as Heinz. It is of American origins and is associated with beverage industry. With its merger with Kraft, it became Kraft Heinz Company and was ranked at fifth position as the largest company of food and beverages in the global arena. Some of the well-known competitors for Glucon D in consumer market are as follows-
About Glucon D
Type: Glucon D is a glucose-based beverage that is marketed as a source of instant energy.
Industry: Food and beverage
Founded: 1933, India
Founder: Zydus Cadila
Headquarters: Ahmedabad, Gujarat, India
Area served: India and other parts of the world
Current CEO: Sharvil Patel
Number of employees: Over 15,000
Major Products: Glucon D, Glucon D Immunovolt, Glucon D Syrup, Glucon D Energy Bar
Product in the Marketing Mix Of Glucon D :
Heinz is a multinational corporation that deals in manufacturing and marketing of nearly one hundred and fifty products in food processing sector. It acquired Glaxo India's food division and gained Glucon D as its new product. It is an energy drink specially made for summers to quench thirst and replenish body fluids.
Glucon D is popular with every age group and especially with sportsperson and patients who are in need of something extra. It is absorbed in a faster rate and supplies instant energy to a body. The product includes 99.4% of glucose as its main ingredient along with particular flavour and some colouring.
It is an instant drink available in powdered form to be added to water. Glucon D has sufficient amount of carbohydrates to meet energy requirements of a body and is helpful in cooling down body temperature. It also prevents dehydration and is helpful in getting healthy by increasing calorie content. Glucon D is available in several variants that are equally popular amongst its consumers. Some of them are as follows-
Glucon D Tangy Orange

Glucon D Original

Glucon D Nimbus Pani

Glucon D-Orange Blast

Glucon D Aam Panna

Glucon D-Volt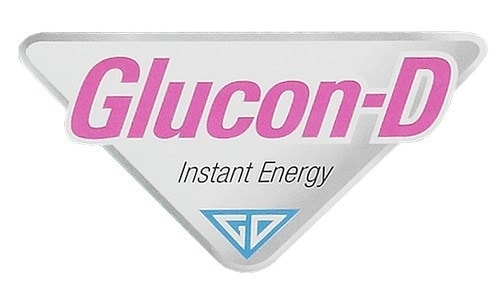 Place in the Marketing Mix Of Glucon D :
Heinz is an international corporation and it entered Indian Market in the year 1994 with its product Gluten D. It gradually captured a huge share of the consumer market and became one of the largest sellers of energy drinks in India.
Glucon D has a highly successful distribution policy that is stretched far and wide because of its channels comprising of wholesalers to retail outlets through suppliers so that its products are available in every nook and corner through corner shops, supermarkets, convenient shops, grocery stores, hypermarket, medical stores and discount stores. 1600 distributors are part of Glucon D organisation to supply products to nearly 4.5 lakh retailers. One can easily purchase any of its products through its official website also or through any of the shopping portals in the online market.
Price in the Marketing Mix Of Glucon D :
Glucon D is a rejuvenation beverage that owes its success to its qualitative product as well as its decisive pricing strategy. Heinz was an international brand making its entry in Indian market with this product and it wanted to make inroads in both urban and rural sector. Brand decided to adopt a penetration pricing policy as it realised that this was a product that could easily reach a wide consumer base because of its properties that replenished body fluids and provided instant relief. Moreover, the company kept its prices affordable under its reasonable pricing policy as affordable prices would prove a boon in especially rural sectors where demand was high but people were price-conscious.
Promotions in the Marketing Mix Of Glucon D :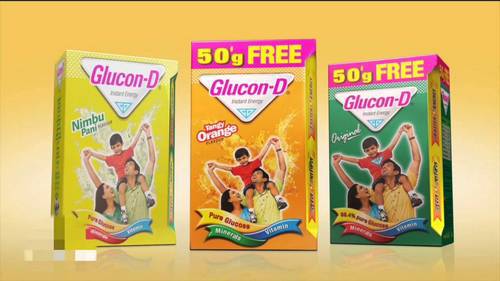 Glucon D is a strong brand that has captured consumer market because of its aggressive marketing strategy. Company realises the positive impact of promotions and has undertaken several steps to make it a popular product. Excellent branding has been the key to its success because of high-end campaigns.
Glucon D realises the importance of electronic media as it has a huge viewership and thus commercials are shown through several popular channels and also on radio. Print media has a powerful impact on the consumers as most people are addicted to reading a newspaper and hence brand advertisers through magazines and newspapers.
Social media has become the latest advertising tool in market and brand has its official website to provide related information. Some of its newsworthy taglines are Sipkaro Shakti bar, and Rehydrates fluids replenish vital salts and recharge glucose.
Liked this post? Check out the complete series on Marketing Mix