Bharat Petroleum Corporation Limited is a public sector oil and gas company. The company with employee strength of 13, 535 is based in Mumbai and has two large refineries located at Kochi and Mumbai.  BPCL is listed in Bombay Stock Exchange and National Stock Exchange.
The history of oil and gas companies in India go back to 1889 when Burmah Oil Company was a major performer in the premier South Asian Market for oil and gas. This was also the time of massive industrial development.
In 1928, the Asiatic Petroleum Company joined hands with Burmah Oil Company and formed Shell Oil Storage and the significant Distributing Company of India Limited.  The government eventually took over Burmah Shell to form Burmah Refineries Limited on 24 January 1976.  On August 1, 1977, Burmah Refineries Limited was renamed to Bharat Petroleum Corporation Limited.
The company has an operating income of Rs. 9,777 crores. It also holds the distinction of being the first company to process crude oil in Bombay High.        
Its chief competitors are as follows-
IOC

HPCL

ONGC

Essar Oil

Mahanagar Gas
About Bharat Petroleum Corporation Limited (BPCL)
Type: Indian central public sector
Industry: Oil and gas
Founded: 1964
Founder: Government of India
Headquarters: Mumbai, India
Area served: India
Key people: S. M. Vaidya (Chairman) and Arun Kumar Singh (CEO)
Number of employees: 27,000+
Product in the Marketing Mix of BPCL :
The key product range for BCP L is Petroleum, Natural Gas, and other Petrochemicals. The following are the business areas of the company.
Fuels and Gas

BharatGas

MAK Lubricants

Aviation

Refineries

Gas

Industrial and Commercial

Bharat Petro Resources Limited (BPRL)

International Trade

Proficiency Testing

BPCL Group
If BPCL Fuels and Gas division provides excellent Fuel stations across the country, Bharat gas provides fuel gas to over 42 million homes in India. The company is also into getting into new areas such as proficiency testing for petroleum sector laboratories in India and adjoining regions which are one-of-its-kind in the petroleum industry. International trade is another department for the company involved in activities like export/import operations, chartering of crude and petroleum products including coastal movements and risk management.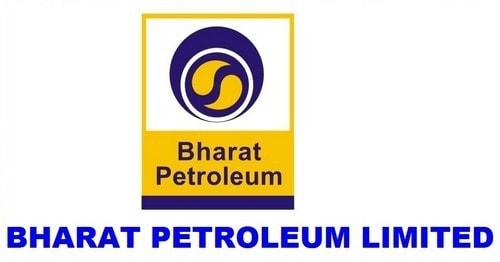 Place in the Marketing Mix of BPCL :
BPCL has two major refineries based out of Mumbai and Kochi. It also has refineries in Bina, Madhya Pradesh and Numaligarh, Assam.
The company sells its products in India, Nepal, Bangladesh and East Africa. It is in the business of exporting lubes to East African countries like Kenya, Uganda, and Tanzania.
The company is also on way to establish the first cross-country pipeline that will connect to Bangladesh.
Price in the Marketing Mix of BPCL :
BPCL is a government-run company and as such prices of products like LPG, Kerosene, and Natural gas are regulated by it. Even in a case of subsidised products, only a fixed amount is subsided.
The products for most other products are however regulated by international oil prices and purely market-determined by forces of demand and supply. The company like its competitors IOC and HPCL are therefore required to revise the retail prices from time to time taking into account international oil prices and foreign exchange rates. Foreign exchange rate is a determining factor because only part of the crude oil is available indigenously and the balance has to be imported.
The retail prices of products like fuel may also have slight variation from an outlet to outlet depending on the distance between the fuel station and the depot where the product is stored for distribution. The prices of some of its products like High-Speed Diesel are however completely decontrolled.
Promotions in the Marketing Mix of BPCL :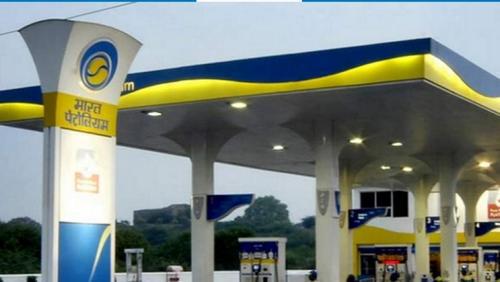 The company runs loyalty Program like Petrocard and SmartFleet to build a stronger customer base.  SmartFleet is a mobile application that provides customers with a one-stop solution for all fuel and services' needs. It is customised to collect the customer's details and provide them with the information needed. Petrocard, on the other hand, is a loyalty program which rewards customers with Petromiles each time they purchase from a BPCL fuel station.
It is also available on social networking sites like Facebook, Twitter, and LinkedIn to name a few. As a company, it believes in being accessible to the public. It's slogan- 'energizing lives, pure for sure' stands for what the company is- a quality service provider that gives light and power to millions in their day-to-day life.
The company is also involved in activities related to Corporate Social Responsibilities and has thereby built a respectable reputation as a fortune 500 company where customer centricity and societal welfare is given prime focus.
Liked this post? Check out these detailed articles on
Topic of Marketing Mix of Brands
Alternatively, check out the Marketing91 Academy, which provides you access to 10+ marketing courses and 100s of Case studies.