Imagica is a theme park owned by its parent company Adlabs Entertainment Limited. Park has a daily footfall capacity of fifteen thousand visitors and it has supposedly hosted more than three and a half million visitors. Adlabs Imagica has three varieties of park Snow Park, Water Park, and Theme Park. Some of its main competitors are as follows-
Nicco Park in Kolkata
Essel World in Mumbai
Wonderla in Kochi
Appu Ghar in Gurgaon
Queensland in Chennai
About Imagica
Type: Theme park
Industry: Amusement and theme parks
Founded: 2013
Founder: Manmohan Shetty
Headquarters: Khopoli, India
Area served: India
Key people: Manmohan Shetty (Chairman) and Dhimant Bakshi (CEO)
Number of employees: 1,000
Product in the Marketing Mix Of Imagica :
Imagica is sheer entertainment and is loved by every age group. It boasts of several features that make it a unique and wonderful experience ranging from family friendly to thrilling. Its diversified product portfolio includes-
Different rides at Theme Park for diverse age-group like-
Deep Space- It is a roller coaster constructed inside a dome
Nitro- Is a roller coaster with 2800 feet track length
Tubby Takes off- Is a merry-go-round intended for kids
Wagon-o-o-Wheel- It is a mini Ferris-wheel and kids simply love t
Humpty's Fall -Is a drop-ride for kids
Bump it Boats- This bumping ride is water based
Gold Rush- Is a coaster ride with 65km/hour speed
Restaurants at Imagica are five in number with unique design and various food options
Roberto's Food Court is a vegetarian restaurant with cuisines like Pan-Asian, Italian, Mexican and Indian
Armada has a Spanish setting and offers chilled beverages, coffee, salads and sandwiches
Water Park is a popular hangout and includes rides like
Loopy Woopy
Yell-O
Swirl Whirl
The Screamer
Imagica Snow Park is one of the largest in India with attractions like-
Snow Hiking
Snow Castle
Snow Slides
Snow Basketball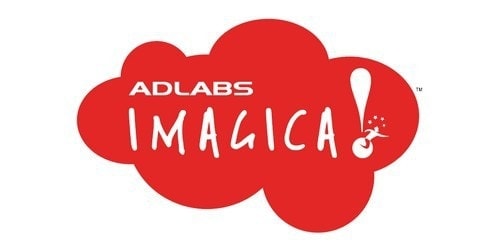 Place in the Marketing Mix Of Imagica :
Imagica theme park is built on an area of 300 acres at Khopoli on the highway which connects the cities Mumbai and Pune.  It is easily accessible via rail and road. Its Snow Park is built on 15,000 square-feet area. Six retail outlets are located in Imagica and these offers branded merchandise to interested customers. Adlabs has an adjacent hotel – Novotel Imagica. It has 287 rooms and offers package stay of either one or two nights as a base camp. Guests staying in this hotel can stay and enjoy all three parks along with hotel facilities to their heart's content. It includes gym, restaurant, swimming pool and activity centre for kids. Imagica has its own mobile app and website that offers periodical discounts and offers to attract customers.
Price in the Marketing Mix Of Imagica :
Imagica is a 1,650 crore rupees theme park that opened in the year 2013. It is a holiday destination with several amenities to relax and recuperate amongst friends and family members. Imagica has targeted groups, families and individuals as its potential customers. In order to maintain its popularity company has adopted a reasonable pricing policy. Most of its guests arrive in groups and if the rates are too high then affordability becomes a problem. Imagica understands this thinking and hence has kept price range for rides and entrance fees very pocket-friendly and affordable. This is so that maximum people can easily think of entering and taking part in its activities. Brand realises that more its visitors better will its profit be as high volume always leads to greater revenues.
Promotions in the Marketing Mix Of Imagica :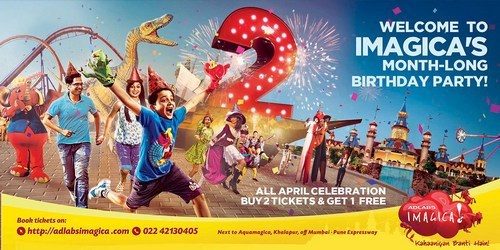 Adlabs has undertaken a mammoth marketing plan that has resulted in an enthusiastic response from every customer. It has adopted an extensive and loud campaign to promote its products and has thus engaged every primary advertising medium to its advantage. Social and Digital media has been used for mouth publicity, Print Media for a direct impact and bringing alive theme-park concept, Radio for ensuring brand recall and campaigns on popular channels of television to maintain brand visibility amongst customers.  Imagica has also advertised via its own website and through other portals like travel and gaming websites. It offers incentives, discounts, free rides and special day offers to bring further customers.
Liked this post? Check out the complete series on Marketing Mix