Southwest Airlines as the name suggests is associated with airlines industry. It is a publicly traded company of American origins. Southwest Airlines was founded in the year 1967, 16th March by its founder Herbert Kelleher and Rollin King but was able to commence operations in its present name from the year 1971, 18th June. It faces competition from following airlines
Ryanair
EasyJet
WestJet
IndiGo
AirAsia
Pegasus Airlines
About Southwest Airlines
Type: Airline
Industry: Transportation
Founded: March 15, 1967, San Antonio, Texas, United States
Founder: Herb Kelleher and Rollin King
Headquarters: Dallas, Texas, United States
Area served: United States, Mexico, Costa Rica, Guatemala, Honduras
Key people: Gary Kelly (Chairman) and Gary Kelly (CEO)
Number of employees: 56,000+
Product in the Marketing Mix Of Southwest Airlines :
Southwest Airlines has the distinction of being the largest carrier in the world in terms of low-cost. It uses Boeing 737 in its fleet except between years 1979-87 when it had to lease Boeing 727.

Airlines have become largest Boeing 737 operator in the globe as it undertakes six daily flights with a fleet size of nearly 723 aircraft at the end of the calendar year 2016. Southwest Airlines has adopted a point-to-point system of operations along with a rolling hub model for major cities. It offers alcoholic beverages at a price and non-alcoholic drinks for free in-flight to its passengers.
Pretzels or peanuts are offered for free and most aircraft also include Nabisco snacks without any extra cost. Aircraft of Southwest Airlines are equipped with VOD, free eBooks, Beats audio, live television and Wi-Fi. In the year 2012, 17th January its fleet were retrofit with comfortable seating arrangement, increased space under the seat, more knee room and improved ergonomics. Improved features also include LED mood-lighting, increased headroom, redesigned window-housings and sculpted sidewalls.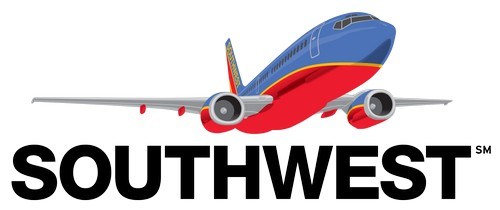 Place in the Marketing Mix Of Southwest Airlines :
Southwest Airlines started its operations in the domestic circuit of United States and currently travels to forty-one states that include one hundred and one destinations like Denver, Dallas, Phoenix, Atlanta, Las Vegas, Orlando and Oakland. It has spread its presence to international arena to include eight countries like Caribbean, Central America, Mexico and Puerto Rico. Southwest Airlines has its headquarters base at Dallas in Texas. It has a strong and widespread distribution channel that operates and handles estimated 3,900 departures on daily basis with help of a trained work base that includes more than 53,000 employees at the end of October 2016.
Price in the Marketing Mix Of Southwest Airlines :
At the end of the fiscal year 2015-16, estimated revenues of Southwest Airlines were 20.4 billion dollars and its net income 2.2 billion dollars. It has been projected as a low-cost carrier and has been a source of inspiration to other low-cost carriers in the world because of its successful pricing strategies. Southwest Airlines has targeted middle-class section of society as its potential customers and has adopted twin strategies including low-price and variable-price as its pricing policy. It obviously offers low ticket prices and that is because it has been able to cut down on its operating costs.
Airlines save money by employing trained workforce and hence save on their training programs. It does not offer full meals only snacks and has been able to cut extra costs. Southwest Airlines has introduced innovative programs and offers incentives and discounts to attract large customer base under its variable cost pricing policy.
 Promotion in the Marketing Mix Of Southwest Airlines :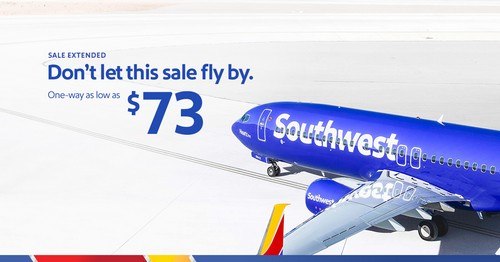 Southwest Airlines is a believer of advertising in order to create positive brand awareness in the market. It has launched numerous ad campaigns laced with humour so as to attract customers. As part of its promotional campaign airlines introduced Rapid Rewards and offered single credit for every flight irrespective of distance. With sixteen credits in a two-year period, a free round trip was awarded to a passenger valid for a year.  Its important taglines are Low fares. Nothing to hide; Welcome abroad; Grab Your bag it's on; The low fare airline; You're now free to move about the country; Just plain smart and Love is still our field.
Southwest Airlines has become official carrier of Honor Flight Network and brings ailing and ageing war veterans to visit national monuments in Washington D. C. It is the official airline of San Diego Padres, Milwaukee Brewers, Baltimore Orioles, Texas Rangers and Super Bowl. It signed a sponsorship deal with Houston Rockets and was the title sponsor of Southwest Airlines San Francisco Chinese New Year Festival and Parade.
Liked this post? Check out the complete series on Marketing Mix