Singapore Airlines is associated with the airline industry and is the flag-carrier of its country. It is majority-owned by its government and by Temasek Holdings. The company was founded as Malayan Airways in the year 1947 and commenced operations as Singapore Airlines in the year 1972 1st October. It operates with help of several airlines-related subsidiaries and is allied with Star Alliance. Singapore Airlines was selected as the launch customer of largest passenger aircraft in world Airbus A380. It faces competition from following airlines
Cathay Pacific
Qantas Airways
Jet Airways
Air India
About Singapore Airlines
Type: Airlines
Industry: Aviation
Founded: 28 January 1972
Founders: Lee Kuan Yew, Goh Keng Swee, Hon Sui Sen
Headquarters: Singapore
Area served: Over 130 cities in 60 countries
Current CEO: Goh Choon Phong
Number of employees: 27,000
Major products: Passenger and cargo transportation
Product in the Marketing Mix Of Singapore Airlines :
Singapore Airlines occupies the tenth position in terms of carrying international passengers. By the end of January 31st year 2017, it had a fleet of 111 aircraft including Boeing 777, Airbus A380, Airbus A350 and Airbus A330. Airlines offer a diversified range of in-flight and on-ground products and services that includes
Singapore Airlines Suites is available on Airbus A380-800 and includes separate compartments, leather seat, LCD TV mounted on front wall, separate bed and privacy blinds
First Class is available on Boeing 777-300ERs and includes 24inch entertainment screen, adjustable in-seat lighting and comfortable seat with bed option.
Business Class is available on Airbus A350-900 and Boeing B777-300ERs. It includes stowage option beside seats, ports and power sockets in one panel and comfortable seat that can be turned into a bed.
Premium economy Class is available for Airbus A350-900, Airbus A380 and Boeing B777-300ER. It includes economy seats with 38-inch pitch, LCD monitor and a service called Book-the-Cook
Economy Class features slimmer seats, increased legroom, adjustable headrest and in-flight entertainment.
Singapore Airlines provides diversified food option on each of its flights that include local, international dishes and Book-the-Cook option
Singapore Airlines has launched an in-flight entertainment system titled KRISWORLD that includes widescreen LCD TV, the range of games, music and movies and in-seat power port.
Place in the Marketing Mix Of Singapore Airlines :
Singapore Airlines has its headquarters base at Airline House in Changi area located in Singapore and it operates from its hub at Singapore Changi Airport. It is a major carrier in North America, Europe and Pacific region and has extended its global presence to ninety cities in nearly forty countries including Dubai, Australia, Thailand, Bangkok, United States and the United Kingdom.
It has a widespread distribution network that includes services of its own website, affiliated portals and companies, tour operators and travel agents for booking tickets and offering related services. Singapore Airlines has a trained and capable workforce that includes 24,574 employees by the end of the financial year 2015-16 to help in speedy and efficient operations.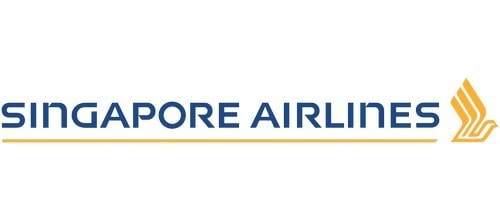 Price in the Marketing Mix Of Singapore Airlines :
At the end of the financial year 2015-16, estimated revenues of Singapore Airlines were 15.28 billion dollars and net income 804.4 million dollars. In global arena, it occupies one of the top fifteen positions in terms of revenue passenger kilometres and in the year 2010 was ranked at the second position in terms of market capitalization.
Singapore Airlines has targeted middle class, upper-middle class and corporate as its target customers who prefer reliability and comfort and for extra benefits are willing to shed additional bucks. It is a premium brand as it offers unparallel products and impeccable services to its esteemed customers. Singapore Airlines has adopted premium pricing policy as it is sure of customer loyalty.
Promotion in the Marketing Mix Of Singapore Airlines :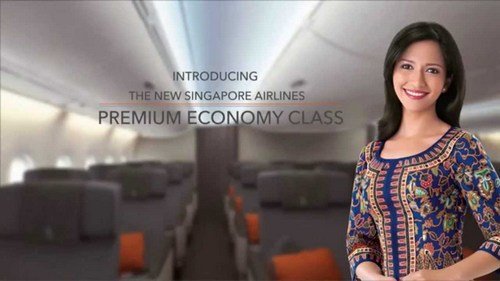 Singapore Airlines has launched Frequent Flyer program to reward its loyal customers by offering several incentives. A regular passenger can earn miles and get several benefits. The company has implemented both Pull and Push marketing strategy in order to garner a large customer base. It advertises with help of ad campaigns in electronic media like television and print media like brochure, banner and newspaper. Singapore Airlines has also taken help of social media platforms and advertisers via its own website and also associated portals along with platforms like Blogs, Facebook, Twitter and YouTube. It promotes direct dealings and stays in contact with frequent flyers by messaging and emailing offers and incentives at periodic intervals.
Liked this post? Check out the complete series on Marketing Mix