Malaysia Airlines is associated with aviation industry as it deals in passenger aircraft. The airlines was founded in year 1947 and is the flag carrier of its origin country Malaysia. It is an integral part of Oneworld airline alliance.
Malaysia Airlines is a subsidiary of its parent company Khazanah Nasional Berhad, Malaysia Aviation Group. Malaysia Airlines is known for its graciousness and Malaysian Hospitality and has become one of the most frequented airlines in the world. It faces competition from the following
United Airlines
Qantas Airways
About Malaysia Airlines
Type: Airline
Industry: Aviation
Founded: 1 May 1947
Founder: Malayan Airways Limited
Headquarters: Kuala Lumpur, Selangor, and Malaysia
Area served: Worldwide
Key people: Izham Ismail – CEO
Number of employees: Over 20,000
Product in the Marketing mix of Malaysia Airlines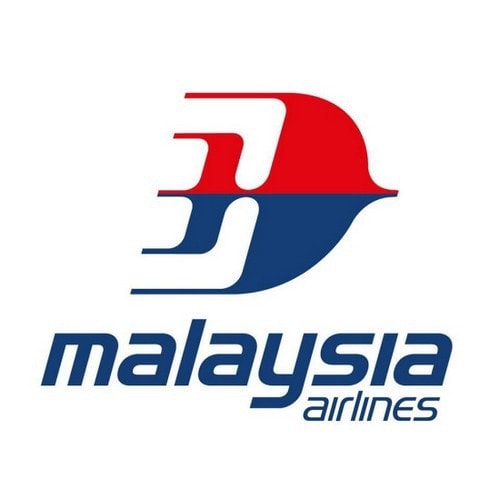 Malaysia Airlines by the end of May, the year 2018 operates via a fleet comprising of eighty aircraft, out of which thirty-two are Airbus and Forty-eight are Boeing. It handles nearly two hundred and fifty departures every day.
Malaysia Airlines has diversified to handle tour-operator operations, air catering, aviation engineering, aircraft leasing and aircraft ground-handling. By the year 2013, it worked with help of twenty-eight subsidiaries and amongst which twenty-five were fully-owned by the company.
The cabin services of Malaysia Airlines includes
First Class- It is offered in Airbus A380 and Airbus A350 flights. The seats are wide and comfortable and include semi-enclosed suites and a flat-screen television of 23-inch.
Business Class – It is available on every flight and includes comfortable seats in pairs and USB port.
Economy Class – This class is available on every flight of Malaysia Airlines with overhead television, and 29-30 inch seat pitch.
In-flight entertainment – The in-flight entertainment is called Select and is available in three types Select 3000i, Select 3000i Portable Media Player and Select Mainstream.
The world-class services include
In-flight giveaways
In-flight announcements and greetings
Customized meals as per demand
Preferential rates within its network on connecting flights
Exclusive access to The Golden Lounge
VIP Services at several airports
Charter arrangements
Flexible flight schedules.
Malaysia Airlines offers passengers of Business Class, First Class, Enrich Gold, Enrich Platinum and codesharing partner-members airport lounge services via The Golden Lounge. It has food catering and open bar and offers services like childcare centers, slumber rooms, food catering, and business centers.
Place in the Marketing mix of Malaysia Airlines
Malaysia Airlines handles its operations to sixty destinations that have spread over thirty countries across North America, Europe, Middle-East, Australasia and Asia and Oneworld hubs at Tokyo Narita, Sydney, Los Angeles, London Heathrow and Hong Kong. It handles flights in both domestic and international circuit with its subsidiaries and alliances.
Malaysia Airlines operates flights from its primary hub at Kuala Lumpur International airport and secondary hubs at Kuching and Kota Kinabalu. The registered office and headquarters base of Malaysia Airlines is at Kuala Lumpur International Airport at Sepang in Malaysia. Malaysia Airlines is the owner of two subsidiary airlines MASwings and Firefly. The first focuses on inter-Borneo flights and second handles scheduled flights from home base at Subang International Airport and Penang International Airport.
Malaysia Airlines has entered into Codeshare agreements with several airlines like American Airlines, Korean Air, Qatar Airways, Myanmar Airways International, Jet Airways, Japan Airlines, Etihad Airways, China Airlines, Cathay Pacific, Bangkok Airways, and Air Mauritius. The airlines have opened The Golden Lounge at Penang, Melbourne, London, Kuching, Kota Kinabalu and Kuala Lumpur International Airport.
Staff and employees are an integral part of any organization and the airlines have recruited people and given them special training before they start working. Malaysia Airlines in the year 1994 has started Malaysia Airlines Academy to train its employees and to develop the skills of aviation professionals.
Tickets of the airlines can easily be purchased via its counters at airports, its official website, other e-commerce portals and travel agents.
Price in the Marketing mix of Malaysia Airlines
At the end of the fiscal year 2017, Malaysia Airlines posted its profit and net income at MYR 18 million and MYR 60 million respectively. It targets businessmen, corporate houses, individuals and families from the middle and upper class of society who prefer reliability and comfort in their travels. Malaysia Airlines has positioned itself as a trusted carrier serving global destinations with excellent products and impeccable services.
Malaysia Airlines has adopted a premium pricing strategy that is dependent on the type of services offered. It faces stiff competition from several airlines. It has cut down its costs so that the burden does not fall on its passengers.
Malaysia Airlines is a premium airline offering premium services like lounge services, in-flight entertainment, complimentary drinks, meals, and beverages.  Its flight tickets cost a bit higher than the prices of low-cost carriers. The airlines have differentiated itself from its competitors by offering various frills and benefits and hence have been able to maintain its pricing policy.
Promotions in the Marketing mix of Malaysia Airlines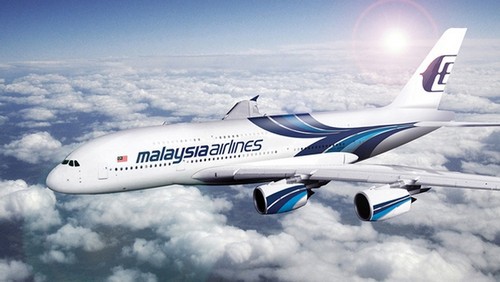 Malaysia Airlines has come up with a tagline MH is Malaysian Hospitality as it believes in serving to its best ability. It is one of the most recognized airlines and has a strong brand recall because of excellent marketing and advertisement.
The ad campaigns are shown via newspapers, travel magazines, billboards and social media platforms like the official website, Instagram, Facebook page and Twitter account.
 In the year 1987, a frequent flyer program Esteemed Traveller was launched by Malaysia Airlines which was replaced later on. The airlines have launched Enrich, it's current frequent flyer program to maintain passenger loyalty in the year 2006. It is connected with several retailers, hotels, credit-card issuers, banks, and airlines. Members can accrue miles which can be redeemed later on.
Malaysia Airlines has received several awards and recognition. It was awarded The World's 5-Star Airline in years 2013, 2012 and 2009 and Asia's Leading Airline in years 2013, 2011 and 2010. In between years 2001 to 2012, it received World's Best Cabin Crew Award eight times.
The Malaysia Airlines has entered into several sponsorship deals. In the year 2016, it has signed a three-year contract with Liverpool FC, a Premier League football club, and has become Official Global Airline Partner. The airlines will broadcast an ad video of six minutes during the club's home games played at Anfield till 2018-19 seasons.
Liked this post? Check out the complete series on Marketing Mix