Baidu is a public company with its origin in China. It was founded in year 2000 by Eric Xu and Robin Li and has its headquarters in Beijing. This Chinese company deals in web services and adheres to a world-wide area. It has been applauded as a website with most traffic and therefore has become a first choice for every customer when they are looking for a search-engine.  Its competitors in domestic market are as follows-
Renren
com
Kaixin001
Tencent QQ
Qihoo 360
About Baidu
Type: Multinational technology company
Industry: Internet
Founded: 2000
Founders: Robin Li and Eric Xu
Headquarters: Beijing, China
Area served: Worldwide
Key people: Robin Li (Chairman) and Robin Liz (CEO)
Number of employees: 36,000
Products in the Marketing mix of Baidu
In year 2015 Baidu was ranked at 4th position in rankings made by Alexa Internet. It offers various services to find products, information and services and this is possible through search terms in Chinese language. Its product and service portfolio includes-
Baidu Map is a mobile mapping and desktop covering Greater China
Baidu Image Search helps in searching images on internet
Baidu Cloud offers 2 TB data storage for free
Baidu Japan has a search bar for image searches and web pages
Baidu Post Bar is online community for sharing experiences and knowledge
Baidu News provides access to international and domestic news within minutes of their publication
Baidu Knows helps in sharing knowledge
Baidu MP3 Search enables links to multimedia files and songs
Baidu Baike is online encyclopedia
Baidu Web Directory helps in browsing through websites
Baidu Postal Code helps in searching postal codes of Chinese cities.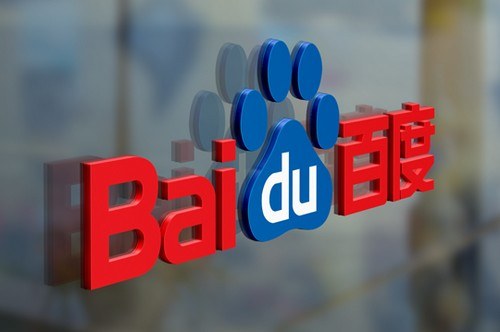 Place in the Marketing mix of Baidu
Baidu is China's top ranking search-engine and controls 63% of its market share. It's P4P Platform has an automatic online process for sign up that enables customers in activating their accounts. Hence it has become a marketplace that introduces both customers and search users to each other through online help.
Baidu also takes help of third-party distributors for selling marketing services and gives them discounts in lieu of their help and services.  Company provides consultative services and also daily reports of total costs incurred through clickthrough. It also provides Pro-Theme services to union members that help them to display promotional links of customers on their properties.
Price in the Marketing mix of Baidu
Baidu has put its onus on revenue generation mainly from online marketing. It has created a P4P also called pay-for-placement platform that helps customers to reach all those users who are searching for information in relation to a service or a product. Automated-online tools are used by customers for creating text-based images of webpage.
Bidding is done on keywords that enable displaying of related link and information. Company has also created revenue from Pro-Theme services and this is based on various clicks on links of customers. It then shares its revenue with union members according to pre-agreed terms and conditions. Baidu has launched programs for online advertising on its websites and fees generated from such activities are shared by owners.
Like Google, Baidu has a policy of earning through advertising and hence it is freemium model. It is free for the common users like Facebook is, but for corporations, it costs a premium to reach the people which are on the site.
Promotions in the Marketing mix of Baidu
Every product needs to be marketed so as to increase its visibility. Baidu has an advertising product titled Baidu Tuiguang that is quite similar to Adsense and Google Adwords.  This advertising platform adheres to a policy of pay-per-click and enables an advertiser to show his ad in search-result pages of Baidu and its other websites that are linked to it. Baidu markets itself through these ads as well and because its market reach is so high, the investment towards self marketing is very low because it is using its own programs.
Company also sells its products through an efficient network that comprises of resellers. Main drawback of this Chinese site is that its administrative tools are in its national language that makes it difficult for others to use and hence it has started a tool with interface of English language for advertising programs on Baidu. This service is made applicable to those advertisers who have business address registered in China or its associate regions.
Liked this post? Check out the complete series on Marketing Mix