Orange S.A. is an international corporation with French origins. It deals in the telecommunication industry and was founded in the year 1988. The company was formerly known as France Telecom S.A. and its brand name Orange originated in the year 1994 when controlling stake was acquired by Hutchison Whampoa in Microtel Communications.
It became a subsidiary in the year 1999 of Mannesmann and was acquired by France Telecom in the year 2000. In the year 2013, the company was again rebranded as Orange. It has been the main brand for IPTV services, Internet and landline since the year 2006. In the year 2012, Orange projected revenue of Euro 43.5 billion. Some of its main competitors are as follows
Free Mobile

Vivendi

Bouygues Telecom
About Orange
Type: Multinational telecommunications corporation
Industry: Telecommunications
Founded: 30 September 1988
Founder: The French government
Headquarters: Paris, France
Area served: Europe, Africa, the Middle East, and Asia
Key people: Stephane Richard (Chairman) and Christel Heydemann (CEO)
Number of employees: 266,000
Product in the Marketing mix of Orange
Orange has a target group that includes enterprise users and personal users including home communications. Its product kit includes the following-
Internet and Landline – In the year 2006, Orange overtook internet and landline business of France Telecom and became a sole brand of the company with very few exceptions in places like Poland and Belgium. Its internet offers for triple-ply broadband are dispatched through Livebox.  In the year 2010, Brand Orange had nearly 13.7 million consumers for broadband ADSL in world market out of which 67% are located in France. Livebox works as a bridge between home networking and internet access through interfaces like Wi-Fi, Ethernet and Bluetooth.  
IP television or Broadcasting- Since the year 2003, strategy of Orange was focussed on acquisition and creation. In the year 2003, it created MaLigne.tv and later renamed it Orange TV. In the year 2004, it provided television-access-service for mobile connections.
Mobile – Orange brand is exclusively used for its mobile services and its mobile customers are estimated at one hundred and fifty million in the global market, out of which 17.9% are living in France. It is a top most mobile operator in France with 45.38% of market share in its grip.
Online entertainment – In the year 1997, Goa was created and it was an online entertainment subsidiary and in the year 2010, it became Orange Jeux Portal.
Music- Live radio is a live, on-demand and free IP radio-streaming-service created in the year 2008 by Orange.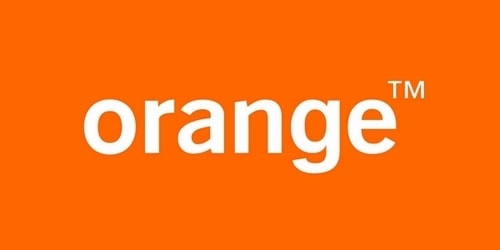 Place in the Marketing mix of Orange
Orange is a multinational company and has its operations spread over different parts of the globe. It has two hundred and sixty-three million consumers as its clients and they are situated everywhere in the globe. Its headquarters is situated in Paris and Stephane Richard is its CEO. The company employs nearly 170,000 employees for efficient workings and out of these 105,000 are in France. Orange is dedicated to providing services and products to everyone and everywhere. It has a world-class network that guides its users through every difficulties and problem in the digital world.
It has a strong and innovative community that provides adequate distribution channels and helps in overcoming problems with help of its competent workforce. It has a proper supply chain with ample management capabilities that has helped the company in reaching greater heights of glory and profits. Research and development centres of Orange are known as Orange Labs and have a portfolio that includes 7,892 patents.
Price in the Marketing mix of Orange
Orange has a global presence in nearly thirty-three countries and millions of users. Its home base France is its largest revenue earner. The company provides qualitative services and products and in order to bring new customers and retain its earlier customer base, it has decided to follow a reasonable and competitive pricing policy. It lets its competitors set the base price and keeps its prices at par with them. Later brand provides various opportunities to reduce actual prices by offering discounts and extra services with products. This helps in keeping users happy and in generating revenues.
Promotion in the Marketing mix of Orange
Orange is a premium brand and recognises the value of high scale advertising. It has taken help of television, radio, and print media like magazines and newspapers to highlight its various services and products. It has an official website where relevant information is published along with its commercials to create brand awareness amongst consumers. The company has a very informative tagline Today Changes with Orange and it became very popular.
Orange has undertaken numerous sponsorship deals. In the year 2015, Senegal National Basketball Team was chosen by Orange to become their jersey sponsor in an official capacity. The company has also established Orange Foundation for supporting projects related to the education of girls and health issues like Autism.
Liked this post? Check out the complete series on Marketing Mix