Fox Network is of American origins and is owned by its parent company 21st Century Fox.  It is associated with entertainment and media industry and is an operating network for cable and television that caters to a worldwide audience of the all-age group. Fox Network is a subsidiary that has a hand in producing and distributing nearly three hundred channels. Fox Network is a member of National Association of Broadcasters and North American Broadcasters association. It has a mass media presence in the global market and has been able to create a distinctive consumer base of its own. Some of its main rivals are as follows-
About Fox Network
Type: Television broadcasting company
Industry: Media and entertainment
Founded: 1949
Founder: Rupert Murdoch
Headquarters: Los Angeles, California, United States
Area served: Worldwide
Key people: Rupert Murdoch (Chairman) and Lachlan Murdoch (CEO)
Number of employees: 13,000
Product in the Marketing Mix Of Fox Network :
Fox Network has an existence in several aspects of entertainment sector including broadcasting, distribution and content creation. It offers a diverse product range and has taken help of numerous brands for this endeavour like Fox, Fox Sports, Star India, Star Gold, Star Plus, Star Movies, Fox Movies Premium, National Geographic Channel and Fox Life. It creates and distributes several channels in fields like sports, movies, factual and entertainment.
It is telecast and viewed in forty-five global languages that are spread in different parts of the world. Non-linear brands of Fox Network are Nat Geo Play, Fox Play+ and Fox Play and these have a global reach of 1.725 billion family circle. Fox has targeted adults between ages eighteen and forty-nine as its customer group and has telecast programs according to their taste. It has launched comedy shows, reality shows, musical shows and even supernatural programs to maintain the interest of customers. American Idol and Fringe are some of its topmost shows with great viewerships.
Place in the Marketing Mix Of Fox Network :
Fox is one of the largest networks in the world in terms of international coverage, assets and total revenues. Fox and its various companies started its operations in the United States and later gravitated towards other international markets. It has its headquarters base in Los Angeles in the United States. Viewers in Canada have easy access to Fox Network channels through pay provider or over-the-air system.
It has a wide set-up of viewership that is spread across Africa, Asia, Europe and Latin America. Some of the other countries where Fox Network can be viewed are Mexico, Guam, India, Caribbean, Bulgaria, Belgium, Greece, Finland, Russia, Sweden, United Kingdom, Serbia and Ireland.

Price in the Marketing Mix Of Fox Network :
Fox Network realises the importance of a good pricing policy as it will help it in travelling far. It faces competition from several big networks and in order to create its own loyal customers it decided to adopt a competitive and reasonable pricing policy.
This will help in making inroads towards new customer base and will ultimately result in earning better revenues. Fox Network is a pay channel and it means that a viewer has to pay subscription fees to its cable operator to watch its channels. Payment can be monthly or annual depending on both operator and viewer.
It also derives its income from the sponsors of programs that are telecast in its channels. Advertisements are also one of the main revenue earners for Fox Network and have helped it in maintaining its position as one of the top networks in the industry.
Promotions in the Marketing Mix Of Fox Network :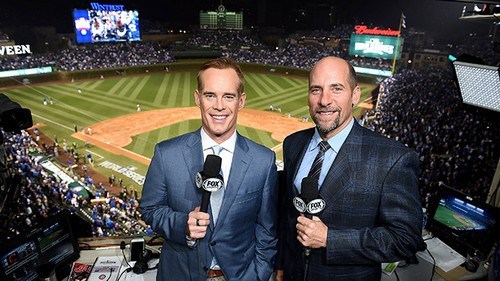 Fox Network has a competent research team that helps it in making decisions related to its promotional policies. It analyses rating results and then makes a conscious decision to do what is right for its channel in terms of marketing. It realises the advantages of forming deals for sports and events. It made a promotional deal for partial broadcast to National Football League.
In the year 1996, a contract was signed with NFL so that it could telecast playoff and regular season games of National Football Conference. In the year 1997, it acquired exclusive rights for television viewing of Super Bowl XXXI. In the year 2011, it made a deal to telecast four live events of UFC or Ultimate Fighting Championship on prime time.
Liked this post? Check out these detailed articles on
Topic of Marketing Mix of Brands
Alternatively, check out the Marketing91 Academy, which provides you access to 10+ marketing courses and 100s of Case studies.