NBCUniversal is associated with media and entertainment industry. It is of American origins and was founded in the year 1926 as National Broadcasting Company Inc and in the year 2004 as NBC Universal Inc and in the year 2011 as NBCUniversal Inc. Currently, it is the subsidiary of its parent company Comcast and is considered as one of the top three American networks. Some of its competitors are as follows-
Time Warner Inc
CBS Corporation
The Walt Disney Company
About NBCUniversal
Type: Multinational mass media and entertainment
Industry: Media and entertainment
Founded: 2004
Founders: General Electric and Vivendi Universal
Headquarters: New York, United States
Area served: Worldwide
Key people: Brian L. Roberts (Chairman) and Jeff Shell (CEO)
Number of employees: 35,000
Product in the Marketing Mix Of NBCUniversal :
NBCUniversal is a mass media conglomerate and its major divisions are Universal Studio, Big Three and NBC. It is a major leader in entertainment and media sector and is involved in marketing, production and development of information, news and entertainment to a global audience.
NBCUniversal is the owner and operator of a bouquet of products related to entertainment and news network in television, motion-picture company, group of television stations, operations related to television production and theme parks. NBCUniversal is ranked at third position as largest operator in the world of amusement parks.
It is a prime player and has diversified its business interests in several areas. It made great strides in the media business and later switched to financial news along with channels for political and sports news. Its presence in broadcasting is via international and domestic properties and includes pay and terrestrial television outlets. Its product and service portfolio includes
NBCUniversal Advertising Sales Business
NBCUniversal Cable Network
NBCUniversal Filmed Entertainment Group
NBCUniversal Telemundo Enterprise
NBC Entertainment
NBC News
CNBC
MSNBC
Parks and Resorts
Affiliated and Owned Stations
NBC Sports Group
Operations and Technology
Place in the Marketing Mix Of NBCUniversal :
NBCUniversal is an international organisation with its headquarters base at Midtown Manhattan in New York City. It has breached barriers in global area and extended its presence to other countries like California, Colorado, Arizona, Florida, New Jersey and Nevada in North America, Brazil in South America, France, Austria, Germany, Belgium in Europe, Mexico in Central America, UAE in Middle-East, South Africa in Africa and India, China, Australia, Malaysia, Japan, Singapore and New Zealand in Asia-Pacific region.
Several channels have been started based on geographical locations like CNBC Europe, NBC Africa and NBC Asia. It has an efficient workforce that includes services of more than ten thousand employees to deal with various aspects.
Price in the Marketing Mix Of NBCUniversal :
At the end of the financial year 2015, estimated revenues of NBCUniversal were 28.462 billion dollars and its operating income at 4.819 billion dollars. NBC Television Network offers the sale of advertising time.  It is also a highest pay-TV provider for cable division in the United States as it has nearly 27.7 million video-subscribers. Its actual revenue is derived from its cable services and next from internet broadband services, computer-telephony services and income from theme parks.
NBCUniversal offers discounts to outside advertisers to use its multi-platforms for marketing. It has adopted an affordable pricing system and kept its pay rates reasonable so that a balance could be maintained and one could easily avail himself of the desired services. It has also adopted a bundled pricing policy and offers multiple services in attractive packages together with low-cost cable deals to attract new and retain loyal customers.
Promotion in the Marketing Mix Of NBCUniversal :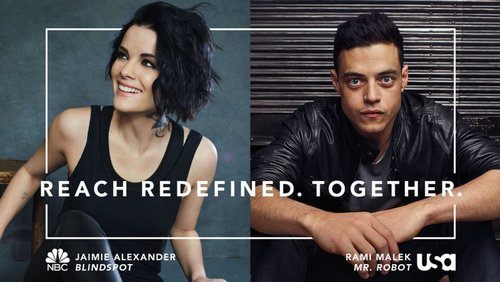 NBCUniversal has launched sweeping campaigns in order to market its products. It takes help of its own cable and broadcast channels, website and social media platforms to create a positive awareness in the market and has spent a huge amount as promotional, marketing and advertising expenses.  It believes in cross-promotion and has been promoting itself via its owner Comcast.
NBCUniversal has adopted a new marketing strategy Symphony and has opened doors for outside advertisers to use its broad range of diversified assets as promotional tools.  NBCUniversal has a vibrant logo of a peacock having coloured wings. The company has been the recipient of several accolades and awards in recognition of its works. In the year 2012, it was honoured with International Business Leadership Award and was recognised for third consecutive year in 2012 as 25 Noteworthy Companies by DiversityInc.
Liked this post? Check out the complete series on Marketing Mix