Sainsbury's is associated with lifestyle and retail industry as it deals in retail sector. It is a public limited company of British origin and was founded in the year 1869 by its founder John James Sainsbury. In the year 2014, the company had the distinction of being ranked as second-largest supermarket chain in United Kingdom occupying 16.9% of the total market share.
Sainsbury's is a subsidiary of its parent company J Sainsbury Plc. Since February year 2018, its largest shareholder is Qatar Investment Authority holding 21.99% shares of the company. Its rival companies are
About Sainsbury's
Type: Retail Company
Industry: Retail
Founded: 1869
Founder: John James Sainsbury
Headquarters: Holborn, London, England
Area served: United Kingdom and Republic of Ireland
Key people: Simon Roberts – Chief Executive Officer
Number of employees: Over 330,000
Product in the Marketing mix of Sainsbury's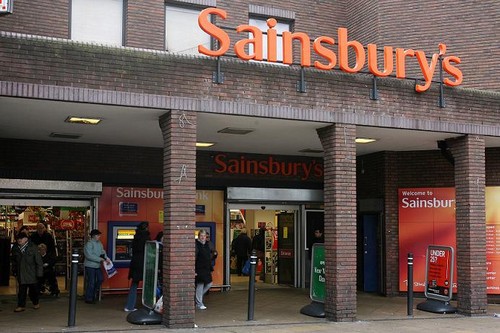 Sainsbury's is a chain of supermarkets that stocks more than 30,000 product lines of which its own-label goods are more than 20%. Its diversified product range includes
Fruits and vegetables-
Fresh salad, vegetables and fruits
Carb alternatives
Frozen vegetables and fruits
Organic vegetables and fruits
Prepared salad, vegetables and fruits
Fresh ingredients and herbs
Fish and meat
Yorkshire gravy and pudding
Just cook items
Venison, game and duck
Turkey, mince, lamb and beef
Seafood and fish
Gammon and pork, Cooked Meats
Ham, sausages, bacon and chicken
Chilled
Halal, Kosher
Meat-free and vegetarian
Desserts
Smoothies and fruit juices
Soup
Pate and cooked meat
Olives and antipasti
Salads, coleslaw and dips
Quiche, pasties and pies
Fresh sauces and pasties
Garlic bread and pizza
Ready meals
Dairy
Dough and pasty
Custard and cream
Desserts
Yogurts
Cheese
Spreads and butter
Eggs
Milk
Smoothies and fruit juices
Bakery
Cakes
Meal sides and naans
Breakfast bakery and croissants
Buns and scones
Muffins, cookies and doughnuts
Party and birthday cakes
Tarts and cakes
Pittas, thins and wraps
Bagels and rolls
Bread
Beer, wine and spirits
Health and Beauty
Haircare
Oral care
Body care
Feminine care
Make-up
Baby
Wipes, nappies, meals, accessories and toys
Household
Laundry, cleaning products, household essentials
Pet care
Place in the Marketing mix of Sainsbury's
Sainsbury's started its operations at Drury Lane in London and by year 1922 was the largest grocery retailer in United Kingdom. It has its headquarters based at Holborn Circus, London. According to reports posted in May 2018, Sainsbury's has six hundred and eight supermarkets and eight hundred and six convenience shops taking its total to one thousand four hundred and twenty three shops. Its market dominance is mostly in areas like Wolverhampton, Enfield, South-East London, Dartford, Redhill, Guildford, Swindon and Torquay.
Supermarket shops have a convenience kiosk, self-service check-outs, and several counters for products. The company also operates Sainsbury's Fuel, at its supermarkets selling CityPetrol, petrol and diesel. The first fuel forecourt in this chain was opened at Croydon SavaCentre Hypermarket in the year 1974 but it was operated by Jet stations.
Since the year 1980, all the forecourts are being operated by the company and they source their own fuel. Sainsbury's Café has been opened in most of its supermarkets. Sainsbury's acquired several shops locally and were converted as convenience shops.
The company has Sainsbury's online for internet shopping. Customers can choose their products online and also by phone but a phone order fee is applicable on orders over phones. The website offers food tokens, gift vouchers, gift cards and food tokens that can be redeemed at any Sainsbury's outlet.
Sainsbury's operates its supply chain through RDCs or regional distribution centres which are thirteen in number and two frozen food facilities and two national distribution centres. General merchandise is sent by Tamworth Depot to the RDCs.
Price in the Marketing mix of Sainsbury's
By the end of the fiscal year 2017, Sainsbury's had posted its revenues and operating income at pound 26.224 billion and pound 642 million respectively. The company has targeted households and families shopping both offline and online as its target customer.
Sainsbury's offers value for money and hence has kept a different pricing for the different set of products. It wants to ensure customer retention and thus tries to maintain its quality and services. It does not believe in price-cutting strategy but has made good use of price discrimination policy in terms of product positioning.
The company faces stiff competition in the consumer market and has adopted a competitive pricing policy to tackle the prices set by its rival brands. Its range of kids and basic products are priced relatively low than its competitors. As the groceries and fresh produce are bought directly from local markets, the company has been able to maintain reasonable and affordable price rates to attract its consumers.
Promotions in the Marketing mix of Sainsbury's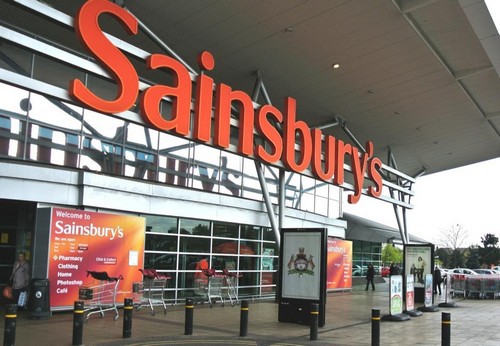 Sainsbury's has adopted both BTL and ATL strategies to market its products in the consumer market. It has launched ad campaigns in newspapers, radio, television, billboards and leaflets to build its brand name. It uses sales promotion via incentives and database marketing as part of its promotional strategy. Its official website is its best promotional tool as it uploads product information as well as promotional activity regularly.
Sainsbury's has launched Nectar Reward Card to build sales and increase its customer base. Points can be earned with every purchase and can be redeemed the next time. These cards have become very popular and have helped the brand in maintaining its loyal customer base. The company also offers a voucher, Active Kids, which can be redeemed at some sports clubs.
The first slogan set up by the founder describes the company perfectly. It is Quality perfect prices lower. Subsequent taglines are Good food costs less at Sainsbury's, Live well for less, and Value to shout about. Sainsbury's actively participates in CSR activities to create a positive brand image.  The company recognises the power of sponsorship deals and celebrity endorsements.
It was the main sponsor of Paralympic Games 2012 and British Paralympic Association. Jamie Oliver was its public face from years 2000-2011 and in years 2010-2017, Ellie Simmonds, a Paralympic swimmer, was the ambassador for Active Kids. Ace footballer David Beckham from the year 2012-14 was also an ambassador for Active Kids.
Liked this post? Check out the complete series on Marketing Mix