Birla Sun Life Insurance is one of the major companies associated with insurance sector. It was formed in the year 2000 and was a joint venture between two trusted global names Sun Life Financial Inc and Aditya Birla Group.
Birla Sun Life Insurance is currently one of the top ten insurance companies in India and is known for its innovative ideas and creating benchmarks in this field. Its vision is to become a role model and a leader in financial services sector by implementing its core values like commitment, integrity, passion, speed and seamlessness. Some of its major rivals are as follows-
AEGON Religare Life Insurance Company

ICICI Prudential Life Insurance Company Limited

Life Insurance Corporation of India
About Birla Sun Life Insurance
Type: Life insurance company
Industry: Financial services
Founded: August 4, 2000
Founders: Aditya Birla Group and Sun Life Financial
Headquarters: Mumbai, India
Area served: India
Key people: Kumar Mangalam Birla (Chairman) and A. Balasubramanian (CEO)
Number of employees: 6,000
Product in the Marketing Mix Of Birla Sun Life Insurance :
Birla Sun Life Insurance has the distinction of being first insurance company in India to introduce several innovative schemes like Unit Linked Life Insurance Plans, Free Look Period and Business Continuity Plan. Company manages financial situations of both individuals and firms. Some of its main products in its product portfolio are as follows-
Individual Solutions- It offers life cover and it helps money saving by providing flexible plans to suit individual needs. Some of them are-

BSLI Vision Plan

BSLI Foresight Plan

BSLI Rainbow Plan

BSLI Bachat Money

Children's future Solutions- These includes future plans of children like education and marriage and some of them are-

BSLI Bachat Child Plan

BSLI Dream Child Plan

Protection Solutions- It offers financial security on low premium and includes-

BSLI Premium Back Term

BSLI Term Plan

Retirement Solutions- It offers diverse four plans to control investments and offers a choice of pay term and whole life cover. Some of these are –

BSLI Dream Life Plan

BSLI Classic Life Plan

Health & Wellness Solutions- Offers help in times of medical emergencies and include-

BSLI Health Plan

BSLI Saral Health Plan
Riders- They are top-ups that help in adding extra value to a plan already in existence. It provides maximum protection in case illness and death are included in plan.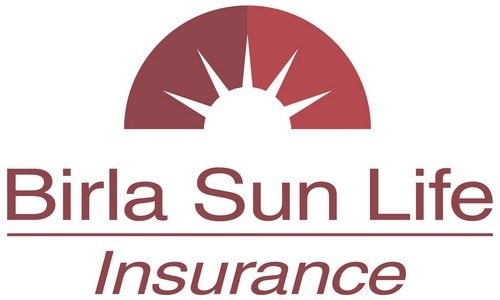 Place in the Marketing Mix Of Birla Sun Life Insurance :
Distribution policy of any organization is the key to future success. Birla Sun Life Insurance, with its vast experience and huge product portfolio helps individuals, groups and organizations by offering customized insurance solutions.
This is possible only because of its vast distribution network that has spread over more than five hundred cities. It has an intricate network consisting of 10,500 advisors, six hundred branches and one hundred and fifty partnerships with banks, brokers and corporate agents.  Company also has operations in countries like Bermuda, China, Japan, and United Kingdom etc. and it's headquarter is based in Mumbai.
Price in the Marketing Mix Of Birla Sun Life Insurance :
By the end of year 2013, Birla Sun Life Insurance's AUM was nearly 23,350 crore and its capital base was very strong at nearly 2450 crore. Company has adopted a transparent and reasonable pricing policy as it wants to serve by providing maximum benefits and solutions. Its rate of premium for various policies is marginally lower than its competitors and can be paid through electronic clearing services. Brand BSIL has paved the way for new thinking as it has made the consumers realise that insurance policies give good returns.
Promotions in the Marketing Mix Of Birla Sun Life Insurance :

Birla Sun Life Insurance has gained its reputation as one of the most trusted brands and this has become possible because of its employees. As part of their promotional policy, company has employee benefit plans to increase productivity and loyalty.
It was the first company to sell policies through internet. It offers incentives including rebates, gifts, e-marketing and direct mail to attract more consumers. Vital advertising tools of Brand are billboards, internet, newspaper, magazines, radio and television. Cricketer Kapil Dev has been its brand ambassador and cricketers like Virendra Sehwag, Yuvraj Singh and Suresh Raina have been roped in to work in its commercials.
Liked this post? Check out the complete series on Marketing Mix