Hindustan Times was started in the year 1924 as a daily newspaper of English language. It was launched by Mahatma Gandhi to act as a voice against the British Raj. HT Media is a public limited company of Indian origin and was founded in the year 1993. It occupies the second position in print media sector in terms of circulation on daily basis. In the year 2003, media mass holdings of this company were incorporated under one umbrella HT Media Ltd. It faces competition from the following rival companies-
Indian Express
The Hindu
Times of India
About Hindustan Times
Type: English-language daily newspaper
Industry: Media
Founded: 1924
Founder: Sunder Singh Lyallpuri
Headquarters: New Delhi, India
Area served: India
Key people: Shobhana Bhartia (Chairman) and Aroon Purie (CEO)
Number of employees: 2,500
Product in the Marketing Mix Of Ht Media / Hindustan Times :
HT Media occupies a position as one of the best in media circuit and has holdings in digital, electronic and print media.
It has several subsidiaries under its belts like HT Media Ltd, ED World Private Limited, HT Digital Media Holding Limited, HT Burma Media Limited, HT Global Education, HT Music and Entertainment Company Limited and Hindustan Media Venture Limited. HT Media has a well-balanced product portfolio and some of its products are as follows-
Kadambani was introduced on monthly basis in the year 1960. It was a literary magazine
Nandan was introduced as a children's magazine in the year 1964 and was published on monthly basis
Hindustan is a Hindi language newspaper published on daily basis
Its Digital business is handled by HT Mobile which has acquired Webtitude
Firefly e-Ventures has launched Shine.com, a job portal
In the year 2006 HT inaugurated Fever 104 FM by collaborating with Virgin Group and thus entered radio segment
Mint was launched in the year 2007 after a tie-up with Wall Street Journal in Mumbai and Delhi. It was a business related paper published in English on a daily basis
Livemint .com was introduced in internet media as a finance portal and the company also relaunched Hindustimes.com
HT Campus.com is an education portal that guides students towards right study paths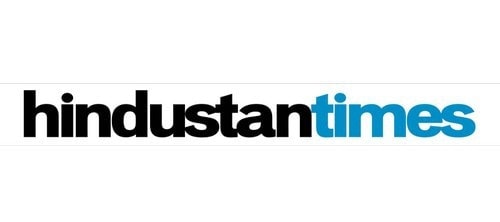 Place in the Marketing Mix Of Ht Media / Hindustan Times :
HT Media started its journey from its base in Delhi but in the year 2005, it shifted it's headquartered base to Mumbai, India. Its printing operations include nineteen facilities located in several parts of India that have the capacity to publish 1.5 million units on an hourly basis.  Products related to HT Media are easily available in most parts of India because of a wide-spread distribution channel adopted by the company.
Mint has a strong presence in Ahmedabad, Kolkata, Pune, Chandigarh, Bangalore, Chennai, Mumbai and Delhi. Radio Channel Fever 104 is available in Kolkata, Bangalore, Mumbai and Delhi. Its online portal Shine.com has more than 7 million registered users. Hindustan Times has a vast readership that is spread over places like Jharkhand, Maharashtra, Madhya Pradesh, Punjab, Uttar Pradesh, Rajasthan and West Bengal.
Price in the Marketing Mix Of Ht Media / Hindustan Times :
HT Media declared its estimated revenues at 24.43 billion rupees at the end of the year 2015. The company has adopted a competitive pricing policy for its products. It faces competition from several rival companies and hence has kept its pricing plan at par with its competitors.
Moreover, it wants to make a mark in every nook and corner of India and hence has undertaken penetration policy to maximise its reach amongst customers. Advertisements are one of the main sources of revenues and HT Media offers competitive rates to advertisers so that they can maintain the loyalty of its clients. The company has adopted economic pricing policy for its daily published newspaper so that it can increase its reach.
Promotions in the Marketing Mix Of Ht Media / Hindustan Times: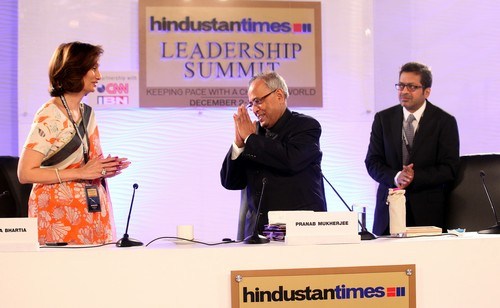 HT Media has a strong marketing plan in place so that it can maintain and create further brand awareness amongst its consumers. Its promotional plans include the usage of electronic, social and print media to maximum advantage. Its official website offers relevant information to interested customers. The company also has strategic tie-ups with important companies and has taken part in several events as part of promotional activities. Several well-known literary figures like Poonam Saxena and Karan Thapar publish their columns in Hindustan Times.
Liked this post? Check out the complete series on Marketing Mix