ING Group is a public company of Dutch origins. It is a multinational corporation that is associated with financial services, insurance and banking industry. It was founded in the year 1991. Two business groups Nationale-Nederlanden and NMB Postbank Groep belonging to insurance and banking industry respectively merged to become a single entity ING Group. It faces competition from companies like
About ING Group
Type: Multinational banking and financial services corporation
Industry: Banking, financial services
Founded: 1991, Amsterdam, Netherlands
Founders: N.V. Nederlandsche Middenstandsbank (NMB) and Amsterdam-Rotterdam Bank (AMRO)
Headquarters: Amsterdam, Netherlands
Area served: Worldwide
Key people: Harry van der Ploeg (Chairman) and Steven van Rijswijk (CEO)
Number of employees: 53,200
Product in the Marketing Mix Of ING:
ING Group is a global organisation that deals in Retail Banking, Wholesale Banking, Insurance Services, Asset Management, Investment Banking, Commercial Banking and Direct Banking.
ING Wholesale Banking offers services like financial and banking to several business and other institutions. It has an extensive network and offers diversified product range like corporate finance and cash management. Company's Wholesale Banking division is divided into sub-divisions like Corporate Finance, Transaction Services, Financial Markets and Structured Finance.
Corporate Finance offers advice on transactions like acquisitions, mergers, management buyouts, share buybacks, secondary offerings and initial public offerings. ING Direct offers services like mail, ATM, phone, web and over-the-counter. ING Investment Management offers investment services and solutions to partners and clients. It manages assets for ING labels, fund distributors and institutional clients with help of nearly 3,200 professionals.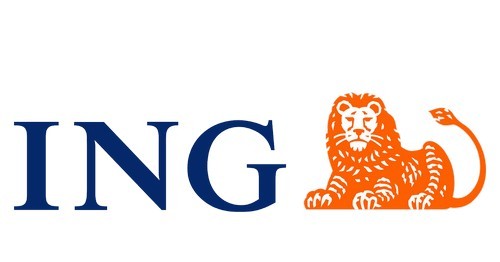 Place in the Marketing Mix Of ING :
ING Group is an international company and has its headquarters base at Amsterdam in Netherlands. By the end of the year 2013, it was serving nearly 48 million institutional and individual clients that were spread in forty countries. At that time it had a huge workforce that included highly efficient services of nearly 75,000 employees. International expansion of ING Group has been possible through acquisitions and mergers in places like Belgian, United States, Poland and Mexico. The company offers retail banking facilities in places like China, Thailand, Romania and Germany.
ING Direct has operations in Italy, Spain, France, Germany, and Australia. Its Insurance business functions through Europe, Asia and America. ING Group has a strong distribution network. Its banking sector is served via extension counters, branches, satellite offices and ATMs. Online industry has been a great help and motivator for this brand as people rely heavily on internet banking to complete their transactions. It has a huge distribution network for Insurance sector that includes services of branches and offices along with capable workforce.
Price in the Marketing Mix Of ING :
In the year 2012, ING Group became largest global company dealing in insurance and banking in terms of revenue with 150 billion dollar annual gross receipts. Overall it was ranked at 18th position in terms of revenues. The company has adopted an economic pricing policy for its insurance and banking services. Its global pricing policy is based on various factors for revenue generation. The banking sector is largely dependent on banking institutions and diversified markets and their policies are made accordingly and same is the case for the insurance sector. ING Group has tried to adopt and maintain a reasonable policy that will help it in selling its products and services at affordable rates and garnering large profit margins.
Promotions in the Marketing Mix Of ING :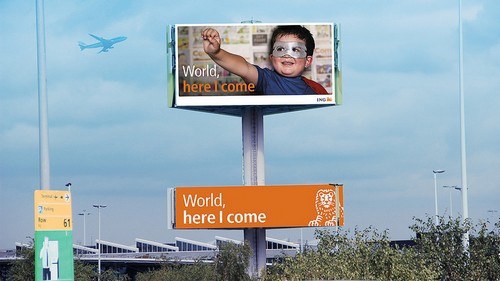 ING Group has adopted a widespread promotional plan to create brand visibility. It has launched several ad campaigns with the help of advertising tools like slots in television, radio, newspapers, magazines and billboards. It has also promoted extensively through social media via Twitter, Facebook and other platforms. In the year 2008, it roped in F1 team Driver Fernando Alonso as its brand ambassador and he was featured in several ad campaigns. ING Group is an active participant in several sports and other events to create positive brand awareness amongst its customers.
It has been the title sponsor of Georgia Marathon, Miami Marathon, Australian Grand Prix, Turkish Grand Prix and global sponsor of Asian Football Confederation and Riyal Dutch Football Association. In the year 2008, it sponsored Amsterdam Gay Pride. It is an avid supporter of Arts and provides sponsorship to Museum of Modern Art in New York. It has a strategic deal with Duisenberg School of finance and offers student loans and internship to deserving ones.
Liked this post? Check out the complete series on Marketing Mix