Internet phone has become a popular and in-demand gadget because of rapid development and growth in IT sector.  Skype is an application associated with internet industry. It is actually a service provider that enables video, voice and text messages and calls. It was released in the year 2003, August and was created by Janus Friis and Niklas Zennstrom. In the year 2005, September it was acquired by eBay but is currently under the ownership of its parent company Microsoft. Skype faces completion from following
Talk Free
Line
Tango
Viber
About Skype
Type: VoIP (Voice over Internet Protocol) software
Industry: Telecommunications
Founded: 2003
Founders: Niklas Zennström and Janus Friis
Headquarters: Luxembourg City, Luxembourg
Area served: Worldwide
Current CEO: Philippe Delavoux
Number of employees: Over 6,000
Major products: Skype software, Skype for Business, Skype for Teams
Product in the Marketing Mix Of Skype : 
Skype offers services of dual nature voice calling and video chatting. Originally it featured Client-server and Peer-to-peer system but since the year 2012, May it is entirely powered by Microsoft-operated supernodes. Skype has a diversified service and product portfolio that includes following features-
Calling
Calling from one Skype application to another in any part of globe
Calls to landlines and mobiles at low rates
Group calling with 25 maximum connections in one call
Forward calls from Skype to any other connection
Caller ID
Skype Number
Skype to international numbers
Messaging
Sharing messages, location and photos on mobile
Allowing Skype to accept a message when busy
Sending text messages from keyboard
Instant messaging
Video messaging
Skype chatting
Video
Group Video Calling
One-to-one Video Calling
Sharing
Sharing by sending name, number and contact on Skype
Screen sharing of a group
Screen sharing with an individual on Skype
Sending videos, photos and files of any size via Skype
Other Features
Skype Extension
Skype Translator
Share Button
Contact-me-button
Skype for Outlook.com
Skype Connect
Skype Manager
Skype Wi-Fi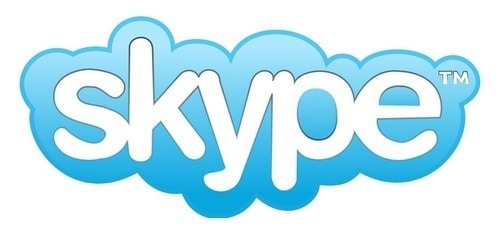 Place in the Marketing Mix Of Skype :
Skype caters to a global market that includes countries like India, Egypt, Argentina, Brazil, Canada, China, France, Germany, Indonesia, Italy, Malaysia, United Kingdom and the United States. It has its headquarters base at Luxembourg. A large part of its development team is located in Tartu and Tallinn in Estonia. Communication is easy via Skype as it uses the microphone for voice calls, webcam for video calls and instant messaging system to send SMS.
Skype has a large customer base with nearly six hundred million users. It is written in Delphi, C++ and C and is available in one hundred and eight languages. Operating System of Skype includes MacOS, windows, Xbox One, HoloLens, Windows Phone, watchOS, iOS, Blackberry, Android and Linux. Skype has a wide distribution network that offers support via support community, web support portal, Skype Facebook page and @skypesupport on Twitter. Direct contact is possible via live chat and email.
Price in the Marketing Mix Of Skype :
Skype has adopted a model of Freemium pricing policy. It offers video and audio messages and calls for free to individuals and groups from one Skype app to another. Skype provides integration of professional collaboration and meetings with office app at a starting price of 120 rupees per month in India.
Calling to international phone numbers costs very less compared to call rates from landlines and mobiles and these calls are charged via a debit-based system called Skype Credit. Skype has implemented a promotional pricing policy and offers several incentives to lure new users and increase its customer base. It provides offers like Skype Unlimited World that includes the first month free calls to landlines and mobiles.
Promotion in the Marketing Mix Of Skype :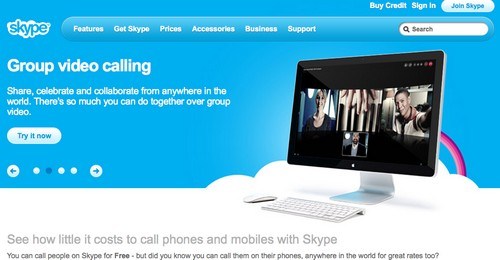 Skype has an apt tagline The whole world can talk for free. It has adopted several marketing policies to create awareness and visibility. Skype has the support of its parent company Microsoft which uses print and social media platforms to gain exposure for its services and products. Skype is also dependent on mouth publicity where a satisfied client is its best advertising tool. It offers vouchers, Skype credit, gift cards and discount options as part of its promotional policy. The free version of Skype is in great demand amongst schools and teachers for education projects.
Liked this post? Check out the complete series on Marketing Mix