Lidl Stiftung & Co. KG is popularly known by its trading name LIDL although it was earlier known as Schwarz Unternehmenstreuhand KG. It is a private company of German origin. LIDL is associated with lifestyle and retail industry as it deals in retail products. The company was founded in the year 1930 by its founder Dieter Schwarz, although its first store opened in the year 1973. LIDL is a subsidiary of its parent company Schwarz Gruppe. It faces stiff competition from several brands like
ALDI
Biedronka
Netto
Walmart
Waitrose
Giant Eagle
Safeway
Carrefour
Product in the Marketing Mix of Lidl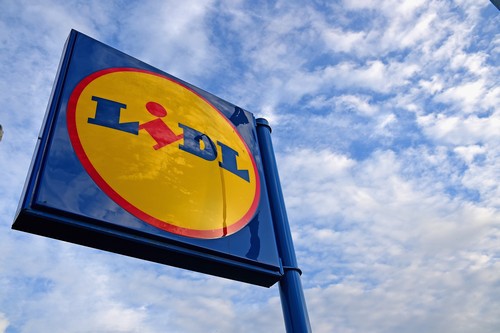 LIDL is a supermarket chain for discounted products and has positioned itself as a go-to-shop for budget customers who are interested in mediocre quality products because it can be bought at lower prices. LIDL outlets have both in-house products and other private labels so that its customers can make a choice. It offers a varied choice to its customers and its product kit includes
Vegetables and fruits like organic tomatoes, carrots, baby corn and red pepper
Frozen items include fish, meat, vegetables, desserts in a well-stocked freezer
Eggs
Chilled items include fruit juice and selected curry items
Bakery products like fresh pastries, biscuits and bread
Fresh fish includes different varieties of seafood
Fresh meat consists of turkey, lamb, chicken, beef and pork
Pet products like chews, treats, dry food and wet food items
Baby products are baby toiletries, baby food and nappies.
Health-related items and beauty products are items like deodorant, shampoos, conditioner, shower gel, fragrances, bath soak, shaving cream, facial wipes, toothpaste, toothbrush and floss.
Household and cleaning products are wipes, polish and cleaner for bathroom, kitchen and rooms
Food cupboards like tins, jars, breakfast items, nuts, crisps, coffee and tea
Spirits, beers and wine section offers old and new with options like fortified wine, red wine, white wine, sparkling wine, rose wine and champagne
Flower market includes seasonal plants and flowers
Place in the Marketing Mix of Lidl
LIDL is a global brand which has spread its international presence in nearly ten thousand locations via twenty-eight European countries and in the United States. It has its headquarters based at Neckarsulm in Germany. In the year 2015, another headquarters for United States region was established at Arlington in Virginia. The brand has outlets in places like Austria, Denmark, France, Germany, Greece, Italy, Spain, Sweden, Romania, Poland, Malta and the United Kingdom.
LIDL has set up its distribution centres in Mebane at North Carolina, with twenty outlets in the United States by the year 2017 at places like South Carolina, North Carolina and Virginia. LIDL is focussing its attention on opening outlets in places like Ohio, Georgia, Pennsylvania and the East Coast States.
The corporation has set up a well-organised distribution channel. It has eliminated the concept of middleman and has gone for direct dealings from the local market. It has set up regional centres to procure and distribute its products to the outlets. LIDL employs more than 315,000 employees in its outlets. Their entire staffs are well-groomed and well-trained with an approachable and friendly attitude to serve its customers.
Price in the Marketing Mix of Lidl
LIDL has a specific strategy of no-frills and zero-waste. It has decided to display products in the cartons which are originally delivered to it. Products are now taken directly from such cartons by the consumer and when the carton gets empty it is replaced by another full one. The outlets also keep a minimum required staff so as to cut its extra costs.
It imports gourmet food items from local markets in Europe at low costs. This helps the company to pass its savings to the customer. LIDL has targeted households from the middle-class section of society as its target customers who are price-sensitive because of having a limited spending budget. The company is determined to offer value for money products with quality to all its consumers.
Delivering quality goods at affordable prices is the company policy but it has to face stiff competition from several rival brands. Hence LIDL has decided to adopt a competitive pricing strategy. Moreover, the brand has opened several new outlets and in order to penetrate in such new areas, it has decided to adopt a penetration pricing policy.
The result of these pricing strategies is that the company will be able to handle both entry in new horizons and its rival brands by keeping the product prices reasonable and affordable. The product prices of LIDL are much lower than its competitors and as its goods are also of better quality the pricing strategy of the company has been a success story. The company also offers various incentives and discount offer to its customer on special days or at periodic intervals. This helps in bulk selling and leads to greater revenues and increased profit margins.
 Promotions in the Marketing Mix of Lidl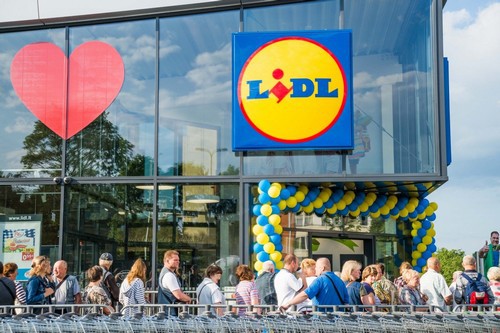 LIDL has adopted several marketing strategies to create and maintain its brand visibility in the consumer market. Times have changed it is not enough to offer the best quality at reasonable prices but one has to bring the customer inside a store so that he can make a purchase. LIDL has adopted both above-the-line and below-the-line marketing strategies to attract mass consumers.
It has launched ad campaigns via print and visual media in several channels of television, radio, newspapers, magazines, leaflets, billboards and hoardings. The company believes in digital marketing and sends SMS and updates to its regular customers informing them about latest offers.
It has launched Lidl app for Android and iPhone so that customers can explore all options at their own convenience. It uses its official website to share key information related to products and its offerings with the general public. As part of its in-store promotional activity, the company gives special offers like weekly offer, 40% less, 50% discount, 2 dollar discount and save up to 25% on purchases.
LIDL has maintained a service-provider facility towards its customers. It keeps on making intercompany and interdepartmental transfers so as to keep its employees on their toes. Regular feedbacks from staff members are encouraged to create a friendly atmosphere.
Liked this post? Check out these detailed articles on
Topic of Marketing Mix of Brands
Alternatively, check out the Marketing91 Academy, which provides you access to 10+ marketing courses and 100s of Case studies.