IBM is a public company of American origins that is associated with IT industry. It is an international company and has its headquarters in New York situated in United States. IBM was founded in year 1911 by Charles Ranlett Flint who consolidated four different companies to create CTR and it was later renamed International Business Machines in year 1924. According to Fortune in year 2012 IBM as a firm of United States was ranked second-largest for employees, fourth-largest for market capitalization, nineteenth-largest for revenues and ninth-largest for most profitable. 
In year 2013 company had the distinction of having most patents for consecutive 22 years. Its employees are its pride as they have been able to earn five each of Nobel Prize and National Medals of Science, and ten awards in National Medals of Technology and six in Turing Awards for their achievements. IBM is one of the best-known global brands of the world and some other brands that provide it stiff competition are as follows-
Accenture
TCS
Infosys
HP
Oracle
Wipro Technologies
About IBM
Type: Multinational information technology company
Industry: Information technology
Founded: 1911
Founder: Charles Ranlett Flint
Headquarters: Armonk, New York, United States
Area served: Worldwide
Key people: Arvind Krishna (Chairman)and Arvind Krishna (CEO)
Number of employees: 352,000
Product in the Marketing mix of IBM
IBM deals in consulting services and technology and is a manufacturer of computer middleware, hardware and software. It also offers infrastructure hosting from nanotechnology to mainframe computers. Since its inception IBM has followed a path of continuous evolvement and has kept its focus on higher-value products and profitable markets that include green solutions, virtualizations, cloud computing, security, business continuity, data analytics and business intelligence. Some of the important developments and inventions which IBM has been a part of are as follows-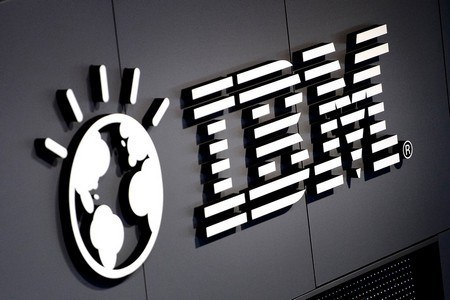 Floppy Disk
Automated Teller Machine or ATM
Universal Product Code or UPC
Hard Disk-Drive
Relational Database
Magnetic Stripe-Card
Financial Swap
SABRE airline-reservation-system
Programming Language titled Fortran
DRAM or dynamic-random-access memory
SOI or silicon-on-insulator
Copper wiring found in semiconductors
Watson artificial-intelligence
Some of the products in its current portfolio are as follows-
Unit record equipments like calculators, printers, collators, verifiers, keypunches, tabulators and accounting machines
Time Equipment machines
Duplicators
Dictating equipments and typewriters
Computers that were supported on vacuum tubes
Solid-state computers supported on discrete transistors like IBM 1400 series and 7090 series
Solid-state-computer peripherals like punched card, printer equipment and da5ta storage-units
Embedded systems and application-specific systems like document processing, telecommunications, medical equipment and manufacturing
Computer software like middleware and operating systems
Services
Data Centres
Place in the Marketing mix of IBM
IBM believes in increased globalization and has exploited this concept to create various branches and offices in international market. Research and Development laboratories are a necessity for every IT company and IBM is no exception. It has twelve such labs that are located globally as IBM Research in places like Texas, California, Melbourne, Beijing and Bangalore. It supports the concept of open-source operation and it is beneficial for the company in both long and short terms. It also sells i-series platforms in collaboration with Linux to meet demands of operating systems.
IBM is one of the most profitable and largest global companies with 400,000 employees to meet every demand of consumer successfully. Company puts particular emphasis on open communication between all its branches. Its distribution network is very well-organized with a supply chain of efficient suppliers. Tivoli communities are IBM business partners, developers and customers to gather relevant information through its community sites. AT&T and IBM have jointly announced combining of clout and Internet of Things so as to provide a common platform with easier tools for developers.
Price in the Marketing mix of IBM
Customers are more intelligent, aware and demanding. They need the best product at minimum possible value and hence IBM has tried to select right initiatives that would offer maximised value to customers and would also help in generating good revenues. Its various business ventures have resulted in higher margins and revenue streams. Its operating margins have extended from 16.8% to 24.3% in years 2004 to 2013 respectively and its profit margin for same period has been from 9% to 16.5%.
IBM has made radical changes in pricing policies related to mainframe software. It has decided that prices will depend on user number instead of current system where power and size are measured on mainframe's MIPS. This innovative value added pricing policy will be a landmark both for consumer and company and will help in providing a balance between the two. It has taken pay-as-you-go pricing strategy and has decided to implement on few software products.
IBM has shortlisted twenty popular products and will let its customers decide to mix and match them to meet monthly subscription plan that will have a rental model with discount schemes. Brand has offered 0% financing on services, software and hardware for U.S citizens and international customers who are spending $ 500,000 and $ 300,000 respectively. In case of large deployments brand has put up a provision of deferring customer payment for nearly six months.
Promotion in the Marketing mix of IBM
IBM has a strong brand name and even stronger global presence. In order to maintain its huge client base company has been going for full scale marketing activities. Consumers have become highly sophisticated and techno-friendly and have a higher expectation from global brands. IBM has taken help of various tools at its disposal for meeting consumer demands successfully.
Their promotional team has put their heads together to bring innovative ideas that has a personalized flavour to it. Ads are now-a-days catchy as well as informative so that people have a clear concept of the products. Their ads are shown on televisions and social networking sites to create positive brand awareness amongst customers.
Every salesperson at IBM is required to be professionally groomed at all times to provide an image of competence and this instils a sense of confidence amongst the customers while buying products. Brand became first corporation to offer its employees provisions like paid vacations, survivor benefits and group life-insurance. It also created a department for educating and training its employees in a professional capacity. Company has also earned nickname of Big Blue for its usage of color blue in logo, packaging and products.
Liked this post? Check out the complete series on Marketing Mix