The Santander Group is of Spanish origin and is simply referred to as Santander. It is a publicly traded company that is associated with the banking industry and deals in financial services. Santander was founded in the year 1857 and by the year 2016, May it was ranked at 37th position as a biggest public limited company in the world by Forbes Global 2000 List. It faces competition from several banking facilities and some of them are as follows-
RBS
Barclays Bank
Standard Chartered Bank
About Santander
Type: Multinational financial services company
Industry: Banking, insurance, asset management
Founded: 1857, Santander, Spain
Founders: Antonio Labat, Agustin G. Gutierrez, Antonio Lopez Doriga, Juan de Abarca, Bonifacio Ferrer de la Vega
Headquarters: Boadilla del Monte, Spain
Area served: Europe, North America, South America, Africa, Asia
Key people: Ana Patricia Botin (Chairman) and Jose Antonio Alvarez (CEO)
Number of employees: 200,000+
Product in the Marketing Mix Of Santander :
Santander operates via both B2B and B2C mediums as it deals in Personal Banking and banking with business entities. It offers a complete package of financial and banking solutions to its clients and its diversified product portfolio includes
Personal
Investment
Savings
Mortgages
Loans for debt consolidation, home improvement and car purchase
Insurance includes life, travel, car and home
Credit Cards
Current accounts
Business
Payments and cards
Insurance includes surgery insurance, office insurance, van insurance and shop insurance
Loans
Finance and borrowing options include asset finance, small-business loans, working capital loans, business credit cards and business overdrafts.
Savings
Current accounts
Commercial and Corporate
Current accounts
Deposit accounts
Online banking
Business loans
Commercial mortgage
Domestic receipts and payments
Merchant acquiring service
Cross-Currency overdraft
Agricultural loan
Cards
Asset finance
Invoice Finance
Overdrafts
Trade finance
Tooling finance
Pooling and sweeping
Supplier payments
Health, employment and HR solutions
Zenith Fleet Solutions
Growth Capital-loan
Structured finance
International receipts and payments
International desk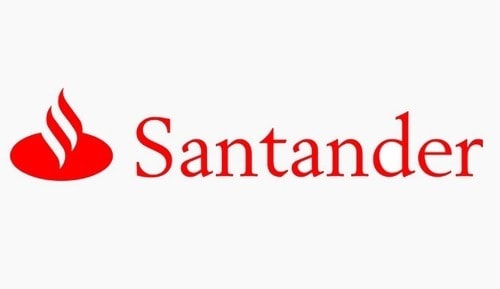 Place in the Marketing Mix Of Santander :
Santander Group started its operations from Santander in Spain and had its headquarters base also over there. With time it extended its operations via acquisitions, subsidiaries and mergers across Asia, North America, Latin America, Africa and Europe.
Santander has a great international presence and it includes countries like United Kingdom, Hong Kong, Austria, Denmark, Belgium, France, Finland, Germany, Italy, Norway, Poland, Portugal, South Korea, Puerto Rico, Colombia, Peru, Chile, Luxembourg, Isle of Mann, Argentina, China, Australia, Japan, Mexico, Singapore and United States. It has a strong and widespread distribution channel that includes 14,392 branches and a capable and trained workforce of nearly 186,000 employees to serve 102 million customers.
Price in the Marketing Mix Of Santander :
Santander has targeted individual investors and large enterprises as its potential customers. By the end of the financial year 2015, its estimated revenues were 10.894 billion euro and profit 1.460 billion euro. Retail banking is the major revenue earner of Santander operations as it generates 74% of its total profits. Santander has adopted long-term and short-term strategies to create and gain value propositions.
Its main objective is to exploit opportunities by strengthening capital so that it can meet administrative perquisites. It endeavours to offer sustainable profits to its shareholders via a dividend policy that pays more in real money and less in shares. The company has adopted reasonable and variable pricing policies that are dependent on a customer and his needs so that a balance can easily be maintained.
Promotion in the Marketing Mix Of Santander :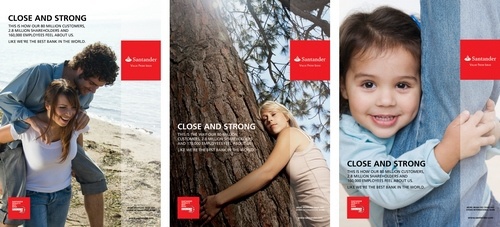 Santander Group has implemented several promotional policies to gain maximum brand awareness. It has entered into sponsorship deals and became corporate sponsors of Formula One Teams like McLaren and Ferrari along with Recopa Sudamericana, Copa Sudamericana and Copa Libertadores de America. It also sponsors Rory McIlroy, Lewis Hamilton ad Jenson Button to increase its brand visibility. Santander is the title sponsor of British Grand Prix and in the year 2015 entered into a sponsorship deal with Transport for London's bicycle hire scheme and rebranded its name to Santander Cycles.
Company realises the impact of star power and has appointed Jessica Ennis-Hill, a popular British athlete as its brand ambassador. It has been the recipient of several accolades and awards in recognition of its works. It was awarded by Global Brands Magazine Award the Best Banking Performer, Spain in the year 2016.
Liked this post? Check out the complete series on Marketing Mix