Fortis Hospital is associated with Healthcare industry and is a part of Fortis Healthcare Limited. It is of Indian origins and is actually a chain of hospitals. It has gained international recognition and approval by JCI and NABH. It was founded in the year 2001 by its founders Shivinder Mohan Singh and Malvinder Mohan Singh. Its major competitors are as follows-
About Fortis Hospital
Type: Private hospital chain
Industry: Healthcare
Founded: 1996
Founders: Malvinder Mohan Singh and Shivinder Mohan Singh
Headquarters: Gurugram, Haryana, India
Area served: India, UAE, Nepal, and Sri Lanka
Key people: Navjot Singh Dahiya (Chairman) and Ashutosh Raghuvanshi (CEO)
Number of employees: 23,000
Product in the Marketing Mix Of Fortis Hospital :
The vision of Fortis includes the creation of integrated healthcare system that has world-class facilities, best medical skills and compassionate care. All the hospitals have optimum talents amongst nurses and doctors. Its kit includes following products and services-
Emergency services- It is a comprehensive department that offers life-saving services under a single roof to several patients. It provides round-the-clock services and caters to surgical emergencies, trauma, paediatric and other medical problems. Emergency block has inbuilt operation theatres, Laboratory, ECG, Ultrasound and X-Ray departments.
Ambulance services- Ambulances are hi-tech and linked by telecommunication services. It has resident doctor to provide quick medical assistance and attention during emergency at any place
Diagnostic services- These are multi-specialty units with modern amenities. It handles several ailments through numerous facilities like plastic surgery, neurology, orthopaedics and oncology.
Pharmacy Services- Every one of the hospitals under Fortis brand has a pharmacy that provides 24*7 services. It caters to outpatients, inpatients and also patients of other hospitals in need of emergency drugs
Casualty services- It is a 24-hour service and deals in emergency and accident cases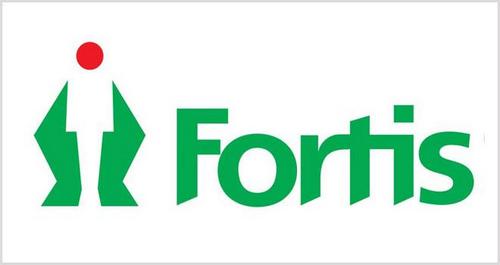 Place in the Marketing Mix Of Fortis Hospital :
Fortis Healthcare is one of the largest super-speciality chains of hospitals In India and is private owned. It has also spread its international network to places like Australia, Vietnam, Hongkong, Sri Lanka, Dubai and Singapore. Fortis has taken special care to establish its hospitals in places that can provide maximum accessibility to its patients. Its network in India has grown to nearly sixty-eight hospitals in both Tier III and Tier II cities including places like Odisha, Mumbai, Faridabad, Noida, Gurgaon, Bengaluru, Kota, Chennai, Jaipur, Mohali, Kolkata, New Delhi, Mumbai and Amritsar.
Fortis Healthcare has created a telemedicine network connecting all its facilities so that it can provide quality and super-specialty services 24*7. Its service distribution channel has expanded to provide quality treatment to even remotest parts of India as well as in overseas market.
Price in the Marketing Mix Of Fortis Hospital :
Fortis has made considerable efforts in improving efficiency and controlling costs. Pricing policy of Fortis Hospitals is a very important part of its organisation. As hospitals provide intangible services it is very difficult to decide pricing policies on a whole. Fortis consults all its division heads and later adopts pricing policy for each department, which is revised periodically depending on the circumstances.
Prices depend on treatment process, surgical needs and category of room required by a patient which might range from deluxe to general ward. The company believes in providing best possible services at lowest possible prices and hence has adopted reasonable pricing policy. This makes it affordable and pocket-friendly and hence brings good business.
Promotions in the Marketing Mix Of Fortis Hospital :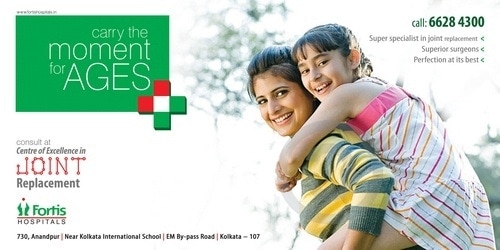 Fortis Hospital realises that promotion is an integrated part of any organisation. It is important that customers become aware of different product and services provided by Fortis as it will help in maintaining its presence. Its marketing strategy includes publicity, sales promotion, personal selling and advertising. It uses newspaper to provide various information to its customers like its special offers and information about new facilities.  Brand relies a lot on word-of-mouth publicity through its customers who are its actual brand ambassadors. The company believes that a happy customer serves as the best advertiser of its services and products.
Fortis introduces several healthcare options periodically like diabetes check-up, acupressure clinic and annual check-up at discounted prices to increase its clients. It employs trained staffs that have a dress code. Staffs are encouraged to maintain discipline, show professionalism and offer comfort, warmth and understanding to both patients and their relatives.
Liked this post? Check out the complete series on Marketing Mix