Tribhovandas Bhimji Zaveri is simply referred to as TBZ. It is a publicly traded company of Indian origins. TBZ deals in the jewellery business and is associated with lifestyle and retail industry as it is an in-demand accessory. It was founded in the year 1864 by its founder Tribhovandas Bhimji Zaveri. Company faces competition from following
Gitanjali
PC Jewellers
D'Damas
Reliance Jewels
De Beers
Nakshatra
Nirvana Diamonds
Joyalukkas
About Tribhovandas Bhimji Zaveri (TBZ)
Type: Private limited company
Industry: Jewellery
Founded: 1864
Founder: Tribhovandas Bhimji Zaveri
Headquarters: Mumbai, India
Area served: India
Key people: Shrikant Zaveri (Chairman) and Ashish Zaveri (CEO)
Number of employees: 1,000
Product in the Marketing Mix Of TBZ :
Unique designs and commitment to superb quality are main attractions of TBZ. It is one of the most popular jewellery brands in India that has a diversified product portfolio.
TBZ started its operations for women and in the year 2011, it entered jewellery segment for men with its Gentlemen's Collection in diamonds and gold. TBZ is a single-stop destination for ornament lovers as it deals in the following collections
Gold Collection includes Sets and individual items like Bangles, Chain, Rings, Earrings and Necklaces
Platinum Collection is available in Sets and single pieces like Bangles, Rings, Pendants, Love-Bands, Earrings and Necklaces
Solitaire is a glittering piece defining beauty at its most advantageous form
Diamond Collection includes Sets and individual items like Bangles, Rings, Earrings, Waist-belts and Necklaces
Wedding Collection is flawlessly crafted with unique pattern and inspiring designs to make wedding day a special and memorable event
Temple Collection is art jewellery that is classic, divine and exquisite
Men's Collection tends to provide elegant and sophisticated look with product items like Bracelet and Rings
Dohra Collection is simply stunning and awesome
Festive Collection is specially made to suit numerous festive occasions
Watches Collection includes finest luxury watches of Swiss make
Ria Collection includes dramatic and contemporary pieces
Azva Collection is inspired by rich history of Indian culture and includes Earrings and thick Necklace made from gold to suit traditional occasions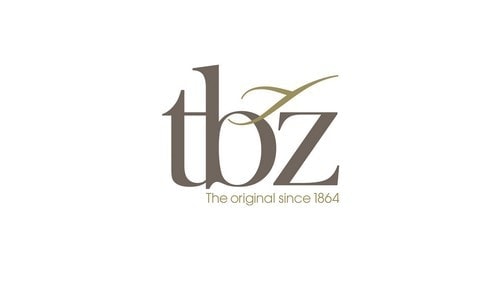 Place in the Marketing Mix Of TBZ :
TBZ is a retail chain that has spread its presence to several cities in India. Its headquarters base is at Zaveri Bazaar in Mumbai. TBZ has a strong and widespread distribution channel that includes thirty retail showrooms spread over eleven states in twenty-one cities like Kolkata, Jamshedpur, Hyderabad, Vijayawada, Rajkot, Udaipur, Vashi, Vasai, Thane, Pune, Nagpur, Mumbai, Aurangabad, Indore, Koch, Vapi, Vadodara, Surat, Ahmedabad, Delhi, Raipur and Bhavnagar.
Twenty-nine of these outlets are fully-owned by the company and one of them is a franchise outlet. All its showrooms are independently handled by professionals.  TBZ has two designer-outlets under brand name Kerala for diamond-studded and jadau jewellery. It has a manufacturing facility for diamond-studded ornaments at Khandvi in Mumbai.
Price in the Marketing Mix Of TBZ :
TBZ has targeted upper and upper-middle class section of society as its target customer. It aims for a upper-income group who loves wearing and accumulating diamonds and gold. TBZ deals in quality items and was the first jewellery house in India to offer the option of buy-back of its own items.
It faces stiff competition from organised and unorganised players and hence has adopted competitive pricing policy. Gold rates are already dependent on the gold market which determines daily rates. TBZ offers competitive rates for making charges so that it can gain competitive advantage and increase its customer base in the consumer market and record large profits.
Promotion in the Marketing Mix Of TBZ :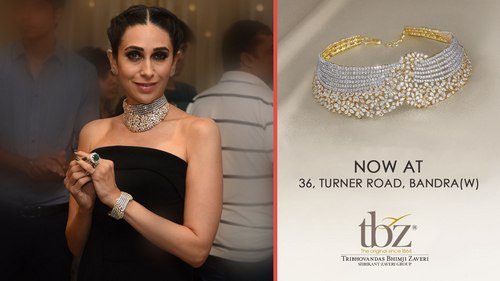 TBZ is a trusted brand with high recall and brand value. It has reached out to its customers via electronic and print media by launching ad campaigns in television, magazines, newspapers and billboards. It also takes help of social media platforms like Twitter, YouTube and Facebook to garner maximum exposure.
As part of its promotional scheme, TBZ has launched TBZ Gift Card and receiver of this card can buy whatever she desires within the amount t limit. The company has been the recipient of accolades and awards in recognition of its works like Award for Outstanding Export Performance in the year 1978, Best Showroom in the year 2004 and 2005 DTC Diamond Season and MACCIA Award in the year 2013.
Liked this post? Check out the complete series on Marketing Mix