Accor Hotels is a public company of French origins. It is associated with hospitality and Tourism industry as it deals in resorts and hotels. The organization was founded in the year 1967 and currently is known as the largest group of hotels in the world not including the United States. It faces competition from the following brands –
Starwood Hotels and Resorts Worldwide, Inc
Marriott International
InterContinental Hotels Group PLC
Hilton Hotels Corporation
Choice International
Cendant Corporation
Best Western
About Accor Hotels
Type: Hotel Company
Industry: Hospitality
Founded: 1967
Founder: Paul Dubrule and Gerard Pelisson
Headquarters: Issy-les-Moulineaux, France
Area served: Worldwide
Key people: Sebastien Bazin (Chairman) and Sebastien Bazin (CEO)
Number of employees: 260,000
Product in the Marketing mix of Accor Hotels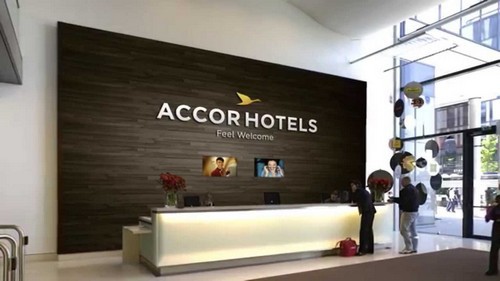 Accor Hotels is a multinational company that franchises, manages and owns vacation properties, resorts, and hotels. The group is organized into three segments economy, midscale and upscale and offers a unique and qualitative experience to all its customers.
Accor Hotels have four thousand and three hundred hotels in its portfolio with twenty brands. Some of its upscale and luxurious brands include Sebel, Grand Mercure, Angsana, Pullman, Rixos, Sofitel, Banyan Tree and Raffles and the economy and midscale range includes Ibis budget, Ibis styles, Ibis, Mama Shelter, Adagio, Mercure, and Novotel.
Accor Hotels have worked towards offering all its customers high-quality product and best possible services that will help it in retaining customer loyalty. As part of its Accor Services, it offers service vouchers to the companies that have collaborated with it. It includes eye-care vouchers, childcare vouchers, ticket service, lunch vouchers, and restaurant tickets.
Accor Hotels has spread its operations to include onboard train services, restaurants, casinos and travel agencies. AccorHotels.com has launched a new scheme under which it offers hotel and flight reservation options. This site has launched a search engine MoodMatch for traveling experiences.
All its hotels and resorts offer modern rooms with attached bathrooms. Special attention is paid to offering spacious rooms and bathrooms with all up to date amenities like television, calling options via telephone, side tables, mini bar, 24-hour service, and laundry service.
Place in the Marketing mix of Accor Hotels
Accor Hotels has spread its network to include five continents and one hundred countries. It has its headquarters based at Paris in France and some of its most popular destinations are at Istanbul, Frankfurt, Lisbon, Budapest, Hong Kong, Prague, Rome, Rio de Janeiro, Warsaw, Sydney, Milan, Brussels, San Francisco, Hamburg, Shanghai, Amsterdam, New York City, Vienna, Singapore, Munich, Bangkok, London, Berlin and Paris. The hotel group has now four thousand three hundred properties in two thousand destinations.
Accor Hotels has more than 250,000 collaborations that help it to operate successfully in the global arena. It has shifted its primary focus from asset-light operating system to management contracts and franchise network.
This has helped it in becoming one of the top global operators in the hospitality industry. The hotel group has accepted that digitalization is here to stay and can make a huge amount of difference. It has turned it to its advantage and is now focussed on online sales. The brand has launched a personal and unique mobile app with multi-function capabilities.
Booking has now become easy and fast. With a single click, one can search for hotels, restaurants or even activities planned by the group. Last minute bookings or cancellations are hasslefree. If someone needs a room for few hours he will not be required to pay for the whole day but this is applicable only if booked via its app.
Employees are an integral part of any sector and Accor Hotels employs nearly 250,000 staff as its employees that work day and night to offer immaculate services to its guests.
Price in the Marketing mix of Accor Hotels
By the end of the financial year 2017, Accor Hotels had posted its revenues and net income at Euro 1.93 billion and Euro 481 million respectively. It is the only group of hotels that have something to offer across every market segment from upscale to the economy. It caters to the needs of leisure travelers, businessmen, individuals, groups and families looking for a comfortable stay and special treatments.
Accor Hotels has a varied pricing strategy as it caters to different sections of society. For its upscale and vacation properties, the brand has adopted premium pricing policy as it delivers the best quality and unmatched services and products.
For its midscale properties the brand has adopted mid-premium pricing strategy and for economy properties reasonable and affordable pricing policy. Actually, it has adopted value-added pricing policy and offers pricing option depending on the type of its hotel and the product and service it offers at that location.
As part of its promotional policy, the group offers festive and seasonal discounts in several of its hotels. It has adopted bundled pricing strategy in some hotels and offers a breakfast buffet, overnight stay, and several amenities via Extra Saver Package.
Promotions in the Marketing mix of Accor Hotels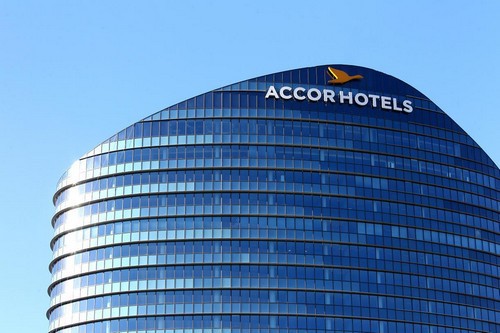 Accor Hotels is a powerful brand that is known globally for its impeccable products and services. In order to maintain its position, the company has set up several marketing plans. It has launched ad campaigns via television, radio, newspapers, travel magazines and billboards.
The brand recognizes the importance of social media and has launched its own website as well as an app for easy and fast transactions. Its website along with Twitter account, Facebook page, Instagram, and YouTube offer related information.
In order to encourage online bookings, the brand offers several incentives. It has a loyalty program that provides various benefits like fast check-out, discounted rates, free nights, upgraded rooms, welcoming drinks and lounge services. Accor Hotels has entered into a partnership deal with Qatar Airways so as to enhance both of their loyalty programs.
As part of its eco-friendly initiatives, Accor Hotels declared several policies. It has decided to reduce its food waste by 30% and has banned plastic straws. It has signed Women's Empowerment Principles with United Nations and will work towards women empowerment.
The brand in the year 2015 became the official supplier of Roland-Garros and official partner of COP21. Accor Hotels has been the recipient of several awards and recognition over the years. Recently in the year 2018, its loyalty program Le Club Accor Hotels was the proud winner. Accor Group has won Best Hotel Program of the year award, Best Promotion, Best Customer Service and Best Redemption Ability awards in the course of its journey.
Liked this post? Check out the complete series on Marketing Mix