Ponds is a Personal Care brand and is associated with FMCG sector. It was first invented as a patent medicine in the year 1846 by Theron T Pond, a pharmacist. Brand Ponds is of American origins and is a subsidiary of its parent company Unilever. Since its inception Ponds has targeted women as its potential customers but recently it has added men in its customer base with the launch of a new product range. Some of its competitors are as follows-
Charmise
Nivea
Lakme
Himalaya
Vaseline
Olay
About Pond's
Type: Beauty and personal care company
Industry: Consumer goods
Founded: 1846
Founder: Theron T. Pond
Headquarters: New York City, New York, United States
Area served: Worldwide
Key people: Alan J. Jope (Chairman) and Sanjiv Mehta (CEO)
Number of employees: 149,000
Product in the Marketing Mix Ponds :
Ponds is an iconic and leading brand name. It caters to numerous skin care regime of women and has introduced several innovative products at regular intervals to maintain customer interest. Lately, it has added a product range for men and includes solutions for sun damage, pollution, oil control and pimples like the following
Pond's Men Energy Charge Face Wash
Pond's Men Energy Charge Moisturizer
Pond's Men Pollution Out
Pond's Men Acno Clear Oil Control
Pond's Men Oil Control
Some of its popular products for women are as follows
BB Creams
Luminous Finish BB+ Cream in two shades medium and light
Facial Moisturizers
Bio-Hydrate Hydration Cream
Clarant B3 for normal – oily skin
Clarant B3 for normal – dry skin
Rejunveness
Dry Skin Cream
Luminous Moisture
Facial Cleansers
Cucumber Cleanser
Luminous Clean Daily Exfoliating Cleanser
Cold Cream Cleanser
Luminous Clean Cream Cleanser
Luminous Clean Cream Wet Cleanings Towelettes
Exfoliating Renewal Wet Cleaning Towelettes
Evening Soothe Wet Cleaning Towelettes
Original Fresh Wet Cleansing Towelettes
Talcum Powder
Sandalwood
Oil control
Dreamflower
Magic
Make-Up Removers
Cucumber cleanser
Cold Cream Cleanser
Luminous Clean Wet Cleaning Towelettes
Exfoliating Renewal Wet cleaning Towelettes
Evening Soothe Wet Cleaning Towelettes
Original Fresh Wet Cleansing Towelettes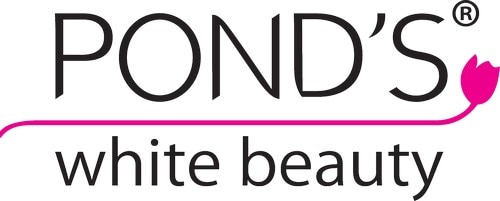 Place in the Marketing Mix Of Ponds :
Ponds is a multinational company that started its operations from the United States. Its manufacturing facility was earlier located at Connecticut and its sales office was relocated to New York City. Currently, Ponds has gained an international market for its products and its presence has spread to countries like Thailand, Japan, Spain and India. Brand Ponds has taken help of its parent company and utilises its distribution network to its advantage. Its channel includes services of wholesalers, distributors, retailers and warehouses to reach consumers via supermarkets, hypermarkets, convenience stores and discount stores.
Price in the Marketing Mix Of Ponds :
Ponds has a strong mass appeal and has always dominated the middle-class segment of society as a product of choice. With the introduction of new products time and again it has gained good market capitalization. Ponds faces stiff competition from numerous rival brands. It has adopted a competitive pricing policy and kept its product prices affordable and reasonable so that it can gain a competitive advantage over its competitors in terms of product prices. In order to attract a wider consumer market, it has also implemented a promotional policy and offers numerous incentives at periodic intervals. This helps in bulk sales and greater revenues.
Promotion in the Marketing Mix Of Ponds :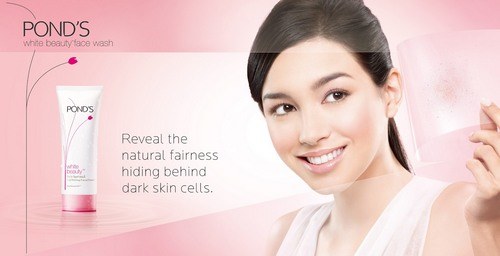 Ponds is an international brand and has been campaigning for its products since the year 1886 on a national level. Until the year 1910 company publicised under Pond's Healing brand name. Currently, brand has an aggressive ATL and BTL marketing policy and has launched several informative and beautiful ad campaigns that are shown via an electronic and print medium in popular channels of television, radio, newspapers, reputed magazines related to beauty and beauty products like Vogue and billboards placed at high-profile areas.
Its ads are also displayed via social media portals on Facebook, Twitter and YouTube. Queen Marie of Romania was a regular user of Ponds products and was one of the celebrities associated with this brand. Currently, famous personalities associated with it are Illeana D' Cruz, Miss India Navneet Kaur and Amy Jackson in India.
Liked this post? Check out the complete series on Marketing Mix