Ceat is a public company under the flagship of RPG Enterprises. It was founded in the year 1958 and has it's headquartered base in Mumbai in India. This Indian company deals in tyres and is related to the automobile sector. Improved infrastructure has resulted in heavy demands for tyres and these have been met successfully through superior and high-quality products.
It has set up six parameters for self-evaluation and these include trustworthiness, quality, credible image, innovation, value and understanding. Brand Ceat has been rated as Most Trusted Brand by its loyal customers. Its competitors in local market are
In international market are-
Some of its main customers are
About Ceat Tyres
Type: Multinational tire manufacturing company
Industry: Tire manufacturing
Founded: 1958
Founder: RPG Group
Headquarters: Mumbai, India
Area served: Worldwide
Key people:Harsh Mariwala (Chairman)and Anant Vardhan Goenka (CEO)
Number of employees: 13,000
Product in the Marketing Mix Of Ceat Tyres :
Ceat has a great global presence and is currently the second-largest tyre manufacturer in India.  It was first of its kind to get ISO/TS certification. It offers qualitative products to its customers and has a capacity of producing 95,000 tyres on a daily basis. It manufactures tyres, flaps and inner tubes and its product kit include the following-
Passenger tyres for motorcycles, SUVs, cars, motorcycles, auto-rickshaw and scooter

Heavy duty tyres for buses, heavy-duty trucks, light commercial vehicles, forklifts and earthmovers

Farm tyres for trailers and tractors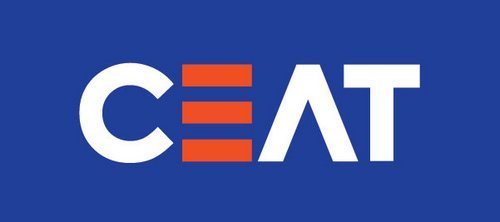 Place in the Marketing Mix Of Ceat Tyres :
Ceat is one of the strongest Indian brands and it exports its products to nearly one hundred and ten countries in the world including countries like parts of Asia, Africa and the USA.  It has six manufacturing plants in places like Baroda, Nashik and Mumbai. It has three plants for two and three wheelers and ten outsourcing-units for flaps, tubes and tyres. Its research and development plant is very advanced and is located in Halol. Their distribution network is very extensive and includes stockists and 3500 dealers all over the country.
The company has divided the sub-continent into 33 regions with a local office for every region. Factories send the tyres to RDC or regional distribution centre and from here to 112 CFA or carrying-forwarding-agents who supply them to dealers as per demand. In few cases, the RDC supplies tyres directly to dealers. For the international market, the company has tie-ups with distribution channel of other companies, who work efficiently to provide quick results.
Price in the Marketing Mix Of Ceat Tyres :
Ceat has been positioned amongst five top Indian companies in terms of sales revenue it generates. It occupies 12% of the market share and earns more than 50% of its revenues from bus and trucks. The company offers premium quality products but have kept their pricing policy reasonable as it believes that affordable prices will result in larger sales figure and hence lead to greater revenues. In order to deal with rising competitors, the company has also followed a competitive pricing policy and under this, it periodically undertakes a valuation process and sets up its prices accordingly. In the year 2011, the company announced price cuts so that it could deal with its competitors and also with volatile market demands.
Promotions in the Marketing Mix Of Ceat Tyres :

Ceat spends nearly forty crore rupees annually on its marketing strategy. Its tagline is Born Tough; Take it on and its logo includes a picture of a rhino. Brand Ceat is one of the most visible faces in India because of its association with cricket. It was the first to introduce the Ceat-cricket-rating system in the international arena. One of its most promising ad campaigns that received critical acclaim and awards was The road is full of idiots. The company has made a deal with CCD to promote its brand through CCD outlets. Ceat has associated itself with numerous programs on television like MTV Roadies. It was a sponsor of MTV-Chase, The Monsoon Season3.
Its promotional activities include running contests by engaging consumers and giving away interesting gifts or coupons. Other activities include teaching safe-road habits to children and building brand awareness through social media.  It also promotes safe driving through its association with Party-Hard Drivers. The company has been the recipient of Gold Award in category- Best Use of Mobile Media.
Liked this post? Check out the complete series on Marketing Mix