The Marketing mix of Ferrari discusses the 4P's of Ferrari and the reason that Ferrari is one of the most widely acknowledge super cars across the world.
About Ferrari
Type: Ferrari is a luxury sports car manufacturer.
Industry: Automotive
Founded: 1939
Founders: Enzo Ferrari
Headquarters: Maranello, Italy
Area served: Worldwide
Current CEO: Benedetto Vigna
Number of employees: Over 4,500
Major Products: Ferrari produces a range of luxury sports cars, including the F12 Berlinetta, 488 GTB, California T, and LaFerrari.
Product
High-Performance supercars. Though the company is also heavily into 3rd party merchandising.
Pricing
Priced at a premium, they start at prices upwardly of 175,000 $US. Vintage Ferrari cars are also a great investment as Vintage Ferraris appreciate in value & are known to cost millions of US Dollars.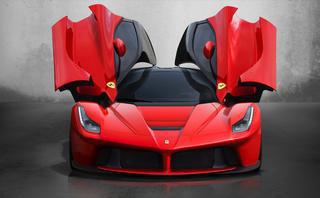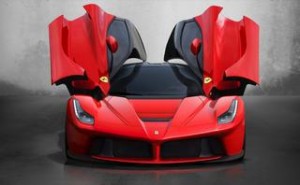 Promotions
The strongest promotion for Ferrari is in its merchandising. It already enjoys immense awareness throughout the world, even in places it doesn't do any promotion. To the extent that in India, wherein the brand is not even present as of yet, it is very well known. Furthermore, the merchandising is done on a royalty & license basis to other brands (Eg. Puma selling Ferrari-Puma branded shoes).
Place
It has its exclusive Ferrari dealerships spread over 52 countries as of yet with plans to expand it's dealerships to other countries & markets.
People
A very inspired, well taken care of & satisfied work-force who are proud to be attached with the brand is what Ferrari offers its "people". With factories, production units & workplaces built around the safety & health of its workers, Ferrari was voted the "Best Place to Work in Europe 2007".
Process
They are reliant heavily into R&D, innovation & staying at the cutting edge of technology. Therefore, their process is in a constant state of flux which is forever changing & adapting with what the environment around them demands.
Physical Evidence
Dealerships across the globe showcasing their cars along with merchandise offering the customer a lounge sort of experience rather than that of a showroom. This is done keeping in mind the lifestyle of their potential customers.
Also Read about Marketing Mix
Liked this post? Check out the complete series on Marketing Mix