Chipotle Mexican Grill is a publicly traded company of American origins. It is an eating joint for fast-food items and is associated with Food and Beverage industry. The main USP of this highly acclaimed brand is its use of organic and natural ingredients most importantly farm-raised meat in its food products. This chain of restaurants was founded in the year 1993 on July 13th by its founder Steve Ells. It faces competition from the following rival brands-
California Tortilla
Moe's Southwest Grill
Baja Fresh
Panchero's Mexican Grill
Qdoba Mexican Grill
Rubio's Coastal Grill
Taco Bell
About Chipotle Mexican Grill
Type: Fast casual restaurant chain
Industry: Food-service
Founded: July 13, 1993
Founder: Steve Ells
Headquarters: Newport Beach, California
Area served: United States, United Kingdom, Canada, Germany, and France
Key people: Brian Niccol Chairman and Chief Executive Officer
Number of employees: Over 104,958
Product in the Marketing Mix of Chipotle Mexican Grill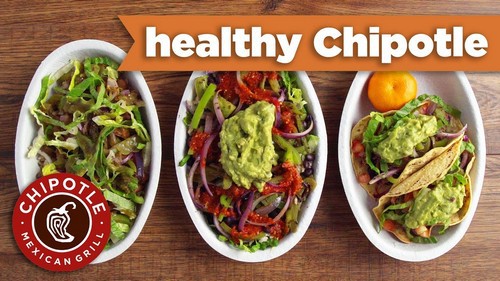 Chipotle Mexican Grill offers Mexican flavored food items in a sophisticated style to its customers. It has integrated fine dining with fast and casual items so as to offer a different and unique experience. The brand offers a limited menu of only six dishes but with lots of varieties and add-ons.
It has paid special attention to gaining optimum quality so that its customers are forced to visit its restaurants again and again. Chips along with dips, soft drinks and margaritas are offered along with the dishes. For toddlers, a special kids-menu is also on hand.
Chipotle Mexican Grill has its own website which offers a complete disclosure about the various ingredients used. Fresh ingredients are must in every outlet and are supplied by suppliers and farmers locally. Items included in the menu card of Chipotle Mexican Grill are as follows-
Crispy Corn Tacos- Three corn shells of crispy variety with a choice of salsa, meat, cheese
Burrito- It is flour tortilla with choices of meat, cheese, beans rice, salsa, sour cream
Burrito Bowl- Named so as it is served in a bowl and includes choices like meat, sour cream, veggies
Salad- It is chopped lettuce made with customers choice of meat and ingredients like salsa, beans, cream
Soft Flour Tacos- It consists of three tortillas of soft flour with a choice of romaine lettuce, sour cream, salsa, cheese
Kids Menu- Choose options in accordance with your preference for seasonal fruits, organic milk, juice, chips
Toppings and add-ons include
Romaine Lettuce
Guacamole
Fresh Tomato Salsa
Roasted Chilli-Corn Salsa
Sour Cream
Queso (chargeable)
Tomatillo Red-Chilli Salsa
Monterey Jack Cheese
Place in the Marketing Mix of Chipotle Mexican Grill
Chipotle Mexican Grill is an international chain of fast-food joints with its headquarter base at Denver in the United States. Initially, it catered to its customers in the United States but with time started its international expansion plans to include locations like Paris in France, Frankfurt in Germany, Toronto, Burnaby and Langley in Canada, London in the United Kingdom. The first restaurant was opened at Denver in Colorado and by the year 2017, the company had its outlets in nearly 2,250 locations.
Food can also be ordered from company website which has a store tracker option to help its customers on finding the stores near their area easily. The restaurants are classy with cozy seating arrangements and quick and efficient services. The ingredients are on display and the customers can watch the making of dishes.
Chipotle does not believe in the franchise system and all its outlets are owned by the company. The outlets are managed by efficient staffs which include 64,570 employees by the year 2017. It has a field team who keeps a close watch and work indirectly but closely within its restaurants. It also has a field support-team that includes regional directors, team directors, area managers, team leaders and apprentice team-leaders. When the company opens a new outlet it is the duty of the field team to hire and train a new general manager for the new restaurant. As the chain is corporate-owned its corporate office handles finding and selection of new locations for new outlets and providing funds for them.
Price in the Marketing Mix of Chipotle Mexican Grill
Chipotle Mexican Grill listed its revenues at 3.0 billion US$ and net income of 22.94 billion US$ at the end of the fiscal year 2016.  Organic ingredients of high quality are used by the outlets in its dishes and these results in prices being a bit higher than its rival brands. The dishes are priced in accordance with the ingredients used. Optional toppings are free-of-charge.
The company has adopted a premium pricing policy for its quality dishes. As it has been able to create a high-profile brand name for itself it does not worry too much about the pricing. Its customers belong to the middle and high section of society who can easily afford its prices. These customers are in look-out of tasty and quality products irrespective of high range.
These high prices lead to greater profit margins and better revenues.  Discounts on several dishes are offered to students so as to establish a larger customer base. The brand is certain of its loyal customers and hence has maintained its pricing policy irrespective of stiff competition from competitors in this field.
Promotions in the Marketing Mix of Chipotle Mexican Grill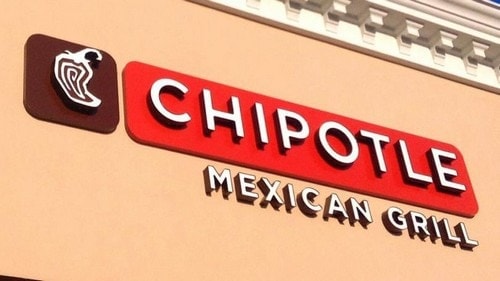 Chipotle Mexican Grill has carved a niche place for itself in the food industry and in the year 2011 was ranked as Best Mexican Fast-food chain by Consumer Reports. It has an apt tagline Food with Integrity which describes its values perfectly. The company has adopted an aggressive marketing strategy to lure in new customers.
It uses every advertising tool at its disposal to garner better brand visibility. Ad campaigns are displayed via newspapers, billboards, television and even radio. It also relies heavily on word-of-mouth publicity as the brand is certain of its high services and quality products.
The official website offers information about its dishes, ingredients used and its promotional activities to garner maximum customer interest. For fitness freaks, the website offers nutrition contents also. The brand also takes help of Social media portals like Facebook, Instagram, and YouTube. It sponsors teams in events like International cycling union and is official team-partner of Boston Bruins and Boston Celtics.
The brand also offers discounts to students who are able to show their id. Chipotle has also adopted below-the-line marketing policy and actively participates in fairs, student events and concerts. As part of their promotional activities, food trucks are sometimes sent out for serving free items.
Liked this post? Check out the complete series on Marketing Mix