ALDI is a private company of German origins. It is a discount chain associated with the retail industry.  ALDI was founded in the year 1913 as a store but was established as a part of the retail chain in the year 1946 by brothers Theo and Karl Albrecht.  ALDI has been legally separated into two separate groups since the year 1966. It is known as a reputable retailer who offers great quality and value for money. The company faces competition from following competitors
LIDL
Wal-Mart
Safeway
Kroger
About ALDI
Type: Supermarket chain
Industry: Retail
Founded: 1913
Founders: Karl and Theo Albrecht
Headquarters: Essen, Germany
Area served: Worldwide
Key people: Jason Hart, CEO of ALDI US
Number of employees: Over 250,000
Product in the Marketing mix of Aldi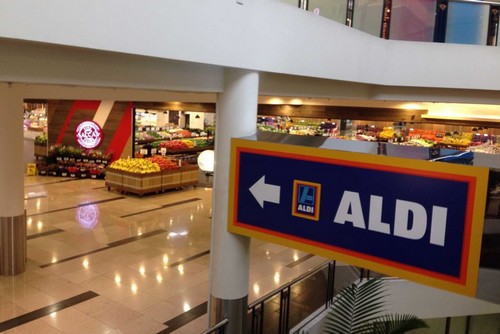 ALDI is a reputable brand name and is focussed on serving qualitative products to its customers. It takes special care so that quality of products is maintained. It offers the variety of food products with its in-house brands like Rich tea biscuits, Little Journey, Elevation, Simply Nature, Never Any, Specially Selected, Choco rice, Fit & Active and Priano. The company is so sure of the in-house brands that it guarantees to replace and refund the money if found unsatisfactory.  Aldi has a stock of nearly 1350 products with new items like
Friendly Farms Lowfat Kefir
Stonemill Salt-Free Seasonings
Friendly Farms Traditional Plain Whole Milk Greek Yogurt
High-quality baby products from brands like Little Journey include
Wipes, diapers, and wash
Formula
Snacks & baby pouches
Fresh Meats
Poultry
Pork
USDA choice beef and more
Black Angus meat
Weekly fresh meat offers
Fresh fish
Fresh Tilapia with garlic herb
Fresh Atlantic salmon with Mediterranean herb
Fresh Atlantic salmon side
Fresh Atlantic salmon
Fresh Tilapia fillets
Fresh produce in ALDI stores is a huge hit and include
Vegetables
Fruits
Organic and locally grown produce
Seasonal produce like carrots
Wines
Sparkling wines
Rose wines
White wines
Red wines
Beer-
Imported Beers
Premium Beers
Home Goods-
Camping gear from Adventuridge brand
Durable and stylish furniture from SOHL Furniture
Bike accessories from Bikemate
Auto accessories from Auto XS
Dental products from brand Dentiguard
Apparel from Crane brand
Home solutions from Easy Home
Household products from Huntington Home
Kitchen accessories and cookware from Crofton
Children's apparel from L&D
Grilling accessories and barbecue items from Range Master
Sophisticated men's clothing from Royal Class
Stylish and comfortable women's apparel from Serra
Place in the Marketing mix of Aldi
ALDI is a chain of supermarkets spread over several parts of the globe. It has nearly ten thousand, three hundred and sixty-six outlets in twenty countries like United States, United Kingdom, Switzerland, Spain, Slovenia, Portugal, Poland, Netherlands, Luxembourg, Italy, Ireland, Hungary, Germany, France, Denmark, China, Belgium, Austria and Australia. ALDI was separated into two groups in the year 1960 with Essen as the headquarters for Aldi Nord and Mulheim for Aldi Sud.
ALDI is often described as a no-frills outlet that displays products at discounted price. It keeps its layouts simple so as to cut down its costs. ALDI outlets are opened after considering several facts. Its focus is on locations with good visibility with a minimum population count of 30,000 people. Accessibility is an important factor and hence people should be able to reach the stores easily and comfortably especially in public transports. The company ensures availability of adequate parking spaces so that customers are not harassed.
Price in the Marketing mix of Aldi
The consumer market is very competitive with customers having a greater choice. Aldi inquires and identifies the needs and wants of its consumers and then takes appropriate steps to meet those wants and demands via suitable pricing strategies.  It is determined to offer products, especially of regular usage, at low rates without compromising its quality so as to maintain customer loyalty. Target customers of the company are lower middle class and middle-class section of society and it has taken this aspect in mind while setting its pricing policies.
The company faces stiff competition from several rival brands and has kept its product prices marginally lower than its competitors. It has adopted a competitive pricing policy that helps to sell its products at lower rates than its rival companies. ALDI buys in bulk and this gives it an added leverage in negotiating best possible prices. It then passes on this monetary advantage to its customers by offering lowest prices for quality products. This helps in creating better volumes and results in generating greater revenues.
Promotions in the Marketing mix of Aldi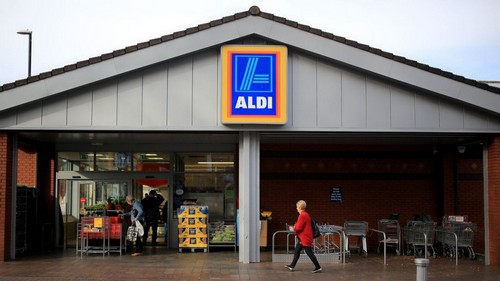 ALDI is an international brand and in order to maintain its impact on the global arena, it uses numerous methods of communications with its customers. It believes in initiating and generating interest so as to lead the customers to its outlets. ALDI has adopted both above-the-line and below-the-line marketing strategies to lure in its customers with the focus on campaigns like Swap & Save and Like Brands.
In order to improve brand recognition, it has started targeting mass audiences. It's Like Brand campaign focussed on a particular product while keeping a similar product from the rival brand as its benchmark. Its slogan Like Brands Only Cheaper reinforced the message that the company was offering the quality product at lower prices.
Humorous campaigns helped in building an emotional connection with its audiences. These were shown via television channels and radio. Printed leaflets were circulated within its outlets and in surrounding areas to reinforce Like Brands campaign. Ads were posted in magazines, billboards, newspapers and via in-store posters. Seasonal offers, discounts are an integral part of its promotional activities to lure in new and maintain customer loyalty.
The company has taken help of social media platforms like Twitter and Facebook to open two-way communication with its consumers. ALDI interacts via these mediums and encourages customer participation to create better brand visibility. It uses direct e-mails to promote its seasonal offers. The company has an official website that features its promotional messages like new campaigns as well as additional contents like weekly offers, recipes and new additions in its stores. In the year 2012, Best Supermarket was awarded to ALDI and its Christmas pudding was acknowledged as a bargain during taste test in Good Housekeeping Magazine.
Liked this post? Check out the complete series on Marketing Mix