Milky Way is a brand of its parent company Mars Incorporated. It is associated with food industry and deals in manufacturing and marketing of candy bars. Milky Way was created in year 1923 and was introduced in national market in year 1924. It has been a favourite of chocolate lovers since its inception and has gained immense popularity. It faces competition from several brands and some of its competitors are as follows
About Milky Way
Type: Confectionery bar
Industry: Food and beverage
Founded: 1923
Founders: Frank C. Mars and Ethel Mars
Headquarters: McLean, Virginia, United States
Area served: Worldwide
Current CEO: Grant F. Reid
Number of employees: Over 77,000
Product in the Marketing Mix Of Milky Way :
Milky Way is a candy bar covered in chocolate. It is manufactured in several versions for different countries. For America it is made from chocolate-malt nougat with caramel topping and milk chocolate covering. Milky Bar does not have a caramel topping for European version and instead includes a lighter nougat center.
Its global version is quite similar to 3 Musketeers chocolate bar. Milky Way offers a diversified range of Milky Way in various pack sizes that has its nutritional content printed on the packaging because the company believes in clarity and promoting healthy lifestyle.  Some of its popular products are as follows-
Milky Way Original Single-21.9g
Milky Way Twin- 43.8g
Milky Way Multipack- 6*21.9g
Milky Way – A little bit of- 12*21.9g
Milky Way Original Fun Size
Milky Way Crispy Rolls Single-25g
Milky Way Crispy Rolls 6pk-6*25g
Milky Way Magic Stars Single- 33g
Milky Way Original Minis
Milky Way Midnight single
Milky Way Caramel Apple Minis-11.50oz
Milky Way Midnight Minis-8.0oz
Milky Way Unwrapped Simply Caramel Bites Stand Up Pouch-7oz
Milky Way Unwrapped Simply Caramel Bites Sharing Size-2.83oz
Milky Way Simply Caramel Single
Milky Way Simply Caramel Fun Size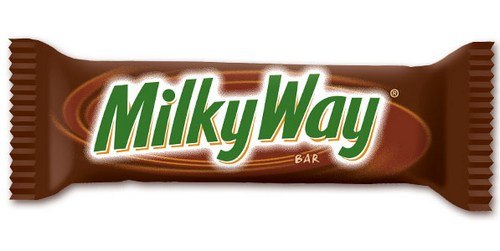 Place in the Marketing Mix Of Milky Way :
Milky Way is an American confectionery brand that has spread its product presence to several global countries like Germany, Australia, India, Canada, Japan, Indonesia, Malaysia, United Kingdom, Netherlands, Poland, Ireland, Belgium, Russia and France. It was manufactured for the first time at Minneapolis in Minnesota and then marketed at a national level in domestic market of United the States.
Mars has several manufacturing facilities for Milky Way in United States and other countries. It has a strong distribution network in international market that the includes services of retailers and wholesalers so as to reach consumers via grocery stores, vending machines, convenience stores, pharmacy, department stores, malls, discount stores, supermarkets and hypermarkets.
Price in the Marketing Mix Of Milky Way :
Milky Way is a flagship brand of Mars and has targeted chocolate lovers of all age-group as its target customer. It has been projected as low-cost indulgence by its manufacturers. Milky Way has adopted a reasonable and affordable pricing policy for its all-time favourite chocolate bar. It has kept product prices inexpensive so that a customer can easily make a purchase without undue monetary concerns.
It believes that pocket friendly prices will ultimately result in larger sales volume and greater revenues. Milky Way has also adopted promotional pricing policy and tends to offer incentives to its customers so as to increase its customer base and sales figures.
Promotion in the Marketing Mix Of Milky Way :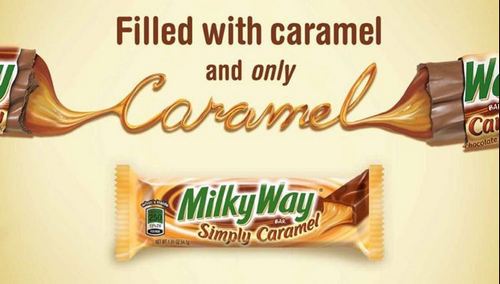 Milky Way has adopted several marketing plans to increase its brand awareness in consumer market. It has launched entertaining commercials with humorous angle and these are shown in popular television channels, newspapers, magazines and billboards. Mars has taken help of social media platform to market Milky Way on an international level. Its advertisements are shown via YouTube, Twitter and Facebook.
Regular updates are uploaded by the company on its website with information on its products, offers, history and other related information. Milky Way has also roped in famous personalities to increase its visibility and cash in popularity of star power. Buster Keaton appeared in its commercials displayed on billboards in year 1961. Brand has been associated with several popular taglines like The Sweet you can eat between meals; Comfort in every bar; Life's better the Milky Way and At work, rest and play, you get three tastes in a Milky Way.
Liked this post? Check out the complete series on Marketing Mix