Fiama Di Wills is a subsidiary brand of its parent company ITC Limited. It is of Indian Origins and was launched in the consumer market in the year 2007. The brand was a result of intensive research of four years by R&D department of its parent company. It is associated with FMCG industry and is a personal-care brand dealing in skincare and haircare products.  Some of its competitors are as follows-
About Fiama Di Wills
Type: Personal care brand
Industry: Consumer goods
Founded: 2007
Founder: ITC Limited
Headquarters: Kolkata, India
Area served: India
Number of employees: Over 1000
Product in the Marketing Mix Of Fiama Di Wills :
Fiama Di Wills has a diversified range of products that is a combination of science and nature.  It provides gentle care with effective results.
The company has targeted both males and females as its customers and its products are for both of them. Product kit includes haircare and skincare products like shower gel, bathing bars, conditioner and shampoos.  Its new Haircare regime includes restoring systems and nut oils and products are
Anti Hair Fall
Total Damage Control
Color Damage Repair.
Some of the variants in product kit of Fiama Di Wills are as follows-
Fiama Di Wills Shimmering Diamond
Fiama Di Wills Men Refreshing Pulse Shower Gel
Fiama Di Wills Aqua Balance Shampoo
Fiama Di Wills Ravishing Ruby
Fiama Di Wills Everyday Mild Shampoo
Fiama Di Wills Double Moisturizer Gel Bathing Bar
Fiama Di Wills Volume Boost Shampoo
Fiama Di Wills La Fantasia Bathing Bar
Fiama Di Wills Shine and Style Shampoo
Fiama Di Wills Silky Strong Shampoo
Fiama Di Wills Blackcurrant and Bearberry Shower Gel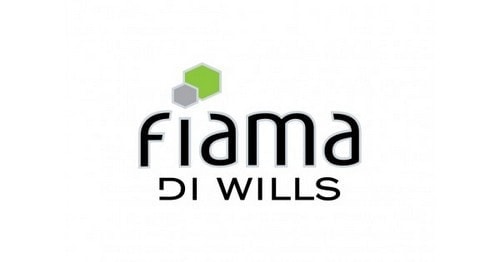 Place in the Marketing Mix Of Fiama Di Wills :
Fiama Di Wills is a vital brand from ITC kitty and it has been able to use the distribution network of its parent company to market its products far and wide. The network includes a traditional channel of wholesalers and from them to retailers and lastly to consumers through several retail outlets and stores.  ITC has adopted a Go-To-Market strategy for its brand Fiama Di Wills.
It has a presence in most of the premium outlets of metro cities and is also spread to small shops in rural India. The company uses containers and trucks for long-distance transportation and tempos for small-distance hauls. Its products are easily available in corner shops, convenient shops, superstores, malls, discount stores and hypermarkets.
Price in the Marketing Mix Of Fiama Di Wills :
Fiama Di Wills has been projected as a premium brand with qualitative products. The company has decided to adopt a mid-premium pricing policy for its products as it wants to create larger sales volume. In order to compete successfully with its competitors, it cannot afford to keep premium prices for products and hence has decided to cut down its profits in favour of larger volumes by adopting a value-based pricing policy. To penetrate consumer market fully brand has launched small sachets of economic prices. Fiama Di Wills has decided to keep its prices affordable and reasonable so that it is easy for customers to buy its products.
Promotions in the Marketing Mix Of Fiama Di Wills :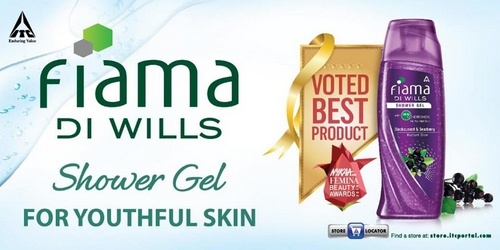 Fiama Di Wills has adopted an intensive marketing strategy of Push and Pull to create brand awareness.  Commercials are shown between popular television shows to create maximum awareness. The company has utilised various tools for promotions like free samples, demo campaigning, rural campaigns and several events and sponsorship deals.
It has also taken help of celebrities to market its products. Indian film star Deepika Padukone has been endorsing this brand from its inception and later Sapna Bhavana's; a professional hairstylist also became associated with it. The brand has organised several workshops for hair & care called Tress Talk and in the year 2010, it made a deal with Disney India for creating limited-edition packs to be sold along Hanna Montana accessories.
It was also the sponsor of "Wills Lifestyle Fashion Week" in the year 2010. Fiama Di Wills has been the recipient of several awards and its "Transparent Gel Bathing Bar" received "Product of Year trophy" in the year 2010. Fiama Di Wills has created attractive packaging for its products by using transparent bottles to make them more attractive.
Liked this post? Check out the complete series on Marketing Mix