The Chanel marketing mix four Ps have created a comprehensive framework so that it can target elite customers and gain a competitive advantage in the fashion industry. The purpose of the Chanel marketing strategy and analysis is to focus on Chanel products as well as its product line and product quality, Chanel boutiques, the premium pricing strategy, advertising, brand ambassadors and Chanel promotion.
Chanel is a luxury brand that sells high fashion clothes and haute couture like the little black dress to the target audience. The marketing strategies of the Coco Chanel brand have aligned with its business goals and purpose to increase brand loyalty and boost brand equity in the market.
Introduction of Chanel
# Chanel
Origin Country: France
Founder: Gabrielle Chanel popularly known as Coco Chanel
Founded: 1909
Headquarters: Neuilly-sur-Seine, France
Employees in 2023: 28,500
Annual Revenue in 2023: 15.639 billion USD
Net Income in 2023: 4.0 billion USD
Brand Value in 2023: 21.2 billion USD
Company E-commerce Site: chanel.com
The French luxury brand Chanel is one of the most popular fashion houses in the world. Founded by Gabrielle Chanel popularly known as Coco Chanel, the company is known for luxury goods, ready-to-wear, Haute Couture and accessories.
The premium pricing luxury brand is renowned for Chanel Suit and No 5 Perfume. It was the first of its kind to bring a revolution in the industry by replacing the usual corseted and structured silhouettes with functional and comfortable clothes that were still flattering to the female form.
History of the Luxury Brand Chanel
Gabrielle Chanel opened a millinery shop in 1909 and this was the beginning of her journey towards fame and recognition in the fashion industry. By 2013 she was selling sports clothes with practical designs for women and during World War I, the clothes for sale included flannel Blazers, long sweaters made from jersey fabric, sailor blouses and skirt and jacket suits.
Coco Chanel used raw materials like jersey fabric because of its fall and elegance. By 1915 she had opened the first haute couture and her jersey-fabric clothes became famous all over France. Harper's Bazaar magazine in 1915 reported on the success of Coco Chanel's elegant and comfortable clothes made from quality raw materials.
The Woolen Chanel Suit and No. 5 perfume became the hallmark of the luxury brand. In an interview with Harper's Bazaar high-end fashion magazine, Coco Chanel said that "Design Simplicity is the Keynote of all True Elegance". She believed that fashion changes but not simplicity and style.
With time the company has established itself as one of the best luxury brands in the world that designs and manufactures fragrances, perfumes, skincare, make-up, watches, jewellery and wine.
Target Audience: Chanel Marketing Mix (four Ps)
Chanel is a luxury brand that levies a premium pricing strategy on all Chanel products. The target audience of the company is the elite customers which include the upper class, celebrities, actors, fashionistas and royalties who do not look at the price tag before buying a Chanel luxury product.
The Chanel marketing strategy makes sure that the brand Coco Chanel has the highest brand equity and visibility in the market as it will lead to brand loyalty from the customers. Chanel caters to high-end customers who consider a Chanel product as an elevation in their social status.
Chanel Marketing Strategy & Marketing Mix (four Ps) of Luxury Brand Chanel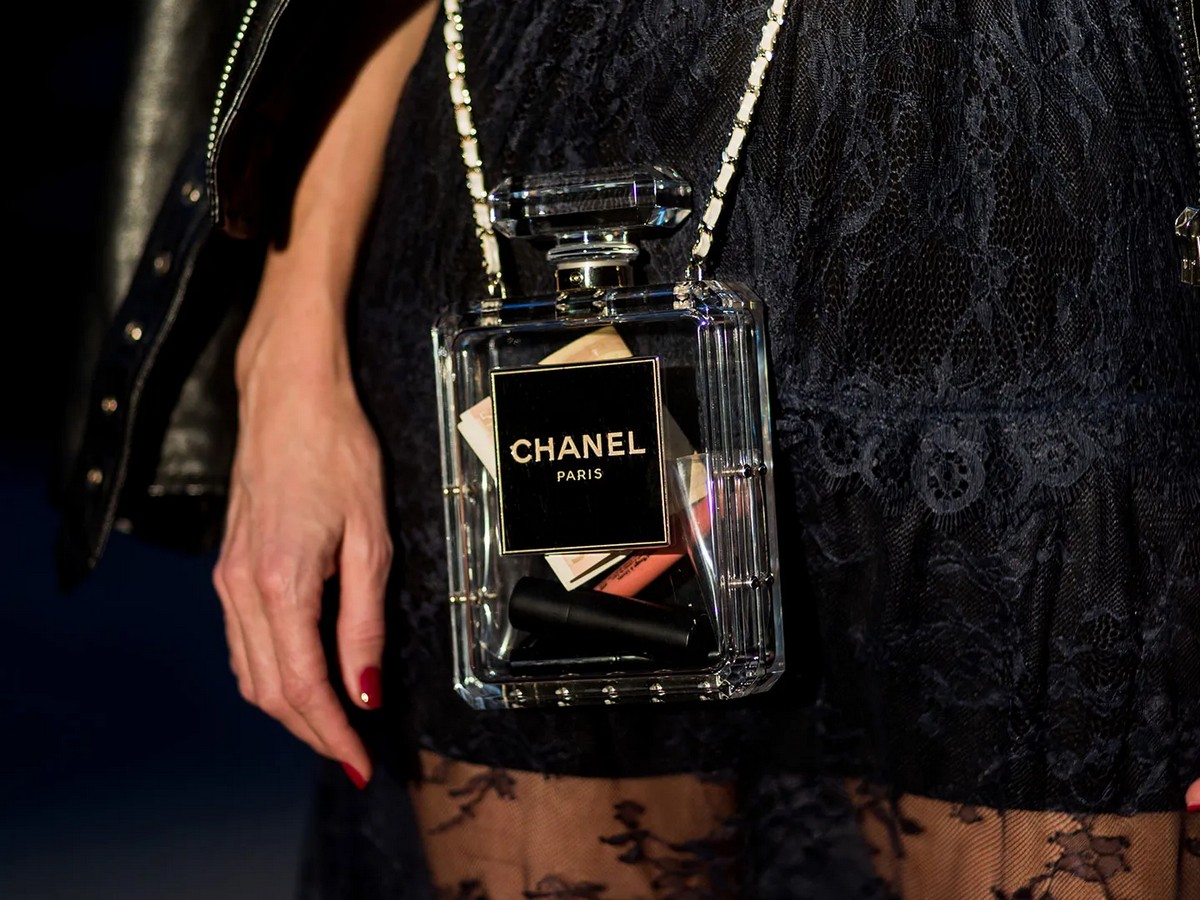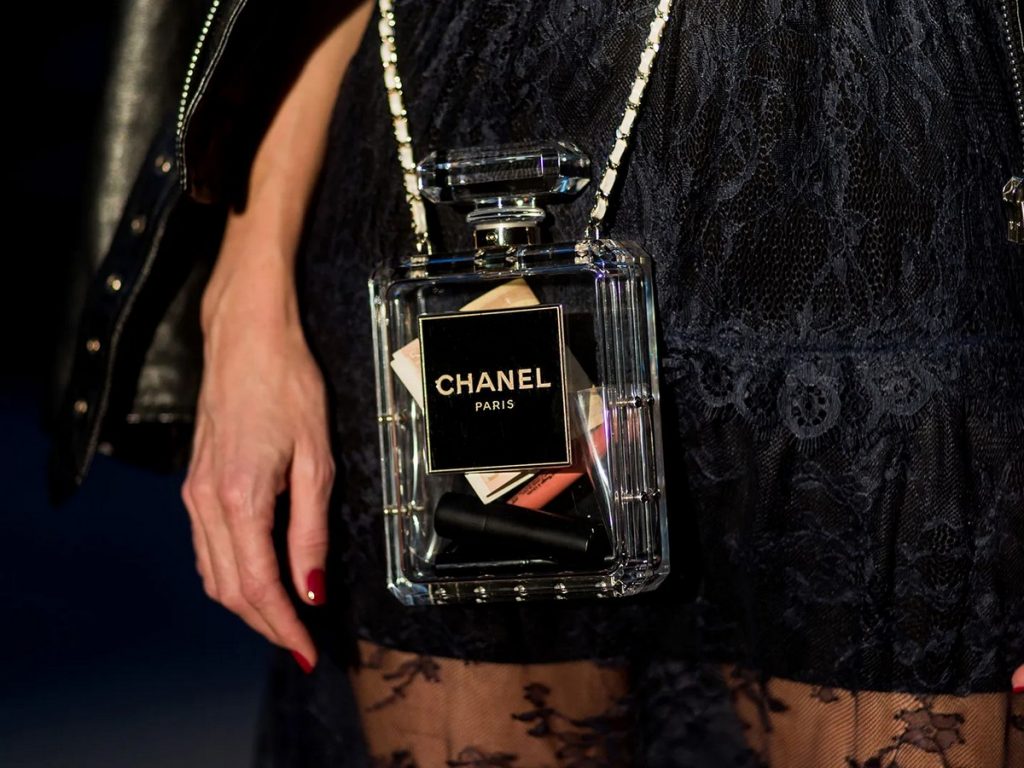 The Chanel marketing strategy focuses on the marketing mix elements like the Chanel luxury product line, product quality, the premium pricing strategy, place strategies, advertising and Chanel promotion. The luxury brand places ads in premium fashion magazines like Vogue, Marie Claire, Elle etc. to maintain customer loyalty and boost brand equity.
Chanel offers quality products with a focus on comfort, elegance, style and value. Chanel products remain as popular as before and have easily survived the various fashion changes that the industry has gone through. If a customer has a Chanel product from before it can be worn even today and this is the luxury brand's USP.
The strategies adopted by the luxury brand have helped it to survive and flourish in the fashion industry and gain a competitive advantage over rival brands like Gucci, Prada and Louis Vuitton in the market. Chanel enjoys immense brand loyalty and this is why celebrities and Hollywood actors like Nicole Kidman and Marilyn Monroe wore Chanel products.
Chanel Product Strategy: Chanel Marketing Strategy & Marketing Mix
The Chanel marketing strategy and marketing mix considers product line, luxury products and product quality because of quality raw materials, haute couture and luxury fashion accessories and then creates a product analysis that will help the brand to achieve desired objectives.
The target audience of Coco Chanel products is high-end customers who want to boost their social status with fashionable clothes. Price does not matter to them but the brand name does. This is why the product strategy of the Chanel product line promotes quality, style, value and premium pricing.
The company of Coco Chanel does not believe in mass production instead offers limited-edition clothes that become quite a craze in the fashion world. The brand has hired craftsmen who are skilled at their job and can create beautiful designs by hand, especially fine jewellery and fashion clothes.
Coco Chanel is known to promote product innovations that had a direct impact on fashion and how women wore clothes from then onwards. The leading fashion house in the world is a luxury premium brand and has created viable strategies that will keep its customer base strong as ever.
Chanel Products in the Chanel Marketing Strategy
The Chanel marketing strategy focuses on its product line and quality goods. The company of Coco Chanel designs and manufactures premium luxury products, leather goods, haute couture, ready-to-wear for women, perfume, watches, skin care products, jewellery, fragrances and fashion accessories. The brand also licenses its branding and name for eyewear to Luxottica.
The company of Coco Chanel was one of the first luxury brands to design and style functional garments that women could wear at work and still find comfortable and flattering. Chanel caters to women audiences and has created its product line keeping their tastes in mind. The most popular products from the company are the little black dress, the Chanel suit and the No.5 perfume.
Chanel offers a product line of cologne, perfume and fragrances for men which are equally popular in the fashion world.
The product category in the Chanel marketing strategy and marketing mix includes
Haute Couture
The Haute Couture 2023 created by Virginie Viard has exquisite light embroideries. It reflects the apartment of Coco Chanel at 31 rue Cambon.
Fashion
Fashion in the Chanel marketing strategy includes ready-to-wear, shoes, handbags, costume jewellery, and small leather goods. The Spring Summer Collection 2023 has pastel tweeds, deconstructed prints and sheer textures.
LAMBSKIN & GOLD-TONE METAL CLUTCH WITH CHAIN
BELT BAGS
CORDUROY IVORY LOAFERS
High Jewellery
The Chanel fine jewellery collection includes timeless pieces that showcase pure lines and a sense of eternity. Each piece is made by hand and embodies traditional flair and design.
Fine Jewellery
Fine jewellery in the Chanel marketing strategy includes rings, earrings, bracelets and necklaces etc. Some of the renowned collections include COCO CRUSH COLLECTION, N 5, RUBAN and BAROQUE etc.
COCO CRUSH NECKLACE – WHITE GOLD
COCO BRACELET – DIAMOND
COCO CRUSH RING – BEIGE GOLD
Watches
Watches in the Chanel marketing strategy include collections like J12, PREMIERE, CODE COCO and BOYFRIEND.
PREMIERE EDITION ORIGINALE
J12 DIAMOND BEZEL WATCH CALIBER 12.1
BOYFRIEND WATCH
Eyewear
Eyewear in the Chanel marketing strategy includes both sunglasses and eyeglasses
BUTTERFLY SUNGLASSES
PILOT EYEGLASSES
CAT EYE EYEGLASSES
Fragrance
The fragrance segment in the Chanel marketing strategy includes COCO MADEMOISELLE, CHANCE, COCO, COCO NOIR and ALLURE etc. for women and EGOISTE, ANTAEUS and ALLURE HOME SPORT etc. for men.
BLEU DE CHANEL – MEN
ALLURE HOMME
COCO NOIR – WOMEN
Perfume
The perfume in the Chanel marketing strategy includes
COCO MADEMOISELLE – EAU DE PARFUM INTENSE SPRAY
CHANCE EAU TENDRE – EAU DE PARFUM SPRAY
Make-up
Make-up in the Chanel marketing strategy includes foundation, lipstick, eyeliner, bronzer, primer, concealer, blush, and powder etc.
LES BEIGES
STYLO YEUX WATERPROOF EYELINER
ROUGE ALLURE VELVET LIPSTICK
Skincare
Skincare in the Chanel marketing strategy includes serums, oils, mists, moisturizers, cleansers, masks and sun protection etc.
LA MOUSSE – ANTI-POLLUTION CLEANSING CREAM-TO-FOAM
DEMAQUILLANT YEUX INTENSE – EYE MAKEUP REMOVER
HYDRA BEAUTY MICRO CRÈME – FORTIFYING REPLENISHING HYDRATION
Wines
The company owns the famous wineries St.Supery Estate Vineyards & Winery, Chateau Canon and Chateau Rauzan-Segla.
Place: Chanel Marketing Strategy & Marketing Mix (four Ps)
The journey of one of the prominent luxury brands started from a millinery shop and with time expanded to more than 500+ stores across several cities all over the world. The company caters to the high-class segment of society and has opened its outlets in posh locations where the elite class can easily visit the Chanel boutiques and purchase the desired items.
As it is one of the most popular luxury brands of its time the company has ensured classy store layouts with chic ambience. The stores have hired professionals to deal with the customers on a one-to-one basis. Even the elite customers have to take a prior appointment for viewing the brand products.
Place and Distribution Strategy of Coco Chanel's Marketing Mix
The place and distribution strategy in the Chanel marketing strategy includes selling products via its own stores.
The distribution channel includes
Chanel Boutiques
The company sells its products only through company-owned Chanel boutiques that have classy store layouts to impress high-end customers.
Department Stores
The company outlets are found in big department stores in cities like Amsterdam, Tokyo, Sydney, New York and Dubai etc. Chanel cosmetics are available at department stores like Saks Fifth Avenue, David Jones and Harrods and its store boutique.
Company Outlets
The company has opened its outlets in airports, luxury malls and the lobbies of seven-star and five-star luxury hotels as it caters to the high-end target audience who stay at such hotels.
Online Stores
The brand can't open outlets all over the world hence the company sells its products through its website and online store. Customers can purchase any product like the little black dress or a perfume with a few clicks.
After-Sales-Service
Chanel is a premium brand that sells high-end products to its customers. The brand offers after-sales service to all its customers so that they do not have to look for other companies for it. Prominent services include repairing, cleaning and credible packaging that will last for years without damaging the product.
Pricing Strategies: Marketing Mix of Coco Chanel
Chanel is a luxury brand renowned for premium products. The company of Coco Chanel faces stiff competition from rival luxury brands like Armani, Gucci, Prada and Louis Vuitton still it has maintained its premium pricing because that is what differentiates the company from other luxury brands in the industry.
From the time of its inception, the company has been catering to the needs of the fashion-conscious high-class section of society. The luxury brand does not advocate lower prices of its products because its target audience is the high-end rich customers who want premium pricing quality clothes and related items and not low-price goods which they consider common and cheap.
The pricing strategies in Chanel's marketing mix are justified because the company uses the finest quality raw materials that are rare and expensive. The clothes are made by hand and not mass-produced. The final products that come after such deliberations are exquisite. Moreover, the loyal customer base of the company is willing to shed the additional amount without any regrets. Customer loyalty for the brand is very high and it is reflected in the sales figures which manage to generate higher profits a year after year.
Price in the Chanel Marketing Strategy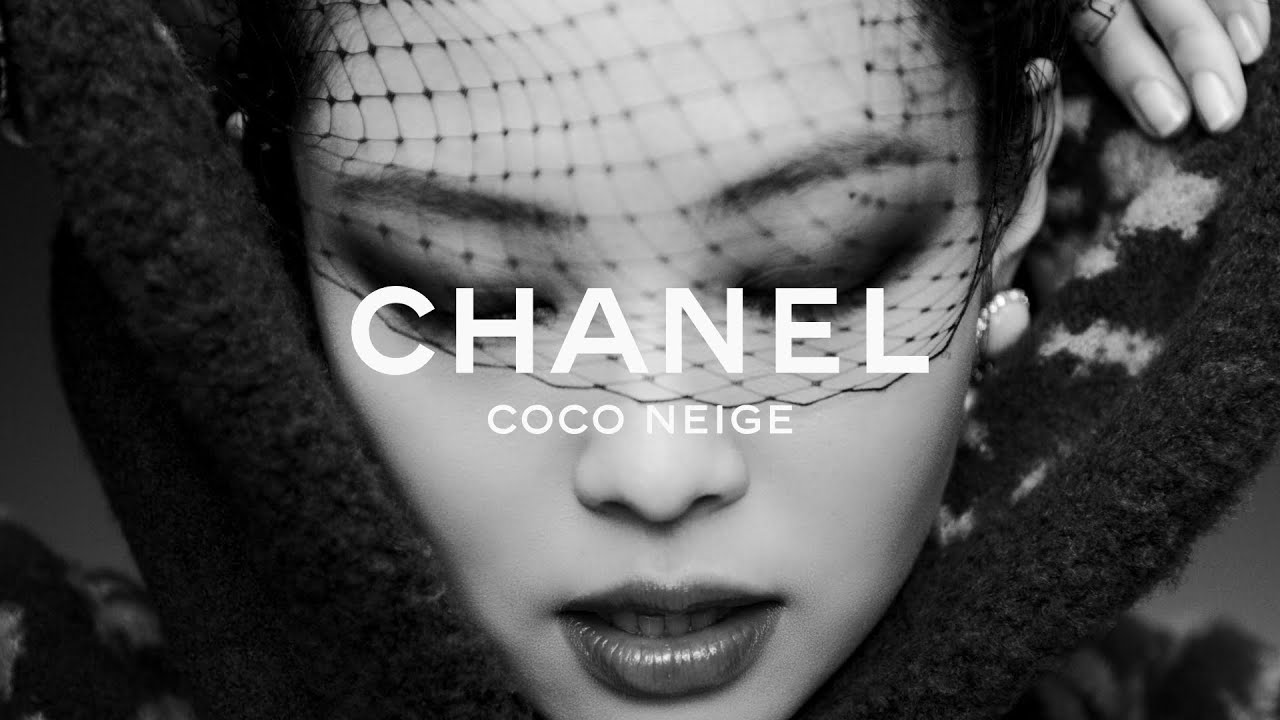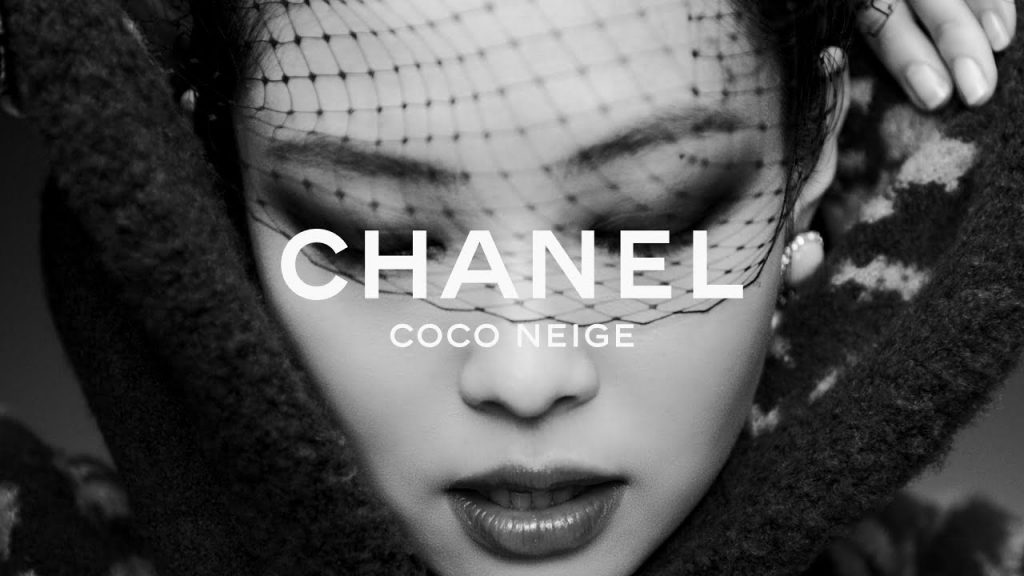 The Chanel marketing strategy has adopted a premium pricing strategy for its high-end products. The price is based on product categories and the premium pricing strategies are further divided on the quality of the product and its craftsmanship.
For instance, Haute Couture is the most highly-priced segment of the company and the premium pricing range varies from $10,000 – $60,000 and sometimes goes beyond the range of $100,000. The ready-to-wear segment is the least expensive although the brand has adopted premium pricing for this category as well.
The premium pricing has helped the brand in generating solid sales and earning higher profits as customer loyalty for the Coco Chanel brand and its products like fashion, perfume and fine jewellery remains as high as ever.
Promotions: Chanel Marketing Strategies
The Chanel promotional strategy is one of its kind as the brand depends heavily on mouth publicity and customer loyalty. The target audience of the premium brand is women and that too elite and upper-class women. The promotions strategy of the company includes key tools like advertising through high-end fashion magazines, brand ambassadors, social media, celebrities, Hollywood actors and billboards.
The Chanel marketing strategy puts a lot of effort into advertising and promotions. Its promotion tools include
Print Media
The brand does not believe in advertising through television or radio but favours print media promotions. It places ads in high-end fashion magazines like Marie Claire. Elle and Vogue with a lot of influence on the upper-class or high society. Publishing promotion ads in such magazines has proved highly beneficial for the company.
Point-of-Sale Marketing
The renowned brand faces competition from several rival brands. As its product prices are also high it has to create a strong promotion policy that will help to achieve a competitive advantage in the fashion industry. The brand does not believe in hard selling instead prefers subtle marketing and promotion. This is why the brand puts a lot of focus and effort into point-of-sale marketing. The classic ambience and creative usage of mannequins in the boutiques have proved apt promotion tools for the brand
Social Media
Social media has proved quite an effective promotion tool for the renowned brand. As it is not a fan of hard selling the company utilizes social media platforms for subtle advertising. Content is shared on various social media pages and platforms to create a strong bond with the target customers.
Brand Ambassadors and Celebrities
For the Chanel Spring-Summer 2023 Ready-to-Wear Collection, the luxury brand has released pictures of house ambassador Kristen Stewart in different clothes in a black and white scenic Paris backdrop. The company has been using celebrities, supermodels and actors like Marilyn Monroe, Keira Knightly, Vanessa Paradis and Nicole Kidman for brand promotion for a long time.
Digital Campaigns – Notable Digital Marketing Campaigns
The One That I want
The ad campaign for No 5 "The One That I Want" was a hit with the masses because of memorable music.
Every Woman Alive Loves Chanel No. 5
Model Suzy Parker modelled for the ad shot "Every Woman Alive Loves Chanel No. 5" by Richard Avedon. She portrayed the vibrant upper-class woman ahead of her time.
key Takeaways from the Chanel Marketing Mix & Marketing Strategy
The key takeaways from the Chanel marketing mix (four Ps) and marketing strategy are-
Analysis of the 4Ps so that the company can create effective strategies
Keeping the customer happy with value-added products
Focus on product innovation and quality
Promote the brand and its products through an effective promotion policy
Liked this post? Check out the complete series on Marketing Mix