PETRONAS is a short form of Petroliam Nasional Berhad. PETRONAS is a Malaysian National Oil Company founded on 17th August 1974. PETRONAS is headquartered in Kuala Lumpur. PETRONAS is more like an enterprise that follows all the paradigms developed by the government but is a private company.
With business in 35 countries and 19 subsidiaries, PETRONAS generates revenue of 100.744 Billion USD. Financial Times recently identified PETRONAS as one of the seven sisters that manipulate and runs the international gas and oil market.
British Petroleum, Total and Royal Dutch Shell are the top competitors of PETRONAS in the international market.
About Petronas
Type: Oil and gas company
Industry: Energy
Founded: 1974
Founder: Tun Abdul Razak Hussein
Headquarters: Kuala Lumpur, Malaysia
Area served: Worldwide
Key people: Tan Sri Mohd Bakke Salleh (Chairman) and Tengku Muhammad Taufik (CEO)
Number of employees: 47,669
Products in the marketing mix of PETRONAS
PETRONAS is a group of oil and gas companies that come together to form an alliance and operate in more than 35 countries. With 19 subsidiaries and 54 alliances, PETRONAS is catering to millions of people. The world recognises PETRONAS as an important oil and gas partner. The industry is thriving and PETRONAS is growing with the growing need.
Here's all that it deals in with
Individual needs of fuel and gas
Fuel support for enterprises and industries
Petrol and diesel for individual consumers
Gas for public and domestic use
PETRONAS happens to be Asia's one of the most profitable companies because it caters to a wider section of the audience. The world has always been looking forward to companies that could cater to industries and domestic with equal enthusiasm and with PETRONAS people get what they have been wishing for a long time.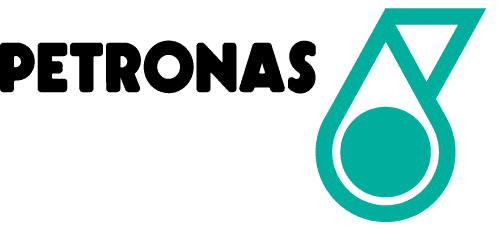 Places in the marketing mix of PETRONAS
With the headquarters in Malaysia, PETRONAS has a better hold over the Asian oil and gas market. With an impressive number of an alliance in Asian countries, PETRONAS is growing big and is also included among the most profitable companies here. The growth of PETRONAS in Europe countries is also acquiring speed, sooner or later, BP and other competitors will have to re-consider their business development strategy to tackle the impressive growth of PETRONAS.
British Petroleum is the biggest competition for PETRONAS in the European region. By managing oil prices and building secure links PETRONAS can actually overtake the European market from BP and make a mark.
With successful operations in more than 35 countries, PETRONAS is growing stronger on the daily basis. The fact that PETRONAS caters to Domestic users and Industrial clients with equal enthusiasm are the reason of huge success.
Pricing in the marketing mix of PETRONAS
In the petroleum sector, pricing depends on upon a lot of external factors like cost of mining, currency in which the transaction is made and other factors like an economy of a country. A lot of countries tend to add a lot of taxes on oil and gases to strengthen their economy. Today countries in Asia are enjoying access to cheaper oil and gases because of a huge decrease in the prices at international level.
Pricing is generally monitored by the government, which includes factors like benefiting oil companies, which suffer due to sudden increase and a decrease in pricing at international level. Governments of almost every country work in accordance with these companies and tend to help them cope up with sudden fluctuation in pricing by providing compensation or subsidy.
Promotions in the marketing mix of PETRONAS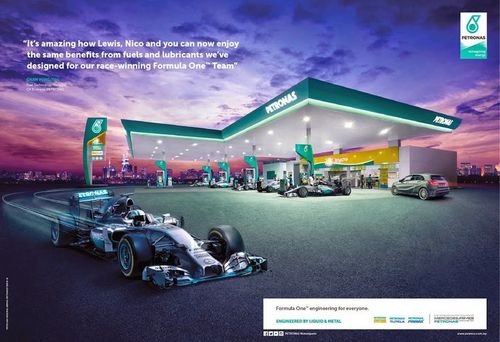 Being an enterprise that deals directly with government and other enterprises, PETRONAS hardly requires any promotion. It is a requirement of the contemporary world that runs on oils and gases that save these enterprises a lot of money in advertisement.
The need of petrol and gases coaxes people to visit the gas station on almost daily basis. Such industries hardly require paid promotions or marketing campaigns. The governments support these companies by forming alliances and acquiring subsidiaries to regulate gas and oil availability across the country.
PETRONAS is a Malaysian enterprise with its market share in each and every corner of Asian without spending any money in promotion and marketing is a proof how useful oil and gas is important for the contemporary world.
Liked this post? Check out the complete series on Marketing Mix