Bank of America is a multinational company dealing in financial services and banking. It is a public company of American origin that has its headquarters in North Carolina in United States. Bank was founded in year 1904 by Amadeo Giannini and has become second-largest in USA in terms of assets. In year 2010 it was listed by Forbes as third-biggest corporation in worldwide market. Its main competitors are as follows-
Wells Fargo
JP Morgan Chase
Citigroup
Bank of America is an established financial institution that serves governments, corporations, business and individuals with best of their capabilities through a varied range of services and products. It serves a global market and its clients are based domestically and internationally.
About Bank of America
Type: Multinational Bank
Industry: Financial services
Founded: October 17, 1904
Founder: Amadeo Giannini
Headquarters: United States
Area served: Worldwide
Key people: Brian Moynihan (Chairman) and Brian Moynihan (CEO)
Number of employees: 234,000
Product in the Marketing mix of Bank of America
Bank of America offers brokerage products and banking because of its acquisition of Merrill Lynch. It has introduced saving programs like Keep the Change and Add it Up and they have become quite popular with consumers. It has a Real-Estate consumer services segment that provides real-estate products to customers like home-equity loans, lines of credit and refinancing. Product portfolio of Bank of America consists of following-
Consumer banking provides services of financial nature to business houses and individuals.
Wealth Management
Credit Cards
Private Equity
Private Banking
Mortgage Loans
Investment Banking
Insurance and Finance
Corporate Banking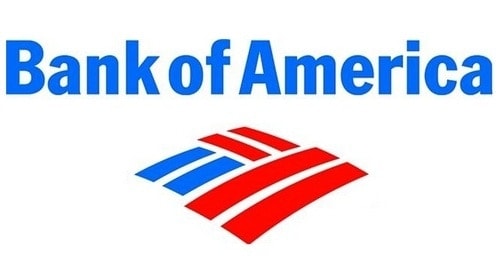 Place in the Marketing mix of Bank of America
Bank of America provides its customers various services and products through operations in nearly 16,300 ATMs, 5,100 centres for banking, mobile banking, online platform and call centres. It operates in all the states of United States although it does not maintain personal retail branches everywhere. Bank of America has nearly 285,000 employees around the world and serves its customers in nearly one hundred and fifty countries.
Its retail-banking footprint helps in serving various business and nearly 50 million customers world-wide. Bank is a member of Global ATM Alliance and till 2013 enabled its customers to use ATM Cards at various other banks without any excess fees. Currently operations are still active but a minimum fee is applicable for every transaction through other ATMs.
Price in the Marketing mix of Bank of America
90% of total revenues generated by Bank of America are through its domestic markets and it enables the company to buy other business houses in United States. Its aim is to become top bank in domestic market and a vital key in this endeavour is acquisitions as it leads to expansion in range and size of services and ultimately increases in revenues.
As per recent rules customers accessing ATMs are charged 3% as fees for funds withdrawn in overseas ATMs. Bank of America has followed a competitive pricing policy and it is based on their numerous services and products. Its policy is very reasonable and affordable so that customers do not feel burdened.
Promotions in the Marketing mix of Bank of America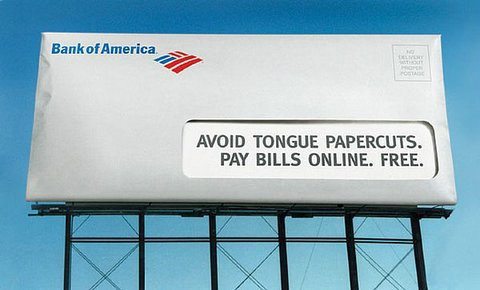 Bank of America's brand marketing head is Meredith Verdone and according to her the bank has decided to take a more amenable stance in order to attract further consumers. In order to meet customer demands successfully they have taken a humble approach and have created a new campaign with a tagline "Life is better when we are connected ".
It wants human advertising for creating a connection with consumers. Under its consumer campaign policy bank has outfitted its retail branches with iPads and has provided videoconferencing capabilities to ATMs. It has also made improvements in its mobile offerings and bank websites. Bank of America has disclosed that mobile-app Action-Program has nearly 50,000 downloads/week. It has also offered various schemes to its customers to maintain their interests. 1% cashback is offered on every purchase, 2% at most of the grocery stores that are linked to it and 3% on gas through its cards. Online payments of bills have become very handy through its cards.
Liked this post? Check out the complete series on Marketing Mix