MTR Foods is associated with beverage and food processing industry and offers packaged food and beverage items. It is of Indian origin and is a subsidiary of its parent company Orkla, a conglomerate of Norwegian origin. MTR Foods started from a small restaurant and then stepped in as a packaged food-manufacturer and returned again to its roots as a franchised chain of quick-eating joints. Some of its competitors are as follows-
Kohinoor Foods
Everest
Tasty Bite Eatables Limited
Hindustan Lever Limited
Nestle S.A.
About MTR Foods
Type: Food products company
Industry: Food and beverage
Founded: 1924
Founders: Yagnanarayana Maiya
Headquarters: Bengaluru, India
Area served: Worldwide
Current CEO: Sanjay Sharma
Number of employees: 2,000+
Major Products: Ready-to-eat meals, snacks, breakfast mixes, masalas, and spices
Product in the Marketing Mix Of MTR Foods :
MTR Foods is a food product company offering a diversified range of packaged food products. It uses authentic recipes, high-quality oil and best ingredients to retain and ensure homemade aroma, taste and flavour. Products are prepared in the strict hygienic atmosphere so that packs retain crispiness and freshness. It includes items for breakfast, meals and in-between meals like-
Frozen Foods
Vada with Sambhar and Chutney
Idli with Sambhar and Chutney
Mysore Masala Dosa with Sambhar and Chutney
Pickles
Lime Pickle
Mango Sliced Pickle
Sweets
Masala Pastes
Biryani Paste
Lemon Rice Paste
Pulliogare Paste
Meal Mixes
Snack Mixes
Muruku
Bajji and Bonda
Gobi Manchurian
Pure Spices
Haldi Powder
Chilli Powder
Jeera Powder
Vermicelli
Seviyan Vermicelli
Beetroot Vermicelli
Carrot Vermicelli
Ready-to-Cook
Methi Matar
Chana Masala
Veg Kadhai
Drinks
Chocolate Drink
Badam Drink
Single Serves
Rasogolla
Basundi
Rasamalai
Ready-to-Eat
Sambhar Rice
Dal Makhani
Palak Paneer
Breakfast Mixes
Khaman Dhokla
Spinach Idli
Poha
Sweet Mixes
Mango Kulfi
Gulab Jamun
Basundi/Rabri
Masala Powders
Curry Powder
Rasam Powder
Sambhar Powder
MTR SnackUp
Pepper Banana Chips
Spicy Banana Chips
Huli Thengols
Beverages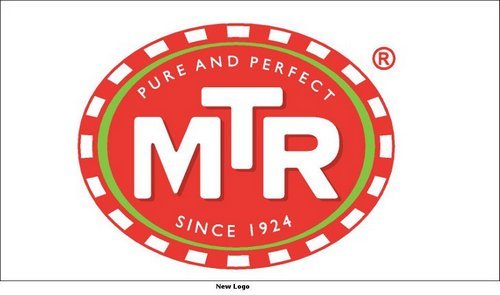 Place in the Marketing Mix Of MTR Foods :
MTR Foods has spread its domestic presence to most parts of India and has its headquarters base at Bengaluru in Karnataka. Its products are exported to several countries in world market like Singapore, Malaysia, Mauritius, Japan, Middle-East, New Zealand, Australia, Germany, United Kingdom, Canada and the United States. MTR has also opened its fast-food restaurants on franchisee concept called MTR Super Shops and these are located in most cities and towns of India.
MTR Foods has seven facilities to conduct manufacturing process. It has a strong and extensive distribution network that includes services of distributors and retailers. Its products are easily available to consumers through its own stores and in super markets, hyper markets, discount stores, convenience stores and grocery stores. MTR Foods has launched its e-commerce platform from Bengaluru as a venture to move with changing times.
Price in the Marketing Mix Of MTR Foods :
MTR Foods is estimated as rupees 700 crore company with a growth rate at 18% CAGR.  Its exports account for nearly 20% and sales in Southern states to 60% of its total revenues. MTR Foods has adopted a market penetration pricing policy and has implemented reasonable rates for its products. Pocket-friendly and affordable rates will help the company in reaching further markets. MTR Foods has launched its web portal as a much-needed initiative to garner larger profits as it will be able to cut down on its distribution costs. It has also implemented promotional policies and offers incentives like 20% extra product with the original.
Promotion Mix in the Marketing Mix Of MTR Foods :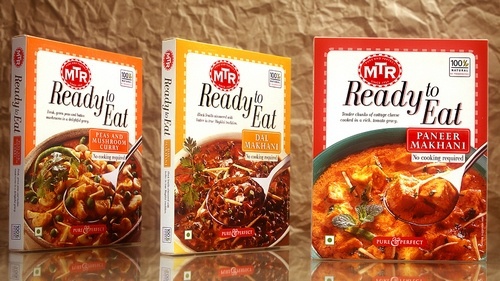 MTR Foods is pursuing an aggressive and intensive marketing strategy at regional, national and international levels. It has organised sampling activities at popular places and launched several ad campaigns via television, magazines, newspapers and social media platforms to garner maximum coverage. It has collaborated with Jiggs Kalra, celebrity chef to increase its brand visibility. MTR Foods in the year 2002 was awarded ISO 9002 certification as it successfully met the food hygiene and safety standards in the international arena. It was the first company in India to receive an award for Technology Absorption by Prime Minister.
Liked this post? Check out the complete series on Marketing Mix