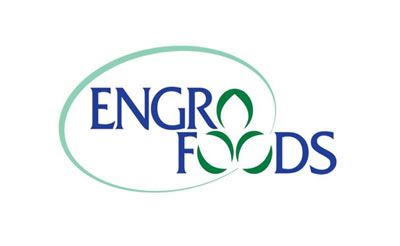 Engro Foods is a multinational enterprise that deals in beverages and food items. Based in the city of Karachi it is the subsidiary of a Pakistani company called Engro Corporation. Engro foods are manufacturers, processors as well as dealers of drinks, frozen desserts and dairy products. The brand has been able to carve an individual name for itself because of its sheer determination in providing healthy, nutritional and fresh qualitative products at minimum possible prices. The satisfaction of the consumers has taken the company to unimaginable heights as the huge sales have resulted in the company maintaining its position at the top level.
Some of its major competitors in today's market are as follows-
About Engro Foods
Type: Dairy Company
Industry: Food and beverage
Founded: 2005
Founder: Engro Corporation
Headquarters: Karachi, Pakistan
Area served: Pakistan Key people: Mr. Hussain Dawood – Chairman and Ghias Khan – CEO
Number of employees: Over 1,700 Worldwide
Product in the Marketing mix of Engro Foods
Although Engro Foods started its operations, using dairy products like milk but later it included many food products under its product portfolio. In order to meet the demands of its health conscious customers, it dealt in food items that were healthy and had good nutritional value. Special attention has been given to the taste and quality of the products. Their multiple products include items like the following
Lassi
Flavored milk
Milk powder
Fruit juices
Ice creams
Milk
The brands milk items include olper's full cream milk that is creamy in nature and olper's lite for health conscious people who tend to drink low-fat milk. The fruit juicers include Dairy omung and olper's y-frooter.Tarang is the special and creamy milk powder whereas the frozen desserts are available in cups and sticks. Olper's cream and olper's tarrka are some of its other products. The tarrka is used as a special spice to enhance any food item. Although the ice creams are available in various sizes, the other dairy products are available in mostly half and one liter sizes. Engro Foods also deals in anhydrous milk fats that are used for various purposes like frying, cooking, as replacement for fat in dairy products, as ingredients in bakery products and for making ice creams and confectionary. Its product also includes unsalted butter that is derived from the pasteurized cream of both buffalo and cow.
For its international market, Engro Foods has also started venturing in to various other food products. Besides the regular items, the other products served are frozen meat related food items like turkey, beef and chicken.
Place in the Marketing mix of Engro Foods
Engro Foods is actively involved in the distribution of all its food products. It follows both the direct and indirect channel of distribution. Under indirect channel Engro food products are available at almost all the large and small-scale outlets and stores. Even high profile marts and showrooms that have food item counters display the products of this company.  This has become possible because of the transports owned by private firms. The usual channel under this scheme includes distributer, wholesaler, retailer and then the consumers.
The direct channel has become possible because the company is selling their products to the consumers directly through their own personnel on cycles, trucks or tricycles. The distribution network is an extensive one so that prompt deliveries are possible. Engro Foods has set up its own dairy farms as well as plants for milk processing in Sahiwal and Sukkar. It has appointed workforces for milk procurements and created departments that are vigilant in its efforts to ascertain the freshness of the products. The company covers at least twelve regions and has nearly three hundred and fifty distributers working under it.
Under its international expansion plans, the company signed an agreement to buy the American food company Al-Safa- Halal. Today the company has become an international company with a global market.
Price in the Marketing mix of Engro Foods
Engro Foods has decided to follow the strategy of competitive pricing for its products. In order to do so it has kept a careful watch on the market economy as well as the pricing policies of all its competitors. It receives regular feedbacks that help it in determining and fixing the prices of its own products. The market demand is another deterrent in determining the prices and Engro keeps the lowest possible prices without hampering the quality of the product.
The company has decided to keep the prices flexible on a minimum and reasonable scale, so that each and every section of the community can reach towards these products. Large volume of sales yield larger profits for the organization. Keeping all its options open the prices tend to fluctuate to meet the demands of the consumers as well as other economic factors. In order to maintain its commitment towards providing realistic food prices the company has taken admirable and active steps so that cutting of excessive costs can be made possible.
In some cases, the company has also used a premium pricing policy where the prices are a bit more than the prices of local available brands but are quite reasonable when compared to the international brands. These are for brand conscious customers who tend to purchase products that provide competition to foreign markets.
Promotion in the Marketing mix of Engro Foods
The marketing strategy of Engro foods is consumer centric and this has made them a huge success in the food industry. Under its promotional strategy, it has given special attention to its packaging and marketing. The attractive and high quality packaging is also colorful to make it distinctive and eye catching. Tetra packs are used for protecting the flavor and freshness of dairy products and that to in distinct colors like purple, orange, green and yellow. An Engro food product is easily recognized at a glance. Engro foods have realized the importance of homemaker in the scheme of their things and hence have been actively targeting the homemakers to buy their products. The healthy milk products are a hit with them and the kids love the taste of its ice creams.
Engro foods recognize the contribution of active advertising to make high sales. The vision of the company is "Elevating Consumer Delight Worldwide" and for this purpose, it has taken the help of print media to highlight its products in every nook and corner. Billboards magazines and newspapers are an important part of their strategy. Besides this, they have created noticeable ads that are colorful with catchy tunes and made them a part of the electronic media specially the television and radio. Advertisements are also displayed on vehicles like the bus, trucks and trams.
Liked this post? Check out the complete series on Marketing Mix