The Marketing mix of Android analyses the 4Ps of Android's digital marketing strategy, which includes the Product, Price, Place, and Promotion of Android. One good day, Internet giant Google decided to build an operating system that revolutionized the mobile device market and impacted how people interact with mobile devices. Well, well, well! Google has successfully changed how people connect, access the Internet, and get things done in the modern world.
Android has not only given rise to several mobile users but has also coaxed a lot of competitors to bankruptcy. Popular mobile companies like Nokia and Motorola had to rethink their marketing strategy and start from square one to tackle the Android competition. The ride has been exhilarating for all the competitors since Android debuted.
While the competitors continue their attempts to create an Operating System that could counter the popularity of Android, people at Google are busy building the next big thing. Since September 2008, when the Android operating system was first launched, Google has come a long way and has leveraged users with experience in social media like never before.
About Android
Type: Mobile operating system
Industry: Software
Founded: 2003
Founder: Andy Rubin, Rich Miner, Chris White, and Nick Sears
Headquarters: Mountain View, California, United States
Area served: Worldwide
Key people: Sundar Pichai (Chairman) and (CEO)
Number of employees: 100,000
Android Product Strategy
The essential Android products are operating systems and unique applications. Android is one of the lightest operating systems ever written; the app's features and additional functionalities are brought to life with the help of mobile applications, which can be downloaded from the Google Play Store. Android has never disappointed people; they have always issued quick fixes against all bugs, errors, and incompetent functionalities.
Over time, Android has launched a series of operating systems that have aimed to take the user experience to the next level. The regular evolution of Android has kept the users from drifting. At the same time, Android continues to lose a substantial number of users to IOS every year. The rate of brand-new users joining in is so high that the loss of potential users is compensated with great ease.
The popularity of Android devices is all because of the latest versions of apps; it keeps launching new customers now and then. Here's a list of all the Android Operating Systems that have embraced the world and helped people get more work done in less time from anywhere and anytime:
Android 1.0
Android 1.1
Cupcake
Donut
Eclair
Froyo
Gingerbread
Honeycomb
Ice Cream Sandwich
Jelly Bean
Lollipop
Marshmallow
Android N
The Product Mix of Android in 2023 is as follows (Source)
Android Smartphones: Android is most commonly associated with smartphones. Numerous smartphone manufacturers, such as Samsung, Google, and Huawei, produce Android-based smartphones, each with its hardware specifications and features.
Android Tablets: Android is also the tablet operating system, ranging from budget-friendly options to high-end devices, providing users with various choices.
Android TV: Android TV is an operating system for smart televisions. It enables users to directly access streaming services, apps, and games on their television sets.
Android Wear (Wear OS): Android Wear, now known as Wear OS, is an operating system for wearable devices like smartwatches. It allows users to interact with their smartphones, receive notifications, and track health and fitness data.
Android Auto: Android Auto is an automotive infotainment system that integrates Android smartphones with compatible in-car entertainment systems, providing navigation, music, and communication features.
Android Apps: The Google Play Store hosts a vast library of Android applications, including productivity apps, games, utilities, and more. These apps are a significant part of the Android product ecosystem.
Android Accessories: There is a wide range of accessories designed for Android devices, including cases, chargers, headphones, and smart home devices that can be controlled through Android apps.
Android Customizations: Manufacturers often customize the Android experience on their devices with user interfaces (e.g., Samsung's One UI, Xiaomi's MIUI), adding unique features and visual elements to Android.
Android Place Strategy
As we say Google is the Internet giant, we mean it. Google has acquired Motorola and various other mobile device manufacturing enterprises over time and ensured they were re-launched with the Android operating system.
The simple but exquisite strategy of launching obsolete mobile enterprises with Android has changed the fate of those companies and helped Google span across the world. When we talk about the Place in the product categories and marketing mix of Android, we will have to consider the whole world. As of the end of 2015, there were 1.4 billion people on Android. This is a massive market share of coverage for a smartphone market comprising Apple and Microsoft.
Google's outreach as a search engine, Internet service provider, web tool developer, and Android manufacturer has conquered the whole world, and there's little left to achieve. Google's contribution to making the world a better place has also impacted its customer base. Millions of people have joined the Android family because it allows them to work for a better tomorrow. The future now looks towards Google Chromebook, increasing usage across schools and colleges.
Here's the place strategy of Android:
Open-Source Platform: Android follows an open-source model, making the OS available to device manufacturers worldwide. This open approach allows many manufacturers to use Android as the foundation for their smartphones, tablets, and other devices.
Google Play Store: Android provides access to the Google Play Store, a centralized platform where users can download and install Android apps. This marketplace ensures that users have a convenient and reliable source for discovering and obtaining applications for their Android devices.
Global Availability: Android is available globally, and device manufacturers produce Android-based products for various markets and regions. This global presence ensures that Android devices are accessible to consumers worldwide.
Carrier and Retail Distribution: Android devices are distributed through various channels, including mobile carriers, electronics retailers, and e-commerce platforms. Consumers can choose from multiple Android devices available through these distribution channels.
Developer Ecosystem: Android supports a vast developer ecosystem, enabling software developers to create and distribute apps for Android. Google provides tools and resources to support app development, and the Android platform offers developers a global audience for their products.
Android Pricing Strategy
Well! The best things in life are free. Yes! Most users need to pay for the technology (smartphone) that operates Android Systems separately, but they get the OS for free with their new mobile devices. Google has always worked with this policy of introducing new and updated Android Operating Systems with more unique brands of mobile phones.
There have been times when the latest Android version was launched with Samsung phones, and there have been times when Motorola, One Plus One, and Redmii were the Android Bearer.
Android earns from these devices through the "freemium" model. It gives away the software for free. But whatever software is purchased on Google Play, a commission also goes to Google. To keep these apps live, each app has to pay an amount. As the app grows, the price and the amount given to Google also increase.
Besides this, many apps also use advertisements, and these advertisements also belong to Google. Google, for example, has AdSense, which runs ads on mobile apps and mobile sites. Thus, although the operating system is excellent, Google, through its freemium model, gets its market share and the development money back quickly.
Here's the pricing strategy for Android:
Freemium Model: Google offers Android to manufacturers for free, adhering to a freemium pricing model. The core Android OS is open source and available at no cost, encouraging device manufacturers to adopt Android as the foundation for their products. Google generates revenue by offering additional services and products, such as Google Mobile Services (GMS), which includes the Google Play Store and other Google apps. Manufacturers may license GMS, generating revenue for Google through licensing fees.
Revenue from Google Play: Google earns a substantial portion of its revenue from the Google Play Store, where users can download apps, games, and digital content. Google takes a percentage of sales made through the Play Store, including app purchases, in-app purchases, and subscriptions. This revenue-sharing model encourages developers to create and distribute Android apps on the platform.
Advertising Revenue: Google leverages Android's extensive user base to generate revenue through its various advertising platforms, including Google Ads. By providing data and ad-serving opportunities on Android devices, Google captures a significant share of the digital advertising market, contributing to its overall revenue.
Device Partnerships: While Android itself is free, Google may enter into partnerships with device manufacturers to pre-install Google apps and services on Android devices. These partnerships provide manufacturers with access to popular Google apps like Gmail and YouTube while contributing to Google's advertising and service revenue.
Hardware Partnerships: Google has developed its hardware products, such as Pixel smartphones and Nest smart home devices. These hardware products are priced competitively in the market and are designed to showcase the capabilities of the Android platform, driving adoption and encouraging manufacturers to innovate with Android.
Developer Incentives: Google offers various incentives to app developers, including revenue-sharing agreements, app promotion opportunities, and the Android Developer Challenge. These incentives encourage developers to create high-quality apps for the Android ecosystem, enhancing the overall value proposition for Android users.
Android Promotion Strategy
Google is not just the Internet Giant; it is the holy place for every developer, programmer, and Internet enthusiast. Everyone with a soft corner for tech wants to be at Google Headquarters at least once.
Google has invested a lot of money in building Android Operating Systems; hence, they are bound to market it well enough to churn profits for customers. What has helped Google be successful at selling and marketing Android is the simple collaboration with varied mobile device manufacturers.
Google has taken up this unique marketing strategy by naming Android Operating Systems that acquire another set of eyeballs and make it popular among customers and its peers. Android requires no ads because it is the biggest thing in the contemporary world.
Mobile manufacturers are lining up to introduce the next version of Android on their platform, providing Android and Google with the much-wanted marketing mix and promotions. The grand launch and Google Events have helped Android acquire a name brand and a great deal of publicity and eyeballs.
The popularity and expectation of Android were such that Smartphone manufacturers like Samsung were advertising that they had Android!! Android overnight became a differentiation factor for many smartphones. And the ones who did not adopt (like Nokia) were thrown out of the market. Thus, because it was a major USP of many manufacturers, these manufacturers ran the marketing mix of Android's social media marketing promotions.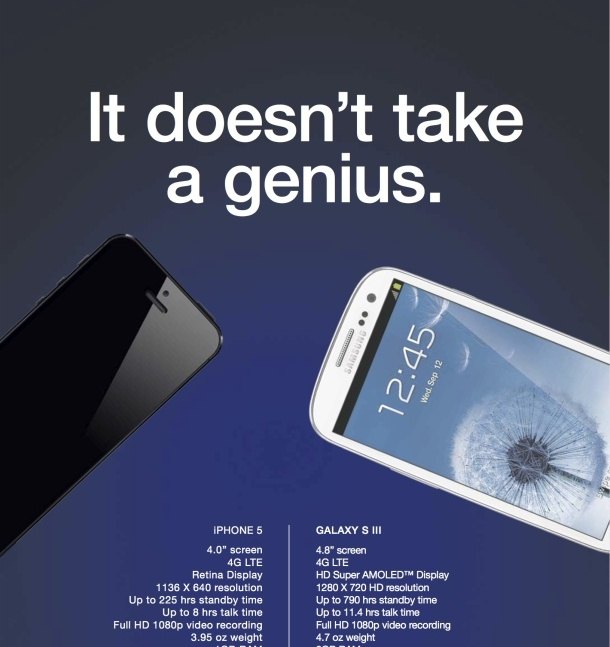 Some Recent Video ads and Print ads for Android are:
New Android features coming to phones and smartwatches (blog.google)
Five things you (maybe) didn't know about AI (blog.google)
Liked this post? Check out the complete series on Marketing Mix