Merrill Lynch Wealth Management is simply referred to as Merrill Lynch. It is a subsidiary of its parent company Bank of America since the year 2009, 9th January. Merrill Lynch is associated with financial service industry and deals in division related to wealth management of its owner company. It was founded in the year 1914 as Merrill Lynch & Company, Inc and was a publicly traded company before its acquisition and merger. Some of its competitors in world are as follows-
Goldman Sachs
Morgan Stanley
About Merrill Lynch
Type: Investment bank and wealth management company
Industry: Financial services
Founded: January 6, 1914
Founders: Charles E. Merrill and Edmund C. Lynch
Headquarters: New York City, New York, United States
Area served: Worldwide
Key people: Brian Moynihan (Chairman) and Andy Sieg (CEO)
Number of employees: 14,000
Product in the Marketing Mix Of Merrill Lynch :
Merrill Lynch is the wealth management and investment banking division of its parent company.  It is one of the largest brokerage firms in the world with nearly 2.2 trillion dollars in client assets.
Merrill Lynch has deep resources, rich pool of investments and a global reach that helps it in offering unmatched financial and advisory services. It has clients in both domestic and international market and serves them with a full range of product and services. Its diversified product kit includes the following-
Risk Management
Finance Management
Asset Management
Banking
Investment Advisory
Investment Management
Brokerage
Financial Planning
Selling and Trading Activities
Deals in Currencies
Dealings in Derivatives
Distribution of Fixed Income and Currency
Distribution of Commodity and Equity Products
Offers Custody, Settlement and Clearing Services
Offers assistance in raising capital through private placements of equity, loan syndication and debt and its related securities
Advisory Services on acquisitions, mergers, valuation and restructurings
Corporate Audit
Dealings in Securities
IT Audit
Small Business Banking
Corporate Banking
Quantitative Financial Analysis
Research Insights and Trading
Capital Raising
End-to-end Technology Solutions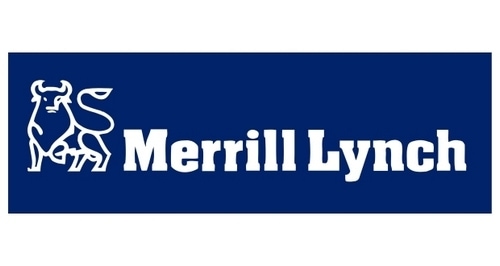 Place in the Marketing Mix Of Merrill Lynch :
Merrill Lynch is of American origins and has its headquarters base at New York City in the United States. It has been actively involved in banking and financial sector since a long time in places like Africa, Middle-East, Asia and Europe. It offers its services to clients in countries like India, Argentina, France, Germany, Australia, Japan, China, Indonesia, Singapore, Thailand, Malaysia and Korea.
It has a strong network of more than fifteen thousand brokers and seven hundred offices affiliated with the company and spread over thirty cities in the global arena. Merrill Lynch has taken help of the distribution network of its parent company Bank of America and with its help has been able to work in an efficient manner. It is helped in its endeavour by a workforce that includes trained and capable employees for direct and indirect dealings with its customers.
Price in the Marketing Mix Of Merrill Lynch :
Merrill Lynch believes in developing a trusted relationship with its clients through its sophisticated global resources. It serves large corporate houses, middle-market and small business entities, government clients and individual customers with global expertise and local knowledge. Merrill Lynch is committed to delivering the best experience to its clients by connecting all its resources and capabilities.
It wants to craft a pricing strategy that will be beneficial for both its clients and its company. Merrill Lynch has adopted a variable pricing strategy that is value-based and dependent on a particular client and its definite needs. It implements its pricing policy to suit individual needs and is different for every client. The company tries to maintain a balance and hence offers its deals at reasonable and affordable rates.
Promotion in the Marketing Mix Of Merrill Lynch :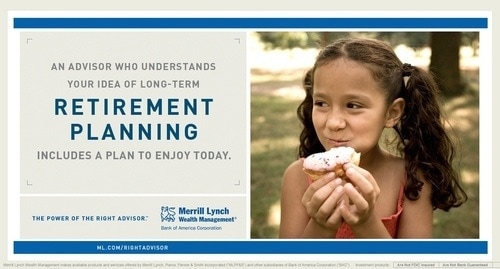 Merrill Lynch realises that customer relationship is an important part of its organisation and it has taken steps to maintain status quo.   It has adopted online promotional strategies via content marketing. Its company website offers relevant information along with regular updates to interested parties.  It also has adopted traditional methods of advertising although its main medium is mouth publicity as one satisfied client recommends its services to another. Its parent company Bank of America advertises its company along with Merrill Lynch through its advertising campaigns via print media in trade and business magazines
Liked this post? Check out the complete series on Marketing Mix