Neutrogena is a subsidiary of its parent company Johnson & Johnson. It is an American origin brand founded in the year 1930 by its founder Emanuel Stolaroff. The company is associated with FMCG sector as it is a personal care brand.
Neutrogena has been hailed as a beacon of excellence as it occupies a prominent position in the consumer market. Before and after its acquisition with its parent company the brand has been equated with health and beauty. It faces competition from the following
Patanjali
Novartis
Pfizer
Ayurvedic Medicines and products
Himalaya Natural
About Neutrogena
Type: Consumer goods company
Industry: Cosmetics, skincare, and hair care
Founded: 1930
Founders: Emanuel Stolaroff
Headquarters: Los Angeles, California
Area served: Worldwide
Current CEO: Javier G. Rodriguez
Number of employees: Over 10,000
Major products: Skin care products, hair care products, and cosmetics
Product in the Marketing mix of Neutrogena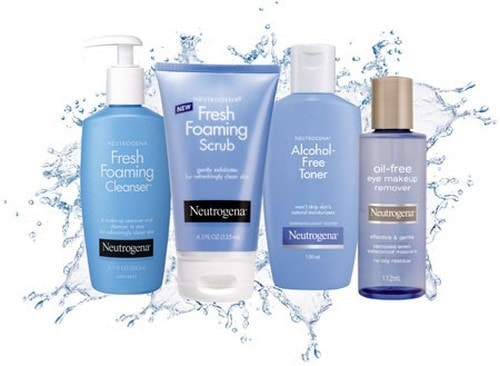 Neutrogena has been able to carve a niche name for itself because of its superior products. It has been recommended by the dermatologists as a safe product. The company has a complete range of products under its brand aimed at both men and women. It has specific products for problems like acne, sun-rays, and aging. Its diversified product portfolio includes-
Skin Care
Products are available for
Oily Skin Concern
Sensitive Skin Concern
Dry Skin Concern
Puffy Eyes and Dark Circles Concern
Aging Skin Concern
Acne Concern
Products include
Masks
Body and Bath
Targeted Treatments and Devices
Facial Serums and Facial Moisturizers
Facial Toners and Facial Cleansers
Makeup
Products are available for
Sensitive Skin Concern
Oily Skin Concern
Dry Skin Concern
Aging skin Concern
Acne Concern
Products include
Makeup Removers
For Lips
For Face
For Eyes
Sun Care
Products are available for
Sunless Tanning
Mineral Sunscreen
Kids Sunscreen and Baby Sunscreen
Adult Sunscreen
Products include
Hair Care
Products are available for
Itchy Scalp Concern
Dandruff Concern
Damaged and Dry Hair Concern
Products include
Treatments
Conditioners
Shampoo
Some important Neutrogena products that are very popular in consumer market are
Neutrogena Hydro Boost Water Gel Lotion SPF 30
Neutrogena Rapid Wrinkle Repair Regenerating cream, Fragrance-Free
Neutrogena T/Gel Daily Control 2-in-1 Dandruff Shampoo Plus Conditioner
Neutrogena T/Gel Therapeutic Shampoo stubborn Itch
Neutrogena Triple Moisture Cream Leather Shampoo
Neutrogena Triple Moisture Daily Deep Conditioner
Neutrogena Triple Moisture Deep Recovery Hair Mask
Neutrogena Healthy Skin Glow Sheers Broad Spectrum
Neutrogena Healthy Skin Primer Broad Spectrum SPF 15
Neutrogena Nourishing Long Wear Liquid Makeup Broad Spectrum SPF 20
Neutrogena Rapid Dark Circle Repair Eye Cream Eye Cream
Neutrogena Double Radiance Set
Neutrogena Healthy Defense Daily Moisturizer With Sunscreen Broad Spectrum SPF 50- Sensitive Skin
Neutrogena Hydro Boost Gel Cream Extra Dry Skin
Neutrogena Sensitive skin double Cleansing Set
Neutrogena Ultra Gentle Daily Cleanser
Neutrogena Extra Gentle Eye Makeup Remover Pads
Neutrogena Oil-Free Moisture Sensitive Skin
Neutrogena Ultra Sheer Dry-Touch sunscreen Broad Spectrum SPF 100+
Neutrogena Clear Face Breakout Free Liquid Lotion Sunscreen Broad Spectrum SPF 55
Neutrogena Age Shield Face Oil-Free Lotion Sunscreen Broad Spectrum SPF 110
Neutrogena sheer Zinc Dry-Touch Sunscreen Broad Spectrum SPF 50
Place in the Marketing mix of Neutrogena
Neutrogena is a global company that operates via its headquarters base at Los Angeles in the United States. Its product presence has spread to nearly seventy countries in the world including places like Argentina, Germany, Brazil, Korea, China, Australia, India, Japan, France, Canada, Korea, Russia, New Zealand, United Kingdom, Peru, Spain, Portugal and Chile.
Neutrogena has a widespread supply chain and distribution network for marketing its products. It also takes help of its parent company for reaching further markets and hence has been able to expand its horizons successfully in the consumer market.
It has entered in several tie-ups with hospitals, clinics, and hotel chains to market its products. All these places helped the brand in attaining a high-quality status and it has been able to create a good market for itself. Currently, the products are also available at supermarkets, convenience stores, hypermarkets, drugstores, and malls.
Price in the Marketing mix of Neutrogena
Neutrogena has targeted professionals, youths, teenagers as its target customers that are looking for a complete skin care regime. It has positioned itself as a brand that is safe because it has been recommended by the Dermatologists.
Neutrogena wanted to penetrate in deeper markets. It was aware of the strong competition from several brands. In order to keep its company safe from competitors and competitive pricing, it adopted a very unique pricing strategy. Its products are of premium quality but it has adopted a mid-premium pricing policy so that it does not face direct competition from rival brands.
The prices are midway and are positioned between elite and regular but good products. As the brand had been recommended by dermatologists, people definitely went for it as it seemed safe to them. Low-costs and high credibility have been an important factor in the huge success and greater revenues of the brand.
 Promotions in the Marketing mix of Neutrogena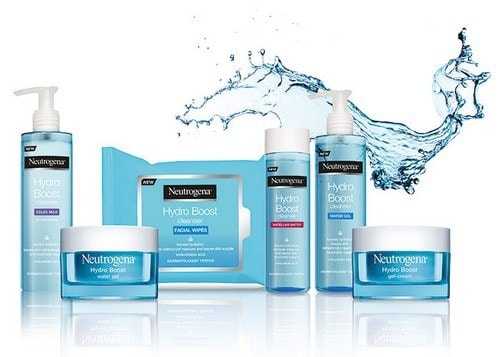 Neutrogena has always adopted a no-holds-barred policy that is bold and aggressive to create brand awareness in markets. The company cultivated a firm relationship with luxury hotels and dermatologists where it supplied free samples repeatedly. This created an immense brand visibility for the company which now was recommended wholeheartedly by word-of-mouth publicity. As part of its promotional activities, Neutrogena has offered trial-size bars for free.
Neutrogena has created innovative and descriptive ad campaigns that are shown via television channels, radio, magazines, hoardings, and billboards. The company has used social media tools as part of promotional activities and are linked with the customers via its official website, Twitter account, Facebook page, Instagram, and YouTube.  Its important taglines are Just healthy beautiful skin, and # 1 Dermatologist Recommended.
Neutrogena is an important and well-recognized brand in the international market and it has roped in several celebrities and famous personalities to act in its commercials and also to act as its spokesmodels. Notable associates are Kristen Bell, Julie Bowen, Jennifer Garner, Miranda Cosgrove, Cindy Chen, Olivia Holt, Bella Thorne, Samantha Ruth Prabhu, Kerry Washington, Paola Rey, Deepika Padukone, Prachi Desai, Emma Roberts and Kelly Preston.
Liked this post? Check out the complete series on Marketing Mix