Halls is of British origins and is associated with the medicinal industry. Its products are sold by a division of Cadbury Company titled Cadbury-Adams. Halls was originally founded in the year 1930 by its founding Company Halls Brothers. Cadbury is a subsidiary of its new owner company Mondelez International, who in turn now has become the owner of brand Halls in the global market. Brand faces competition from following brands in the consumer market
About Halls
Type: Cough drop
Industry: Pharmaceutical
Founded: 1893
Founder: Thomas Harold & Norman Smith Hall
Headquarters: Manchester, England
Area served: Worldwide
Key people: Brian McNamara (Chairman) and John Bryant (CEO)
Number of employees: 1,000
Product in the Marketing Mix Of Halls :
Halls is a cough drop with properties like menthol, which works as an oral anaesthetic or a cough suppressant. One of its features that have been highly publicised is its "Vapor Action".  Halls is available in cough drops and also as throat lozenges. Following are Halls products
Halls Plus

Halls Sugar-Free
Halls- Soothes a sore throat
Halls Warm-Ups- Menthol vapours soothe throats
Halls Breezers- Has 3.5gs of carbohydrates and 15 calories per drop
Halls Naturals- It  soothes sore throats, fights coughs and helps in easing of nasal passage
Halls Defense Sugar-Free
Halls Refresh- It has a moisture-action advanced formula with 3gm of carbohydrate content and 6 calories per drop.
Halls Breezers Sugar-Free- It is for people who are monitoring their sugar levels or who are suffering from diabetes
Halls Defense
Following are some of its variants available in different cities
Blackcurrant, Black Cherry

Air Mint

Caribe

Fresh Mint

Colours

Citrus Blend

Cherry

Chela-Limon

Raspberry

Pomegranate

Strawberry

Spearmint

Peach

Pina' Colada

Orange

Mountain Menthol

Licorice

Kiwi-Apple

Ice-Blue Peppermint
Halls varieties listed on its UK site are
Soothers Strawberry

Soothers Cherry

Mentho-Lyptus Original Sugar-Free

Mentho-Lyptus Blackcurrant.
Soothers' varieties are used for the treatment of common cold but it does not have menthol as its core ingredient.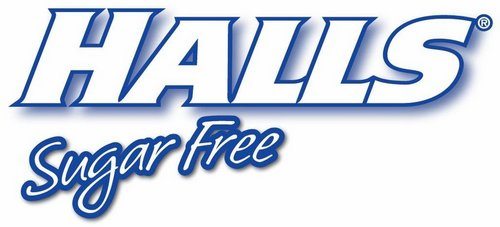 Place in the Marketing Mix Of Halls :
Halls is a highly popular and recognised brand that started its journey from Whitefield in the United Kingdom and has reached a very wide area that includes several countries in the world market. It has an international presence in places like Argentina, United States, Mexico, Japan, Peru, Colombia, Ecuador, Pakistan, Philippines, China, South America, Denmark, Brazil and Thailand.  
The company has several manufacturing facilities for Halls products and its variants. In India, Halls products are available in every nook and corner in both rural and urban areas through chemists and pharmacy stores. Products of brand Hall are also available via few online platforms which supply medicinal items.
Price in the Marketing Mix Of Halls :
Halls Lozenges and cough drops are therapeutic and medicinal by nature. Brand wanted to capture the growing market of cough drops and hence was looking for a pricing plan that would help it in creating and maintaining a good share of this market. Halls also faces stiff competition from several companies.
After a complete evaluation of consumer mindset, it decided to adopt a reasonable pricing strategy that was on par with its rival companies. It did not want to allow any advantage to its competitors in terms of cost and value and hence kept its prices at par with other companies. Its product prices are reasonable and a consumer can easily buy it without any afterthoughts. This has helped the company in generating larger revenues.
Promotions in the Marketing Mix Of Halls :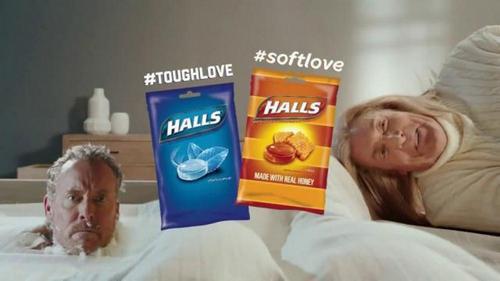 Marketing is a very important aspect of brand Halls and it has adopted several promotional strategies to increase its brand awareness.  The brand has created innovative campaigns that follow a seasonal pattern especially flu season and weather changes. It has taken help of every available medium like electronic, social and print to market its products. Commercials are shown on several television channels and are aired on radio. Advertisements are displayed through magazines, newspapers and on hoardings at strategic points to garner maximum coverage.
The company has used important social media tools and portals like Facebook, Twitter and YouTube to increase its visibility and its official website provides related information to interested parties. One of its most popular taglines is Thandi Saans Ka Blast.
Liked this post? Check out the complete series on Marketing Mix