Nivea deals in personal care products and is associated with FMCG sector.  This German origin brand was founded by its founder Paul Carl Beiersdorf in the year 1882 and was introduced in the commercial market in the year 1911. With time its ownership has changed several hands and currently, it is a subsidiary of its parent company Beiersdorf Global AG. Nivea is an established brand name specializing in beauty products for. It faces fierce competition from several brands like
Lakme
Vaseline
Johnson & Johnson
Ponds
Edgewell
Amka Products
I.I
About Nivea
Type: Personal care brand
Industry: Skin and body care
Founded: 28 March 1882
Founders: Paul Carl Beiersdorf
Headquarters: Hamburg, Germany
Area served: 173 countries
Current CEO: Stefan De Loecker
Number of employees: 25,000
Major products: Skin care, body care, hair care, deodorants, sunscreens, and fragrances
Product in the Marketing Mix of Nivea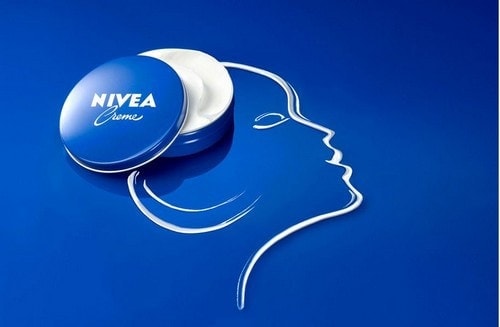 Nivea has positioned itself as a wellness brand via its skin care products. At its onset, the company offered products for women but with time has diversified its product portfolio to include men and women from all age-groups. Innovative products in beauty and skin care segment have become widely recognized because of its high-quality. Nivea manufactures and markets products related to the following categories-
Face care- Face Cleaning, Lip Care
Body care – Deodorant, Shower, Hand and Body care
Men – Deodorant, Moisturizer, Shaving
Sun – After sun, Sun spray, Sun lotion
Popular products in its product kitty include-
Nivea Soft Rose
Nivea Peach Shine
Nivea Crème Care Shower Gel
Nivea Original Care
Nivea Extra Whitening Cell Repair And UV Protect Body Lotion
Nivea Blackberry shine
Nivea Men Active Care
Nivea Care & Colour Red
Nivea Energy Shower Gel
Nivea Strawberry Shine
Nivea Care & Colour Ruby Red
Nivea Sensitive cooling After Shave Balm
Nivea Watermelon Shine
Nivea Vitality Fresh Shower Gel
Nivea Replenishing After Shave Balm
Nivea Cherry Shine
Nivea Pure Impact Shower Gel
Nivea Oil Control Moisturiser
Nivea Dark Spot Reduction Creme
Nivea Sensitive Post-shave Balm
Nivea Refresh Shower Gel
Nivea Cool Kick Shower Gel
Nivea Active shaving Foam
Nivea Sensitive Shaving Foam
Nivea Fresh Active After Shave Lotion
Nivea whitening even Tone & UV Protect Body Lotion
Nivea Protect And Care Shaving Foam
Nivea Cooling Shaving Gel
Nivea After Shave Lotion
Nivea Nourishing Body Milk
Nivea Dark Spot Reduction Moisturiser
Place in the Marketing Mix of Nivea
Nivea is a global brand that has spread its product presence in more than fifty countries worldwide with its headquarters based in Hamburg. The company has also opened a highly developed skin research center at Hamburg.
 It has a strong and powerful distribution channel that helps the products to reach consumer markets quickly and efficiently. Its distribution network is cost-effective and thus helps in keeping down the cost prices via the services of retailers, distributors, and wholesalers. Nivea has a centralized distribution point. Products from different production plants arrive via contract vehicles. These vehicles are in most cases used later for onward delivery of products to its retail outlets. The company does not interact directly with small retailers but takes the help of wholesalers for cost-expediency.
Nivea sells its commodities mostly via its retail outlets, spread across most parts of the country. Products are easily available in grocery stores, discount outlets, convenience stores, hypermarket, and supermarkets. Products from this highly-acclaimed brand are also available online. Nivea does not sell products directly via its website as it is not cost-efficient for the company to deal with small orders. Instead, it has taken help of other retailers to sell its own products through their online stores.
Price in the Marketing Mix of Nivea
Nivea is an established brand with good growth opportunities in emerging markets. It has placed a highly qualified team for market research and the knowledge and understanding gained through it has helped in formatting a suitable pricing policy. Day by day it has worked towards increasing its market share by adopting well-defined pricing strategies. It has targeted the middle-class section of a society to garner maximum customers for its products. The brand has kept its prices reasonable so as to cater to a larger audience.
Nivea sells its products to retailers at a single set price and has adopted a constant pricing policy. It is then up to the retailers to adopt a pricing strategy suitable for them. Most retailers have maintained an affordable pricing structure so as to garner better revenues. In order to lure in new customers and maintain previous ones, the retailers offer several incentives like discounts, free gifts, free products and minimum pricing on bulk purchase.
Promotions in the Marketing Mix of Nivea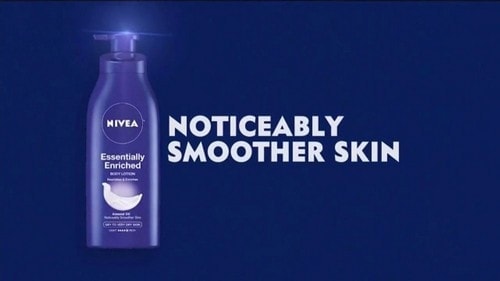 Nivea has become a known brand in global arena because of its excellent advertising policies. Blue and White color on its packs have become synonymous with Nivea and has paved the way for high brand visibility. It has apt taglines like 100 years of skin care for life and It helps protect your skin. Nivea has adopted the above-the-line technique for marketing their products.
It has launched several ad campaigns via print, social and digital medium. Its ads are showcased via newspapers, magazines, beauty magazines, television, and radio. The brand also advertises heavily through e-portals and its official website. Its presence is felt via Facebook, YouTube and Twitter accounts. The brand has launched its online magazine titled FYI – Fun, Young and Independent. Nivea also follows below-the-line technique by actively participating in promotional events and trade fairs.
In the year 2008, it became the sponsors of Times Square New Year's Ball Drop and later Carson's Countdown on New Year's Eve with Carson Daly. In the year 2010, the launch of a new product featured Touch, a song by famous singer Natasha Bedingfield, in its commercial. As part of a commercial campaign to celebrate 100 years in existence, several programs were organized by the brand featuring actress and singer Rihanna.
Nivea realizes the importance of celebrity marketing and has roped in several famous personalities over the years to act as its brand ambassadors. Indian film actress Anushka Sharma has been associated with this brand since last six years. Arjun Rampal is associated with Nivea men products. Parineeti Chopra and recently Taapsee Pannu are its public faces. Nivea Canada has appointed famous ice dancer Tessa Virtue as its ambassador.
Liked this post? Check out the complete series on Marketing Mix