Tropicana Products, Inc was founded by Anthony T. Rossi in the year 1947 in Bradenton Florida but acquired by PepsiCo in 1998. It is an American-based multinational company with its headquarters in Chicago Illinois. Though it produces so many juice brands today, it's specialized and the signature product is the Orange juice.
About Tropicana
Type: Beverage company
Industry: Food and beverage
Founded: 1947
Founder: Anthony T. Rossi
Headquarters: Bradenton, Florida, United States
Area served: Worldwide
Key people: Eduardo Pellerano (Chairman) and Simon Lowden (CEO)
Number of employees: 10,000
Product in the Marketing Mix of Tropicana :
Tropicana produces and sells different fruit juices. It has almost all the common juice flavours which include mango, orange, grapefruit, blackberry, lemon, grape, apple, cherry, banana, watermelon, raspberry, tangerine, pineapple, peach, strawberry and cranberry among others.
As at now, Tropicana has more than 70 different juice kinds. Interestingly, the company also produces smoothies. In a nutshell, it is almost certain that Tropicana will satisfy any of your juice needs as far as taste, brand, and nutrition is concerned. One fruit juice among the very few common juices that lacks on its shelf is pomegranate.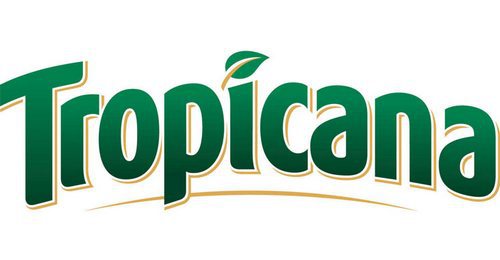 Price in the Marketing Mix of Tropicana :
The pricing strategy employed by Tropicana on its products is the low pricing strategy. In fact, one of their main promotion strategies is based upon this low pricing strategy. The strategy encompasses low price levels that are above-the-line activity.
This price strategy was mainly adopted in 2004 and was based on the fact that highly penetrated areas such as Scotland and London were registering low purchase frequency whereas un-entered areas would not have embraced the product if it with a higher budget than what the people already. As a result of this pricing strategy, the company has been registering better revenues thanks to the fact that more people are buying and at a higher frequency than before.
Place in the Marketing Mix of Tropicana :
Tropicana targets all the market segments with its fresh, tasty and healthy juices. There is not a single person today who doesn't want to be healthy or one who doesn't want their loved ones to be healthy. Unfortunately, unlike the case with other healthy brands, Tropicana offers users brands that are cheaper and affordable. Anyone from the middle-income base can, therefore, afford to buy it.
Its commercials that encourage people to have Tropicana every morning is a clear picture that everyone and anyone can take the juice. And though it has its headquarters in Chicago, the company has spread throughout the six continents where it has an impressive market share and customer base.
Promotions in the Marketing Mix of Tropicana :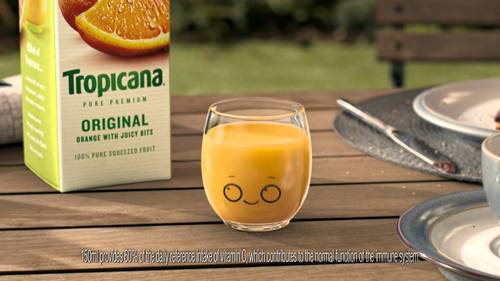 Tropicana is a very successful brand as it has managed to penetrate and maintain a formidable market share. Its success is greatly attributed to its market strategy. There are few companies that have invested in TV commercials the way Tropicana has. In fact, during its primary years, Tropicana was dominant in TV commercials in all the markets that it has already managed to penetrate.
And its commercials themselves were impressive, no wonder within no time, customers were flocking to their shelves so that they can get a taste of the products. For instance, its "Have a Tropicana Morning," which is a more recent TV commercial has made many to start using the product every morning.
The company has not given the print media a back as many companies have done. Newspapers and magazines and other forms of print and electronic media are channels Tropicana is advertising its products through. Tropicana also sponsors concerts, games and sporting events.
Tropicana's St. Petersburg Florida Field Stadium that has a 45360 seat capacity and hosts baseball has done the company a lot of good as far as marketing is concerned. But it is its message about natural, freshness, health-oriented and 100% juice taste emphasis that boosts the confidence of this health conscious population the more.
Liked this post? Check out the complete series on Marketing Mix