Canara Bank is a public bank in India and is state-owned. It has the distinction of being one of the earliest banks in India and was established in the year 1906 in Mangalore. Its present headquarters are situated in Bangalore in the state of Karnataka. It was nationalised by the government in the year 1969.Canara Bank deals in the banking sector and provides various financial services. It was the first bank to provide consultancy services that are agriculture based. It faces competition from banks like-
SBH
Allahabad Bank
Andhra Bank
Product in the Marketing Mix Of Canara Bank
Canara Bank has been able to achieve numerous milestones and has an unmatched reputation as one of the most proficient banks in India. It boasts of excellent services and a diverse portfolio of products that include-
Under

Personal Banking

it provides loans, life insurance, home loans, personal loans, loan against properties, overdrafts, general insurance, mutual funds etc.

Corporate Banking

includes TUF schemes, electronic tax, loans and advances, services related to cash management, deposits and accounts, merchant banking, IPO monitoring and syndication services

NRI Banking

includes arrangement for rupee drawings, remit-money scheme and remittances scheme

SME Credit and Priority

include SME business, Priority credit, consultancy services pertaining to agriculture, social banking, rural development and entrepreneurship development programme for females

Bank Deposits

include schemes like Canara Champ, Canara Saral, savings bank a/c Gold, current account, savings-bank deposits

Loans

include housing loan, loan for pensioners, personal needs and against mutual funds/ shares, educational loan, vehicle loan and agricultural loan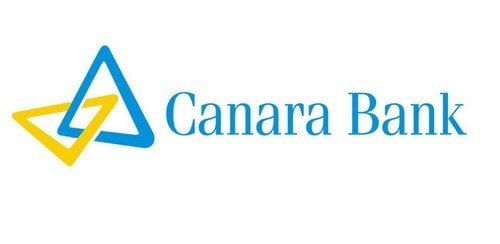 Place in the Marketing Mix Of Canara Bank
Canara Bank has a wide network of branches that are spread across all parts of India to provide numerous services to its customers. It has nearly 5784 branches by the end of the year 2015 and its ATM numbers were at 9153 at 4081 centres. Canara Bank was the first bank to go for ATM Network at inter-city level and to issue credit cards for farmers.
In the year 1976 its international division was established and offices were located at numerous places in the world like New York, Dubai, South Africa, Bahrain, Doha, Shanghai, Moscow, Hong Kong and London. Bank undertook a major initiative that included moving all its branches towards a single-software-platform and it has successfully completed the first phase of its initiative recently. Canara Bank has set-up e-lounges in selected 172 branches equipped with high technology.
Price in the Marketing Mix Of Canara Bank
Canara Bank has a competitive pricing policy as it is determined to become customer friendly. It has kept its rate of interest lowest for deposit accounts and provides special benefits to senior citizens and farmers. Minimum average balance every month is only INR 500 in rural areas and in urban areas it is INR 1000. Canara Bank also provides various services for its customers. Local cheques are cleared on the same day and multi-city chequebooks are issued that are payable at all branches within India.
Instant credit is provided to its loyal customers who have a satisfactory record and service charges levied by a bank are very small so as not to burden its customers. Canara Bank also provides lockers to its customers where they can keep valuables safely. These come in four sizes very large, small, large and medium and their rental vary according to their size. Enrolment and annual fee on their credit cards are also quite less compared to other banks and bank also provide debit cards to its customers that can be used at any of their ATMs and also at ATMs that have been associated with them
Promotions in the Marketing Mix Of Canara Bank

Canara Bank has adopted several promotional policies as it wants to create a positive impact on the mindset of customers. It provides a friendly atmosphere and good working condition that brings out the best in both its employees and its customers. It sends SMS alerts for every transaction so that the customer is always aware of the happenings in his account. Canara Bank has offered cash rebate to customers who shop with its cards.
Its debit card holders are offered various discounts at many places if transactions are made through them. For travelling purposes, it provides Prepaid-Travel Card and also issues Gift Cards at minimum fees. Former Indian cricketer Venkatesh Prasad has been a brand ambassador in the past and recently cricket Shikhar Dhawan has been roped in as its current ambassador.
Liked this post? Check out these detailed articles on
Topic of Marketing Mix of Brands
Alternatively, check out the Marketing91 Academy, which provides you access to 10+ marketing courses and 100s of Case studies.