Papa John's Pizza is a fast-food joint and is associated with the food industry. It is a public company of American origin. Papa John's Pizza was founded in the year 1984 by its founder John Schnatter. It is ranked at the third position in terms of largest pizza delivery and take-outs global restaurant chain. Some of its competitors are as follows-
Pizza Hut
Domino's
KFC
McDonald's
Subway
Taco Bell
About Papa John's Pizza
Type: Pizza restaurant chain
Industry: Food and beverage
Founded: 1984
Founder: John Schnatter
Headquarters: Louisville, Kentucky, United States
Area served: Worldwide
Key people: Robert M. Lynch (Chairman) and Rob Lynch (CEO)
Number of employees: 16,700+
Product in the Marketing Mix Of Papa John's Pizza :
Papa John's Pizza is a retail chain of fast-food restaurants that deals in delivery orders and carryout of pizza. These are available in several sizes like large, extra large, medium and small and options like cheese and without cheese.  
Besides the main component pizza, it also offers side items like dessert items, chicken wings and poppers, cheese sticks, breadsticks and bottled and canned beverages. Some of their popular pizzas both in veg and non-veg category are as follows-
Classic Veg – Margherita and Say Cheese Single
Papa's Favorites Veg – Paneer Tandoori, Spicy Pepper Roast and Garden Special
Heritage Veg – Simply Veggie, Farm Fresh and Veg Curry Pizza
Exotic Veg – Papa's Paneer, Fajita Pizza and Classic Veggie
Papa's Favourites Non-Veg – Super Papa's, Chicken Super Papa's, All the Meats and Lamb Pepperoni Pizza
Exotic Non-Veg – Fajita Pizza and Spicy Pepper Roast
Heritage Non-Veg – Murg Curry Pizza and Chicken Barbeque
Classic Non-Veg – Chicken Delight and Papa's Italian Chicken Sausage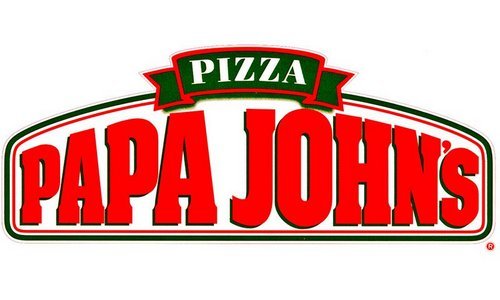 Place in the Marketing Mix Of Papa John's Pizza :
Papa John's Pizza is an international company with its headquarters base at Jeffersontown in Kentucky. Operations started at the back of a tavern in Jeffersontown and with time its presence has spread to four thousand and seven hundred locations. In the United States, it has 3,500 establishments and the rest 1,200 are located in thirty-seven countries spread all over the world like United Kingdom, Singapore, France, Russia, Spain, Turkey, UAE, Portugal, Ireland, Mexico, China, Canada and India.  Its 4,000th restaurant was opened at New Hyde Park in New York in the year 2012. Papa John's Pizza primarily deals in delivery and carryout.
Some of its outlets are equipped for dining-in with chairs and tables. Its distribution channel includes Franchisee stores but the corporate operations keep an eye on them to guarantee brand consistency. In the year 2002, it became first in the domestic market that promised pizza delivery via online ordering anywhere and everywhere in the United States. Mobile ordering includes Android and iPhone applications with payment options like PayShare and Google Wallet.
Price in the Marketing Mix Of Papa John's Pizza :
Papa John's Pizza receives 5% of total sales from the franchisee owners as royalty fees and another 7% is set aside by them for advertising. It has adopted a penetration pricing policy and has kept its product prices affordable and reasonable to gain a competitive advantage over other rival brands. Papa John's Pizza has also implemented promotional pricing policy to increase its product sales and garner larger revenues by offering several incentives in form of discounts, vouchers and coupons.
Promotion in the Marketing Mix Of Papa John's Pizza :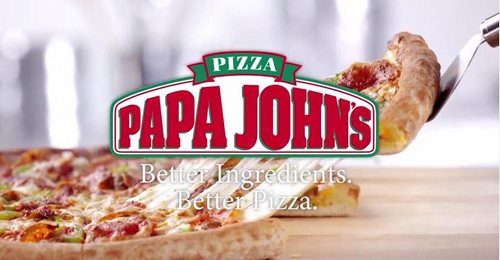 Papa John's Pizza has adopted an extensive marketing policy to increase its brand awareness. It has launched Papa Rewards Program to reward customer loyalty and Papa Cards can be attained via its website or third-party retailers. Papa John's Pizza offers deals and incentives like one small pizza free on purchase of a large pizza, two pizzas at reduced prices, upgrading orders on special days and discount vouchers. As part of its promotional strategy, it distributed 4,000 free pizzas on the opening of its 4,000th outlet in New York City.
It entered into an annual sponsorship deal with Six Flags and with ESPN Regional Television. The brand was the official supplier of pizza to Olympic Speedskating Oval in Canada. In the year 2010, a deal was signed with Super Bowls XLV, XLVII, XLVI and National Football League to become their pizza sponsor in an official capacity. Papa John's Pizza donated 5 million dollars and earned naming rights for Papa John's Cardinal Stadium. It has an expressive slogan Better Ingredients, Better Pizza, papa John's.
Liked this post? Check out the complete series on Marketing Mix