Founded in 2004 by Jeremy Stoppelman and Russell Simmons, two former PayPal employees, Yelp has made Yelping to sound more like fun. Yelp is an American online advertiseing & multinational corporation with its headquarters in San Francisco California. Its main function is to develop a market and host Yelp mobile app and Yelp.com- a site that publishes crowd-sourced reviews about online reservation services as well as local businesses.
Competitors
AlterGeo
Craigslist, Inc
ApartmentRating
AroundMe
Yahoo, Inc
BooRah
Angie's List
burrp!
Citysearch
Complaintsboard.com
YP
About Yelp
Type: Local business review website and mobile app
Industry: Consumer reviews
Founded: July 12, 2004
Founders: Jeremy Stoppelman and Russel Simmons
Headquarters: San Francisco, California, United States
Area served: Worldwide
Key people: Ursula Burns (Chairman) and Jeremy Stoppelman (CEO)
Number of employees: 4,400
Product in the Marketing Mix of Yelp :
Yelp has about 100 million reviews on its site, a resource that attracts about 135 million visitors to its site every month. Eat24, a major online food-ordering service has been a subsidiary of Yelp since 2015. This has increased the service base of Yelp and helped the company to be one of the most well-resourced tours and travels service provider.
Yelp also has the "Public Services & Government" section that encourages the creation and monitoring of official government pages by government agencies.
As a Yelp user, you can make restaurant reservations via Yelp Reservations. Through the same feature, you can order food for delivery. Other reservations and appointments that can be made through Yelp include booking appointments to spas, scheduling golf, manicures, legal consultations, and flowers etc.
Down to the restaurant information, you will not only be equipped with the reviews that speak about the restaurant. The Nowait app that was launched in 2016 enables the user to have rough estimates of the time they will have to wait before being served at restaurants that don't accept reservations. The app also allows you to put your name on the restaurant's waitlist without you having to physically be present at the restaurants that accept reservations. When your table is ready, you will receive an alert in the form of a text message.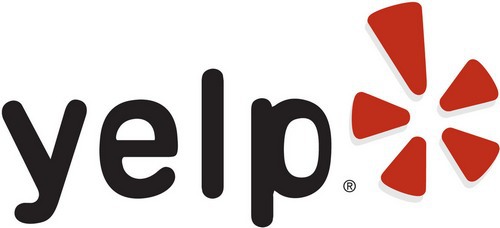 Price in the Marketing Mix of Yelp :
Yelp's source of revenue is solely from business advertisements. Attractive advertisement rates are offered with the main strategy being employed is the progressive pricing strategy where advertisers are charged per the number of views. This is essentially the CPM pricing basis where one is charged per 1000 impressions.
Place in the Marketing Mix of Yelp :
Yelp can be accessed from any browser with a great shift and focus being directed to the mobile telephony. Its native clients are those with Android phones, iOS enabled phones and those with gadgets accepting Windows OS. Since its inception, the company's presence was mainly confined to the USA. However, Yelp spent a lot of resources between 2009 and 2012 on the expansion of services to Asia and Europe where it now has a formidable presence. Yelp is available to users in about 15 different languages.
Promotions in the Marketing Mix of Yelp :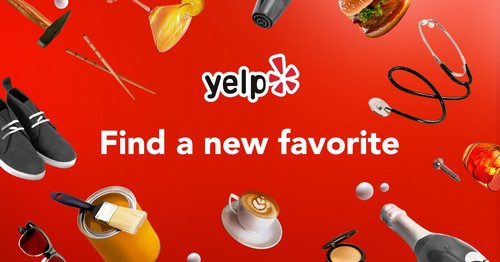 Yelp has dedicated it's time to educate small businesses on review response strategies as a way of improving content quality within its site. In addition, the company hosts an array of social events for its reviewers, an aspect that has psyched up more people to review those products they have used before. Data provision about businesses such as health inspection scores is also provided to users. Yelp is currently running the "We know just the place" slogan that is fairly attractive to many potential clients.
Yelp does not just offer users with any form of reviews but quality reviews. This is made possible through its active involvement in training reviewers on the main aspects to be addressed when writing either a negative or positive review. This has led to users being offered with reviews that are easy to understand, as well as those that are helpful to their needs. The users are also given the option of giving a thumbs-up for funny, cool or useful reviews. Each day, users vote to determine the Review of the Day.
Liked this post? Check out the complete series on Marketing Mix