National Thermal Power Corporation Limited is simply known as NTPC and is of Indian origins. It is associated with energy and power industry and deals in electric utilities. NTPC is a publicly-traded company and was founded in the year 1975. It was incorporated under Companies Act and is a fully-owned subsidiary of Government of India. NTPC was ranked at 424th position in the year 2014 by Forbes Global 2000. It is ranked at the sixth position as the largest company for generating thermal power in the world. It faces competition from following companies-
About NTPC
Type: State-owned enterprise
Industry: Electric Utility
Founded: 7 November 1975
Founders: Government of India
Headquarters: New Delhi, India
Area served: India
Current CEO: Gurdeep Singh
Number of employees: 250,000+
Major products: Electricity, coal, and renewable energy
Product in the Marketing Mix Of NTPC :
NTPC is an undertaking of Central Government and works under Ministry of Power to hasten power development process in India. Its presence has spread to its entire value chain. It has ventured in the process of electricity generation from fossil fuels via nuclear, hydro and renewable energy sources.
Its major business is related to sale and generation of electricity to Indian State-Electricity Board and power-distribution companies owned by the state. It is also involved in turnkey contracts and consultancy works involving project management, engineering, construction operation and management and management of power plants.
NTPC has diversified its business interests and ventured in gas and oil exploration along with coal-mining activities. It has the distinction of being largest company related to power in India and generating a capacity of electric power is nearly 45,548 MW. It has higher levels of efficiency and this has led to its contribution at 25% power-generation. Per month its electricity produce amounts to 25 billion units.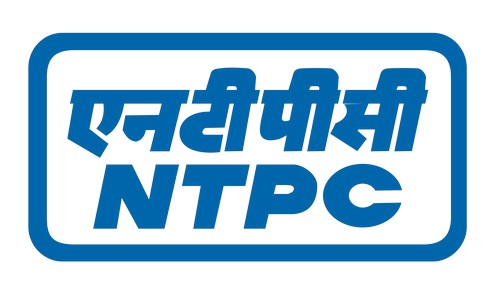 Place in the Marketing Mix Of NTPC :
NTPC is an Indian company with its operations spread over fifty-five locations in the country and overseas operations in one location in Sri Lanka and via two locations at Bangladesh. Its headquarters base is in New Delhi. It has eighteen power stations that are coal-based and some of them are located at Singrauli, Unchahar, Tanda and Rihand in Uttar Pradesh, Korba and Sipat in Chhattisgarh, Farakka in West Bengal, Ramagundam and Simhadri in Andhra Pradesh, Kahalgaon in Bihar, Vindhyachal in Madhya Pradesh and Talcher in Orissa.
Its seven power stations based on gas/liquid are at Faridabad in Haryana, Kayamkulam in Kerala, Jhanor-Gandhar and Kawas in Gujarat, Dadri and Auraiya in Uttar Pradesh and Anta in Rajasthan. NTPC has set up power plants in joint ventures at RGPPL in Maharashtra, Bhilai in Chhattisgarh, Rourkela in Orissa and Durgapur in West Bengal. It has a widespread distribution network that includes a competent workforce of 21,633 employees.
Price in the Marketing Mix Of NTPC :
By the end of the fiscal year 2015-16, estimated revenues of NTPC were 71696.07 crore rupees and its net income at 10242.91 crore rupees. The aim of the Government of India is Power for All. It has adopted cost-effective ways so as to enhance power supply. NTPC has set benchmarks in power industry via operations and construction of power plants as it offers cheapest and minimum average tariff for power in India.
NTPC is committed in its endeavour to generate power in a sustainable manner at competitive prices by putting its onus on the usage of eco-friendly and innovative technology. It has adopted a reasonable and economic pricing policy as it is a government undertaking and works for the welfare of its country and its people.
Promotion in the Marketing Mix Of NTPC :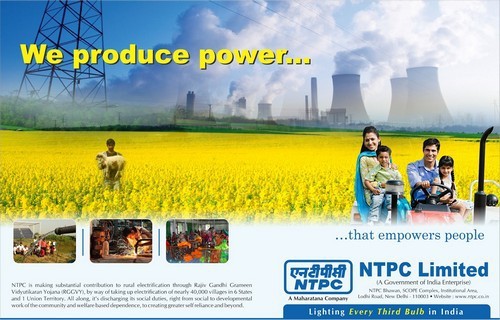 NTPC has been the recipient of awards like Maharatna in the year 2010 by Union Government of India, in the year 2009 ICSI National Award for Excellence in Corporate Governance and in the year 2016 Dun and Bradstreet Corporate Award.  Company realises the importance of resource conservation and environment protection and has implemented several policies in its favour.
It has adopted comprehensive resettlement and rehabilitation process along with several CSR activities for improving conditions in society via economic development of the country. NTPC has tried to lower its carbon footprint by minimising greenhouse gas emissions and maximise its energy efficiency. In order to conserve resources, it has put its onus on reduction, recycling and reuse. It has launched ad campaigns via television, newspapers and Youtube to increase its brand visibility.
Liked this post? Check out the complete series on Marketing Mix