LinkedIn is a social networking site associated with internet industry. It is an employment-oriented platform that is used mainly by professionals. LinkedIn was founded in the year 2002 and launched for usage in the year 2003, May, by its co-founders Eric ly, Jean-Luc Vaillant, Konstantin Guericke, Allen Blue and Reid Hoffman. It is a subsidiary of its owner company Microsoft Corporation. LinkedIn has been ranked at 14th position as most popular website according to Alexa-Internet ranking. Some of its competitors are as follows-
Product Mix in the Marketing Mix Of Linkedin :
LinkedIn is a professional networking portal that is used by both job seekers and employers by posting CVs and job respectively. Registration to this B2B marketing portal is necessary before using it in any capacity.
LinkedIn allows active users to create connections and profiles with each other in its platform so that it looks like a professional relationship in the real world. It is the user who issues an invite to another for becoming a connection. This approach is intended for creating a trust factor amongst service users. LinkedIn is bound by International safe harbour Privacy Principles of EU to safeguard everyone's interests.
In the year 2008, it started applications platform that allowed external online services to become integrated to the profile page of a member. The company introduced a mobile version in the year 2008, February and in the year 2011 it revamped its application on HTML5, Android and iPhone. LinkedIn also supports group formations and most of them are employment related.
Place in the Marketing Mix Of Linkedin :
LinkedIn caters to a worldwide audience via its multilingual website. Its headquarters is based in Sunnyvale in California. Offices of LinkedIn have been set up at Dubai, India, Canada, Australia, Japan, China, Hong Kong, Singapore, Madrid, Paris, Milan, Dublin, London, Washington, New York, Chicago and Omaha. By the end of the year 2013, it is available in twenty-four languages including English, Tagalog, Malay, Indonesian, Korean, polish, Czech, Japanese, Turkish, Russian, Romanian, Danish, Swedish, Dutch, Spanish, Portuguese, Italian, German, French, Chinese and Arabic. It has a widespread distribution network that is handled by a capable workforce of 9,732 employees.
Price in the Marketing Mix Of Linkedin :
LinkedIn is funded by European Founders Fund, Bessemer Venture Partners, Bain Capital Ventures and Sequoia Capital. By the end of the financial year 2006 it was able to reach profitability and by the year 2011, it was able to garner 103 million dollars as an investment. At the end of the financial year, 2015 LinkedIn posted its estimated revenues at 3 billion dollars with its net income at 166 million dollars.
The site earns most of its revenues by offering access to various user information to sales professional and recruiters. It also offers premium subscriptions at high rates for better access in its database. By the month of September year 2016, LinkedIn has 467 million accounts with nearly 106 million active users to create huge profit margins. One other important means of earning revenues for LinkedIn is via advertising and in the year 2008, it launched sponsored advertising via LinkedIn DirectAds. In the year 2013, the company announced that users will have to pay if it wanted LinkedIn to sponsor and spread its contents in its user base.
Promotions in the Marketing Mix Of Linkedin :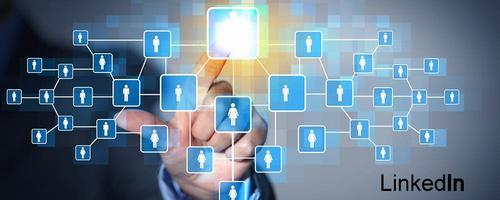 LinkedIn has a self-describing tagline Relationships Matter and this is reflected in its various dealings. It has an ongoing influencers program since October 2012 with the participation of several leaders from global arena who share their thoughts and professional insights with LinkedIn members. It is an invite-only program and includes Bill Gates, Martha Stewart, Narendra Modi, Richard Branson and Jack Welch as its members.
LinkedIn has targeted techno-savvy people inclined towards business networking and internet usage as its potential customers and has adopted mouth publicity as its main form of the marketing plan. It is steadily growing in terms of popularity with a regular increase in its customer base. LinkedIn has become a perfect advertising tool for individuals and business that are targeting professional audience in global arena because it offers integrated communication system with professionals.
Liked this post? Check out the complete series on Marketing Mix