Oyo Rooms is of Indian origins and was founded in the year 2012 by its founder Ritesh Agarwal as Oravel Stays Pvt Ltd but later in the year 2013 was changed to OYO. It is associated with Hospitality industry via its dealings in hotels. The company has redefined the concept of hotel bookings in India with the use of technology. It offers a pleasant stay at minimum budget while maintaining hygiene and cleanliness standards along with several basic services. Some of its competitors are as follows-
About Oyo Rooms
Type: The hotel chain
Industry: Hospitality
Founded: 2012
Founder: Ritesh Agarwal
Headquarters: Gurugram, Haryana, India
Area served: Worldwide
Key people: Ritesh Agarwal (Chairman) and Manish Khaitan (CEO)
Number of employees: 40,000
Product in the Marketing Mix Of Oyo Rooms :
The aim behind the launch of Oyo Rooms was to bring a positive change in the hospitality sector with technology usage.  It is an online aggregator of hotels and has become largest chain in India. 
It enters into a deal with hotels to offer standardised rooms by equipping it with complimentary breakfast, free Wi-Fi, air-conditioned room, branded toiletries, spotless bed linen, flat-screen television, beverage tray, shower heads of 6-inch and so on. A special team has been appointed who travels and audits the services regularly so that set standards can be maintained. Oyo also offers service training and qualitative supplies. It just takes 5 to 6 days for the company to add a hotel to its network after sign-up and equip it with approved standards.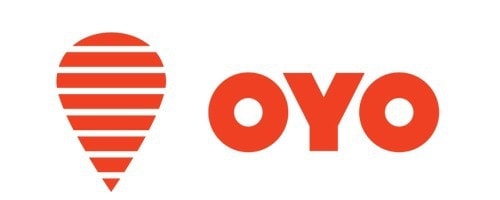 Place in the Marketing Mix Of Oyo Rooms :
Oyo Rooms has become most trusted and preferred brand that offers online booking services at a set budget. Operations for Oyo Rooms started from Gurgaon with its first hotel and later spread to several cities and towns in India. Its presence can be felt in more than two hundred and twenty cities and offers services via six thousand and five hundred hotels in places like Kolkata, Chennai, Goa, Bengaluru, Pune, Maneswar, Ghaziabad, Varanasi, Hyderabad, Mumbai, Jaipur, Gurgaon, Shillong, Panipat, Durg, Shirdi, Delhi and Ahmedabad.
Oyo Rooms has extended from domestic market to international arena with its presence in Malaysia. Its headquarters base is at Gurgaon in Haryana. It is easy to book a room online with Oyo Rooms with the help of Mobile application also. They are registered in most of the travel websites that offer online bookings like a Clear trip, hotels.com and Make My Trip. Oyo does not have ownership of any of its associated hotels. It has invested in marketing and management improvement of hotels under its brand.
Price in the Marketing Mix Of Oyo Rooms :
Oyo Rooms is associated with budget hotels and its range varies from rupees 999 to rupees 4,000. It is backed by several investors like Lightspeed India, Sequoia Capital, Greenoaks Capital and Softbank Group. The primary objective of setting up this company is to offer standard experience at an unmatched price. It tries to meet the budget of an individual and set up his accommodation accordingly.  Oyo Rooms refer clients to hotels and get a percentage as cut for this transaction. They also have deals for minimum guaranteed customers and can offer its clients beneficial deals and discounted rates. All its transactions are swift-cash variety and it works in favour of the company as they are able to realise their revenues at a faster pace. Oyo Rooms have adopted a reasonable pricing policy that offers affordable rates and great services to meet customer satisfaction.
Promotion in the Marketing Mix Of Oyo Rooms :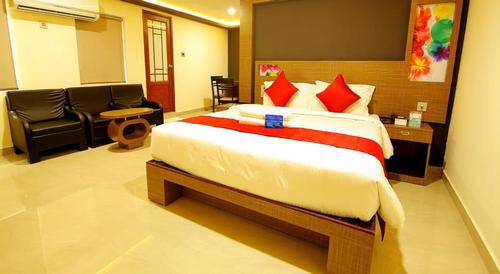 Oyo Rooms has put its onus on mass marketing as well as digital marketing for further customer acquisition. It has a strong presence in social media as its Twitter following exceeds 8,000 and Facebook 2.7 lakh followers. Nearly 1.5 million apps have been downloaded with a high percentage of active users. Oye has organised campaigns on social media platforms like #AurKyaChahiye videos which can be viewed on YouTube, Dubsmash Contest and Jai Hind campaign featuring actors Raveena Tandon and Manoj Bajpai.
Its latest campaign has targeted holidayers with slogan OneForEveryone. It includes eight short films where customers express their satisfaction with brand Oyo. Films emphasis on diversified expectations of customers and how the company is able to meet each and every one of them successfully. It has entered into deals with major brands like Airtel to offer Wi-Fi support.
Liked this post? Check out the complete series on Marketing Mix