OPPO Electronics Corporation is simply known as OPPO and is of Chinese origins. It is associated with consumer electronics industry and deals with mobile phones. OPPO is a subsidiary of its parent company BBK Electronics. It was founded in the year 2001 by its founder Chen Mingyong but was registered in the year 2004 with brand name OPPO. Some of its competitors are as follows-
Samsung
Apple
Huawei
Lenovo-Motorola
Xiaomi
LG
ZTE
Micromax
iberry
About OPPO
Type: Public Company
Industry: Consumer electronics
Founded: 2001
Founder: Tony Chen
Headquarters: Dongguan, Guangdong, China
Area served: Worldwide
Key people: Chen Mingyong (Chairman) and Pete Lau (CEO)
Number of employees: 76,000
Product in the Marketing Mix Of OPPO :
OPPO is one of the leading global names in the mobile-phone industry. It deals in designing, manufacturing and marketing of smartphones.
At its onset, it was a technology and electronics organisation with its focus on MP3 players but in the year 2008, it diversified its portfolio and stepped in a segment of smartphones. It was able to create new and better opportunities for itself by including Blu-ray players, smartphones and other electronic devices in its kit. Some of its products are as follows-
Mobile phones
OPPO A37
OPPO Neo 7 4G
OPPO N1 16GB
OPPO R2001 Yoyo
OPPO R1 R829T
OPPO N1 mini
OPPO Find 5 Mini
OPPO R5
OPPO Neo 3
OPPO R7 Lite
OPPO R1001 Joy
OPPO Neo 5
OPPO Neo
OPPO Neo 7 3G
OPPO F1 Plus
OPPO Neo 5 2015
OPPO Mirror 5
OPPO F1s
OPPO F1
OPPO R7 Plus
Blu-ray players
BDP-83
BDP-95
BDP-103
BDP-105
Headphones and amplifiers
PM-1
PM-2
HA-1
HA-2
HA-2SE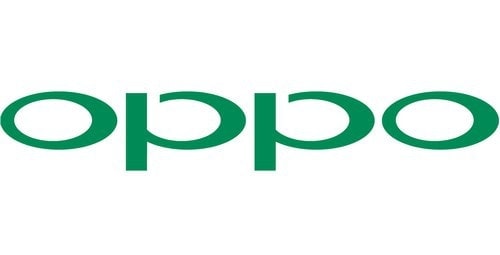 Place in the Marketing Mix Of OPPO :
OPPO has spread its international presence to several global countries and its products are easily available in nearly twenty-one countries including places in Africa, Middle-East, South Asia, Southeast Asia, Europe, Australia and the United States.  Its headquarters base is at Dongguan in China. OPPO has formed several divisions based on geographical locations to design and meet specific requirements of that area like OPPO Bangladesh, OPPO Pakistan, OPPO Sri Lanka, OPPO India, OPPO Thailand, OPPO Vietnam, OPPO Malaysia, OPPO Philippines, OPPO Myanmar and OPPO China.
It also has a division OPPO Digital which operates independently and is based in Mountain View in the United States. OPPO has full control over its widespread and strong supply chain that includes distribution of products from its manufacturing plants to customers via online stores, mobile stores, supermarkets, hypermarkets and malls.
Price in the Marketing Mix Of OPPO :
OPPO has carved a distinct name for itself in such a short time span and faces stiff competition from existing and new players. It has been able to hold its own because of smart technology, meticulous designs and its pricing policies. OPPO is striving to capture and impress younger generation, who are on a look-out for trendsetters that offers unique user experience. The company has targeted high-end market for its smartphones by offering attractive models that bring value to customers and revenues to the company. OPPO has adopted a mid-premium pricing policy and kept its product prices on the higher side compared to similar products of its rival brands. It has successfully assured its customers of value-based pricing and created a niche market for itself.
Promotion in the Marketing Mix Of OPPO :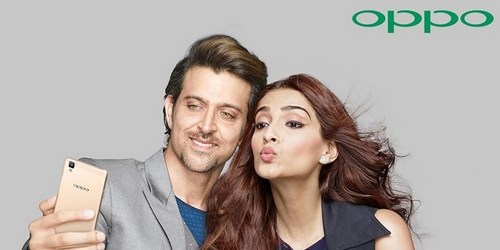 OPPO has strived to promote its products with help of an aggressive marketing policy. It has launched several ad campaigns that highlight its innovative features and are shown via television, newspapers and billboards and in social media via Facebook, Twitter, Blogs, Instagram and YouTube. Brand realises the impact of star power and has roped in Indian actors Sonam Kapoor and Hrithik Roshan as brand ambassadors and cricketer Yuvraj Singh to act in its commercials.
Luhan and Yang Mi have become its ambassadors in its native country China. During its launch at Thailand, it entered into a deal with popular boyband from Korea 2 PM to prepare a launching song. It has entered into sponsorship agreement like a deal with International Cricket Council to become its mobile partner and with FC Barcelona to become its official partner.
Liked this post? Check out the complete series on Marketing Mix