Practo is of Indian origins and is associated with Health Care industry. It was founded in the year 2009 by its founders Abhinav Lal and Shashank ND and launched in the year 2010, 3rd June. Practo is associated with e-commerce and is a private portal that is used by both doctors and patients alike. By the end of September 2016, it has been placed in a ranking of 453 according to Alexa rankings. Some of its competitors are as follows-
Xocdoc
MyOpd
Whatclinic
MocDoc
Healcon
Lybrate
Medecure
DocEngage
About Practo
Type: Healthcare technology company
Industry: Healthcare
Founded: 2009
Founders: Abhinav Choudhary, Shashank ND, and Sameer Suneja
Headquarters: Bengaluru, Karnataka, India
Area served: India
Key people: Abhinav Choudhary (Chairman) and Shashank ND (CEO)
Number of employees: 3,000
Product in the Marketing Mix Of Practo :
Practo is a powerful medium that serves a patient by finding required doctor and booking an appointment and a doctor by giving him/her a platform to manage their patients and practice. It offers hassle-free scheduling at all hours and everyday access to reports and records.
Regular SMS and emails are a great help. Options are also given for rescheduling and that too without wasting unnecessary time. Practo enhances the agreement between doctor and patient with the usage of latest technology. Its Practice Management Solution is easy-to-use and includes the following-
Practo Ray – It is a most-welcome choice of the solution offered to thousands of clinics and doctors' that has to manage innumerable patients every minute. Practo Ray automates and simplifies practice management so that a lot of time is saved and the doctors can focus on their primary duty of caring and treat patients
com – Practo Search has the distinction of being Asia's number one search engine that helps in finding the right and best doctor. More than 1.5 million users search through 120,000 doctors and make 120,000 appointments through this portal on monthly basis.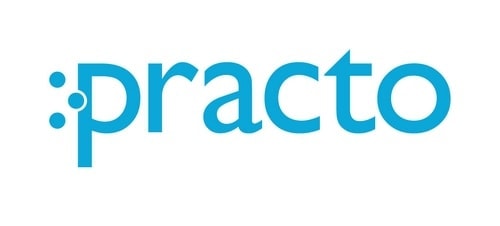 Place in the Marketing Mix Of Practo :
Practo has become one of the most trusted online platforms that assure quick and correct results. It can be viewed from any nook and corner of the country that has the internet facility. It is available in most common and used language English and has its headquarters base at Bengaluru in Karnataka.  Practo started its operations from Bengaluru and currently has spread its presence to seven cities in India and five countries in the world. It has a widespread distribution network that includes ten thousand hospitals, eight thousand diagnostic centres and four thousand fitness and wellness centres attached to it. Nearly two lakh doctors are associated with this portal to offer their services.
Practo also operates via Android, iOS and Mobile Web operating systems. It believes in expanding its channel via acquisitions and tie-ups. The company acquired several companies in the year 2015 like FitHo in April, Genii in July, Insta Health in September and Qikwell on 24th September. On 16th November of the same year, it announced a partnership deal with Uber in Singapore, Philippines, Indonesia and India.
Price in the Marketing Mix Of Practo :
Overall healthcare market in India is estimated at 65 billon dollars according to a report by IBEF. Practo is ranked at the second position in terms of largest set-up in healthcare segment in the global arena and has been valued as a 525 million dollar company.  It has implemented a philosophy of patient first and has listed all doctors on its site for free. Booking an appointment is free and no fees are charged from either doctor or patient.  A company was able to raise 30 million dollars in its second round of garnering funds for expanding its operations. Practo is a commercial website and operates paid software for practice management called Practo Ray.
Promotion in the Marketing Mix Of Practo :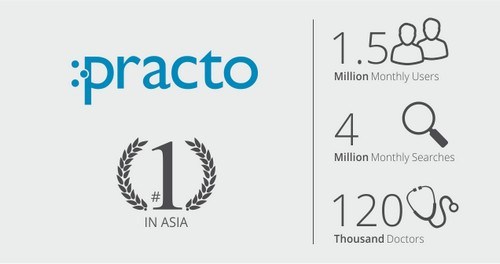 Practo is considered the most happening app to find doctors in present times and this has been possible because of its well-defined promotional activities. It has launched its inaugural campaign with a tagline Life Mein. It has been launched via digital, electronic and print media in popular channels of television, radio, medical journals and social media platforms like Twitter, YouTube and Facebook. Practo has been the recipient of several awards to recognise its contribution like Best App in 2014 at Google Think Mobile Conference.
Liked this post? Check out the complete series on Marketing Mix