Zee Entertainment Enterprises Limited (ZEEL) is a mass media & entertainment company that was founded by Subhash Chandra in 1992 and is now headquartered in Mumbai Maharashtra India. It is an Essel Group subsidiary having 35 channels that are all specialised in serving Indian content in about 170 countries. Its latest channel is the World is One News.
In the less than three decades of its existence, the company has grown to become a powerhouse in the entertainment industry, earning many awards and accolades. But what marketing strategies, is the company employing to achieve such important milestones. It is through its well established and thought after marketing mix.
Competitors
Sun TV Network
Ent Network Ind
UFO Moviez
DB Corp
About Zee Entertainment
Type: Media and entertainment company
Industry: Broadcasting and media
Founded: 1991
Founders: Subhash Chandra
Headquarters: Mumbai, India
Area served: India and internationally
Current CEO: Punit Goenka
Number of employees: 16,000+
Major products: Television channels, films, music, digital content, and gaming
Product in the Marketing Mix of Zee Entertainment :
Zee Entertainment mainly deals in Indian media and entertainment content in the following fields: broadcasting, movie production, cable, and publishing.
The different channels that are run by the entertainment company are for different categories. For instance, Tens Sports is a sports channel whereas Zee Cinema & Pictures, Zee Classic together with Zee Action channels are for the airing of Hindi Cinema. Other categories include regional entertainment, English entertainment, music & lifestyle, international channels and much more.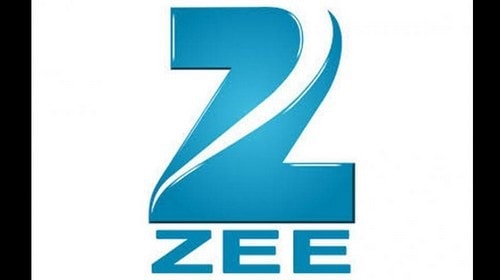 Price in the Marketing Mix of Zee Entertainment :
Zee Entertainment is faced with a lot of competition from mostly local companies, with some international companies such as Sony also striving to lay a claim on the Indian market. As a result, one of the strategies Zee is employing to remain dominant in India is its pricing strategy.
The company thus uses a competitive pricing strategy that helps it maintain an 18% market share of the Indian mass media industry. For instance, Zee News channel is among the cheapest in the country, charging INR 3936 for 10 seconds, which is much lower than most of the other companies operating in the country.
Place in the Marketing Mix of Zee Entertainment :
There is a high channel differentiation in Zee thus better catering to the wide myriad of viewer preferences. In fact, Zee has channels that offer virtually everything that you can look for on a TV. Be it news, sports, music, lifestyle or movies among other entertainment needs, you will get them at Zee Entertainment. Geographically, Zee Entertainment channels are present in at least 170 countries.
Their recent investments in the digital platform make it possible for any online user to access the Zee content. Ozee, Zee's digital platform was just recently established and it has made India be available to anyone from anywhere. Zee's Spanish channel for Indian movies has also been able to substantiate the extent of the company's reach.
The company's channels are also accessible in Direct-to-home satellite services and Hotstar-a station that allows you to access programs as per your convenience. In a nutshell, Zee Entertainment is almost everywhere.
Promotions in the Marketing Mix of Zee Entertainment :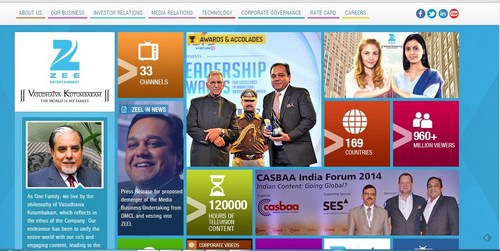 Zee has been striving to position itself as an entertainment brand with true Indian culture and heritage but with modernization. As can be seen from its logo, the company strives to bring a balance between the contemporary and the traditional elements. The company has put a lot of focus on promotions of its numerous channels and various programs.
The TV programs are mostly popularised by the cast members whereas TV advertisements are used to push the channels. Cast members are skilful in how they reach the target market. A recent gate crash of a marriage in Lucknow by three cast members of a recent TV show left an impact in the hearts of the wedding attendants and other members of the public thus promoting not only the TV show but the Zee brand as a whole.
Liked this post? Check out the complete series on Marketing Mix