United Breweries Holding Limited was founded in the year 1857by Thomas Leishman and has been able to stand the test of the times, emerging as a standout company within the industry. The company is well known to offer the market with products from an array of sectors.
Its headquarters is in UB City, Bangalore, Karnataka, India. Some of its subsidiaries include the UB Global (trading company), the United Breweries Limited, the UBICS Inc and the defunct Kingfisher Airlines. Today, the UB Group is owned by Heineken International (74%) and the UBHL.
Competitors of UB Group
Reliance Industries LTD
Bajaj Holdings & Investment LTD
Mahindra & Mahindra LTD
Radico Khaitan
GM Breweries
About United Breweries Holding Limited (UB)
Type: Conglomerate
Industry: Beverages, engineering, aviation, and alcoholic beverages
Founded: 1857
Founder: Thomas Leishman
Headquarters: UB City, Bangalore, Karnataka, India
Area served: Worldwide
Key people: Rishi Pardal (Chairman) and (CEO)
Number of employees: 50,000
Product in the Marketing Mix of UB Group :
Sectors
Alcoholic beverages
Horse breeding
Engineering
Brewery
Real estate
Derbies
Taj Mahal Premium Larger
Kingfisher Strong Larger
Raj Cobra
Kingfisher Super Strong Larger
Premium Ice Beer Larger
Kingfisher Larger
Heineken
Flying Horse Royal Larger
Kingfisher Light Larger
Kalyani Black Label Strong Larger
Other Products
Chemicals and fertilisers from the Mangalore Chemicals & Fertilizers factory located in Karnataka
UB Engineering undertakes construction, engineering and procurement projects, installation, on-site structure fabrications, testing & commissioning of mechanical & electrical equipment and piping of large industrial projects
UBICS Inc offers body shopping services, IT consultancy and professional IT products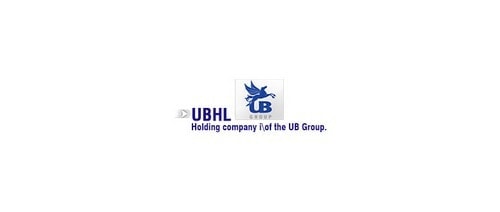 Price in the Marketing Mix of UB Group :
The low price strategy is used in its alcoholic beverages. This is one of the main reasons why the company's beer and wines have been able to penetrate the markets. Most alcohol drinkers would prefer the cheaper options to the expensive one. Comparative pricing strategy is thus employed. When it comes to other products, quality of service as well as low pricing strategy where applicable, are used.
Place in the Marketing Mix of UB Group :
The company began in India and has been able to conquer India when it comes to beer production. The UB group's products can be found all over India, with its beer drinking in 100% of the bars in India. It is the largest beer producer in India, having about 52.5% market share by volume.  With 79% bottling units and distilleries across India, the company is able to produce more than what India can consume.
The company has been able to spread and become a worldwide distributor of its products, especially beer. Today, the company products can be found in many countries, with the Kingfisher Premium Larger beer being popularly found in at least 69 countries. It is therefore not only a leading beer brand when compared to Indian competitors but the beer is giving all the international beer distributors sleepless nights.
Promotions in the Marketing Mix of UB Group :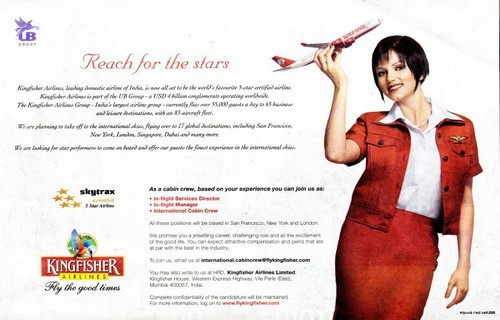 Innovation and aggression are known to be the characteristics and synonyms of the UB Group. Through these strategies, the company has been able to reach the worldwide market with its products. With quality and worldly competitive products, compounded with the strong network of distribution that the company has been able to employ, there is no way that the company can go wrong as far as reaching the market is concerned. The company's marketing strategy encompasses an impressive spread of contract manufacturing facilities as well as owned manufacturing facilities that are all over India.
Flagship products such as the Kingfisher alcohol brand has been able to help the company consistently achieve international recognition.  The brand has won the company so many awards not only within the local festivals but the international beer festivals too.
Investment in an array of sectors is also a way of maximising on the customer base. If you don't drink alcohol, you probably will need to travel using their airlines, and if you don't travel using planes, you definitely wants a home to live in hence you may need to do business with them through their real estate business sector.
Liked this post? Check out the complete series on Marketing Mix