Shoppers Stop is a publicly traded company of Indian origins. It is associated with retail and lifestyle industry as it deals in numerous related products. Shoppers Stop was founded in the year 1991 and are a subsidiary of its parent company K Raheja Corp Group. It faces competition from following companies
Wills Lifestyle
Vishal Mega mart
Ebony
Globus
Central
About Shoppers Stop
Type: Department store chain
Industry: Retail
Founded: 1991
Founder: K Raheja Corp
Headquarters: Mumbai, India
Area served: India
Key people: BS Nagesh (Chairman) and Venu Nair (CEO)
Number of employees: 12,000
Product in the Marketing Mix Of Shoppers Stop :
Shoppers Stop has become one of the most happening retail outlets in India with a diversified product portfolio. Its online website also offers each of its products that are available in its retail outlets. Shoppers Stop offers products for men, children and women of every age group and it includes
Apparel – Shirts, skirts, dresses, jumpsuits, jackets, bottom wear, baby suits, winterwear, pants, sportswear, swimwear, lingerie, nightwear, sarees, churidar suits, t-shirts, jeans, cargos, trousers, blazers, shorts and kurta pyjama
Accessories – Umbrella, reading glasses, diaries, pen, travel essentials, sunglasses, scarves, clutch, wallet, handbags, watches, belt and cufflinks
Footwear – Flip-Flops, bellies, wedges, platforms, heels, flats, boots, slippers, sandals, casuals and formal
Jewellery – Fine jewellery, fashion jewellery, artificial jewellery and gold coins
Toys – Dolls, infant toys, soft toys, musical instruments, board games, educational games, cars, toy trains and blocks
Beauty products – nail polish, shampoos, make-up, moisturiser, scrubs, masks, hair colours, perfumes, deodorants, shaving products, make-up tools, soaps, serums and toners
Homeware – Bedsheets, bedcovers, pillow covers, dinner set, tableware, kitchen tools, bath towels, bathrobes, laundry baskets, curtains, rugs, doormats, dustbins, furniture, clocks, candles, lamp shades and wall décor
Gifts – Chocolates, sweets, charms, e-gift vouchers, gift cards, corporate gifting and premium gifting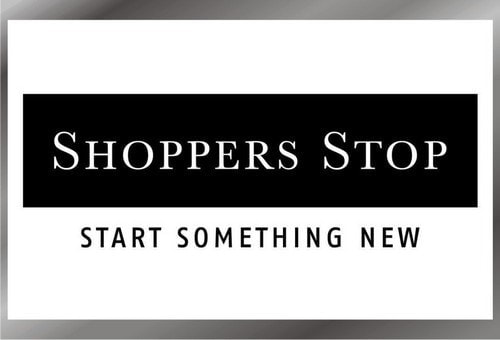 Place in the Marketing Mix Of Shoppers Stop :
Shoppers Stop has a Pan-India presence as it has spread its network to most parts of the country. It has its headquarters base at Mumbai in Maharashtra. Shoppers Stop started its operations by opening its first outlet at Andheri in Mumbai and since then has spread its presence to include seventy-four stores in thirty-five cities like Kolkata, Chennai, Jaipur, Noida, New Delhi, Bangalore, Bhopal, Amritsar and Aurangabad.
Shoppers Stop has joined the e-commerce industry in the year 2008 with delivery options at important Indian cities. As part of its omnichannel strategy it in the year 2016, February launched its mobile application to garner a larger customer base. Shoppers Stop has a strong distribution channel that includes services of an established management team and skilled workforce for both direct and indirect dealings with its customers.
Price in the Marketing Mix Of Shoppers Stop :
Shoppers Stop has targeted upper-middle-class section of society as its target customer that puts its onus on quality and style. It has set a high benchmark in the retail industry as its policies have resulted in an increase in footfalls. Shoppers Stop has adopted a premium pricing policy as it has been able to project itself as a high-end brand that deals in only qualitative products.
Its customers are willing to spend premium prices for premium products. Shoppers Stop has also adopted a promotional pricing policy and offers incentives like summer and winter sale to increase its customer base as well as sales volumes in order to garner larger revenue figures.
Promotion in the Marketing Mix Of Shoppers Stop :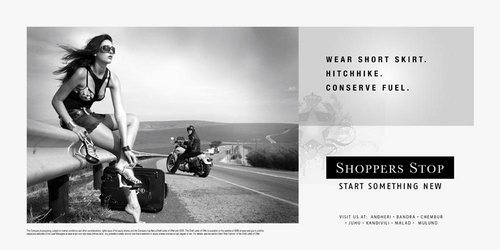 Shoppers Stop has adopted both ATL and BTL marketing strategies to promote its brand in the consumer market. It has also implemented Interactive as well as Guerrilla marketing to increase brand awareness. Shoppers Stop has launched several ad campaigns and promotional policies with help of electronic, digital, print and social media platforms.
Advertisements are shown on popular television channels, newspapers, magazines, and hoardings, Twitter, Facebook and YouTube to garner maximum exposure. Shoppers Stop also offers periodic discounts and gift vouchers to attract further sales at regular intervals. It has been awarded several accolades and awards including The Emerging Market Retailer of the Year Award and The Hall of Fame. It has launched a loyalty program titled First Citizen for its regular customers as well as Shoppers Stop Gift Card after a tie-up with Quiksilver Solutions.
Liked this post? Check out the complete series on Marketing Mix